Reebok To Resurrect 'Alien Stomper' Trainers
---
---
---
Gareth Andrews / 7 years ago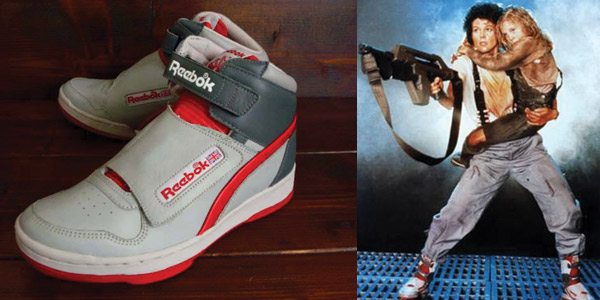 We all love to see and own things that we see on the big screen, from the same piece of jewelry that our heroes wear to jumpers and jackets that you see on the TV. In celebration of the anniversary of the release of iconic sci-fi film Aliens, Reebok is looking to re-release its classic "Alien Stomper" trainers.
Those familiar with the Alien franchise will recognise the trainers as the shoes that Sigourney Weaver wore in the first film, a design that was available for a limited time back in 1986 when the film first released. Now 30 years on, Reebok are looking to bring them back for a limited time, with the trainers available both in select stores and online.
The trainers will be released on April 26th, chosen in honor of planet LV-426 the original setting for the Alien films. With no set price though you could look to spend a pretty penny as many will be looking to grab a pair, if only to go to the cinema and watch reruns of Alien and Aliens, before going home and finishing off the showings with a collection of films featuring not only Aliens but Predators and then to experience it all over again in Alien Isolation. Available in both the classic version and the high tops that are worn by Bishop during the film, you will soon be able to run away from Aliens and Predators in comfort.