Reeven BRONTES (RC-1001) Low Profile CPU Cooler Review
---
---
---
Dave Alcock / 8 years ago
Performance
---
Low profile coolers are made for ITX systems such as HTPC or small office computers rather than high-end gaming systems or anything else that creates a lot of heat. We don't take any prisoners though and test these coolers the same way as we test a high end AIO. At stock this cooler is quite low down in our table with a 100% delta temp of 31 degrees. This is certainly not bad at all and is perfect for an ITX system that is not overclocked. The 15 degrees idle temp is higher than most, but it's not surprising with such a small fan; it is completely safe at these temperatures and even beats quite a few larger coolers.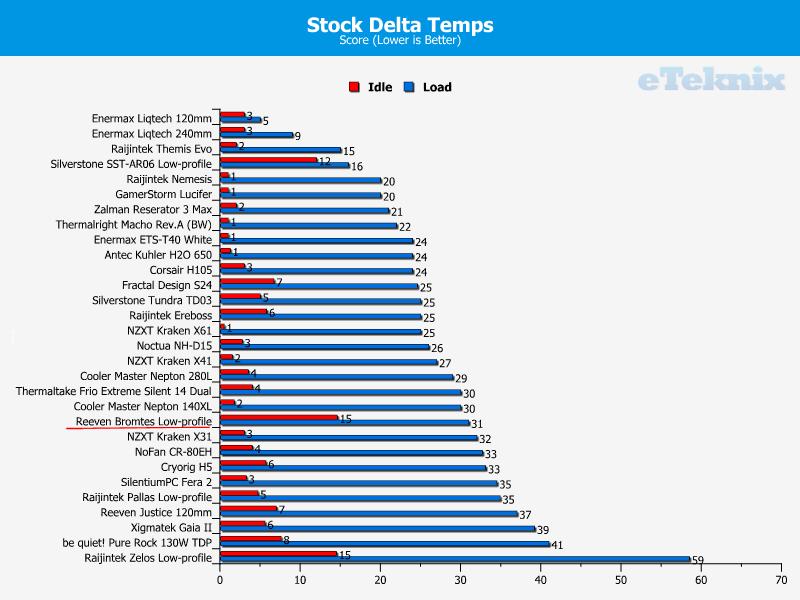 When overclocked it comes as no surprise that it does drop down the table to the bottom, these coolers just are not made for overclocked CPUs. At 4.5GHz we get a delta temperature of 55 degrees which is high but it is surprising that it could even do this. A lot of low profile CPU coolers are unable to even complete the test when the CPU is overclocked such as the Zelos from Raijintek.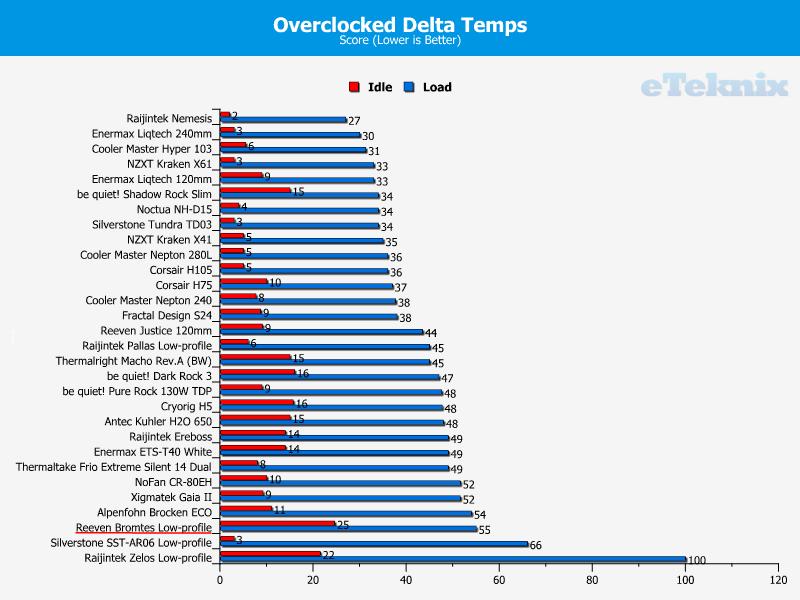 When we get out our decibel reader, we can see that the Brontes is almost silent at stock. This is exactly what you want from a low profile cooler as a lot of them are used in HTPC systems and you certainly don't want the sound of a fan interrupting your favourite film. This is an amazingly quite unit at stock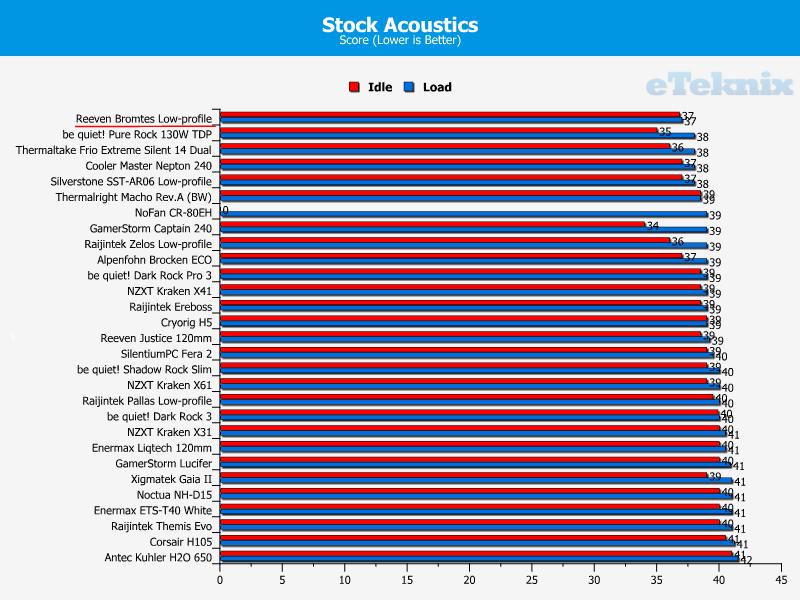 Even when we have our CPU overclocked to 4.5 GHz the cooler is quiet, it does have to really work hard to cool so it does get louder, but for such a small unit the noise is perfectly acceptable.