Reference AMD Radeon RX 580 Detailed, Benchmarked and Overclocked
---
---
---
Samuel Wan / 4 years ago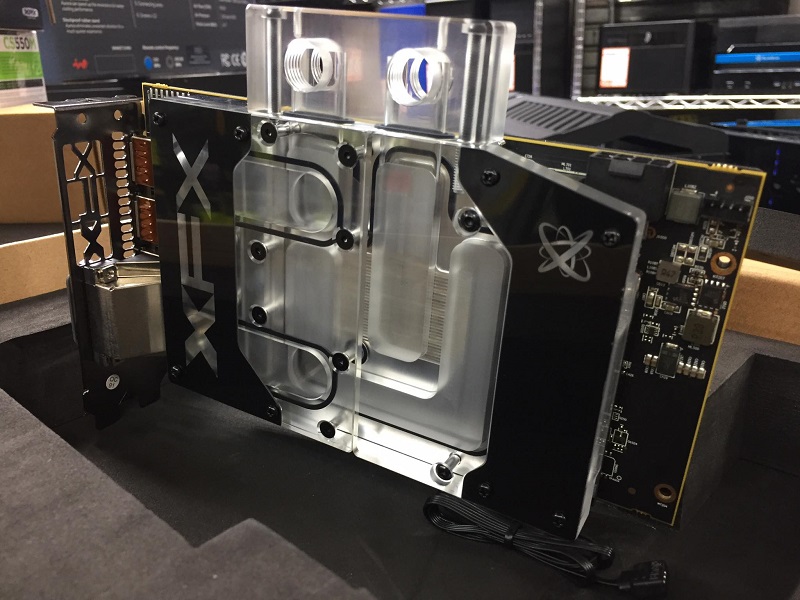 Since most if not all major tech products originate from Asia these days, most of the leaks often come from that market. Lau Kin Lam who was also behind RX 480 and Ryzen 5 leaks has managed to get his hands on an unreleased AMD Radeon RX 580 Graphics Cards. Luckily for us, he has decided to share a whole lot of stock and overclocking test results as well some of the specifications. As expected, the RX 580 appears in GPU-Z much like the RX 480 except for the GPU revision and device ID.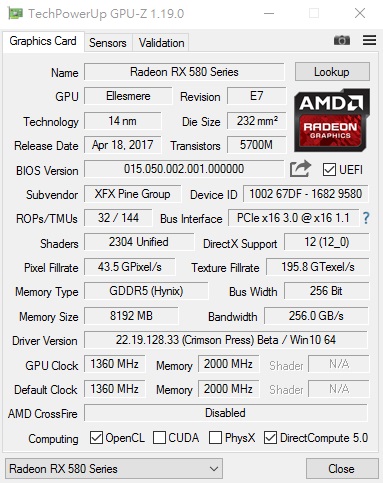 First up, the card is reportedly a China-exclusive model which he managed to obtain in Hong Kong. While he did not share the exact model, he did disclose that it is a reference board from XFX in this case. The water block is a new unreleased XFX pre-order exclusive meant to work with reference boards only. According to Lam, XFX will not be selling this water block individually. The reference board features 3 DP, 1 HDMI and 1 DVI outputs.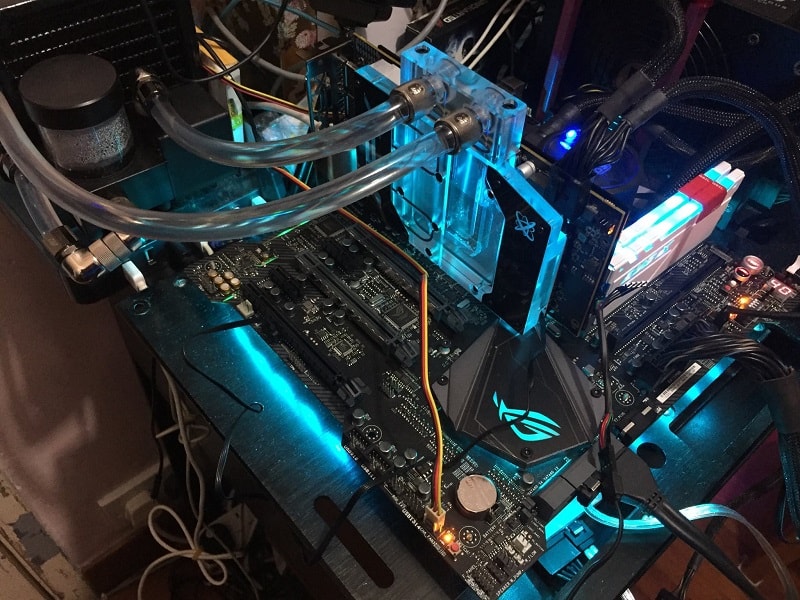 For the reference model, AMD has included an 8pin PCIe power connector, as well as a 12V 4pin generic RGB, LED power header. This will be used for the various OEM exclusive LED lighting options. It seems that this trend has grown enough to warrant even the reference board to have built in support. Last of all, Lam revealed that the RX 580 will launch on the night of April 18th in Hong Kong which should be early to mid-afternoon for North America and Europe. Price is set at about 2000 HKD which is about $250 USD. Don't expect many reference models as the initial wave of cards will be custom designs.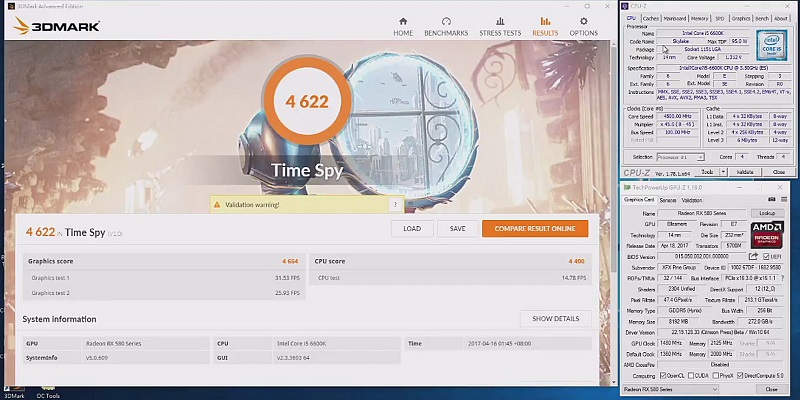 Moving onto the test results, the card does as well as an RX 480 at the same 1360 MHz. In Fire Strike Extreme, the RX 580 scored 6359, Fire Strike Ultra was  3156 and Time Spy was 4311. We also have a result from Unigine's new Superposition benchmark with a score of 2722 in 1080p Extreme. Overclocked to 1480 MHz which was the maximum before the power bug kicked in, the RX 580 offered a score of 4622. For game testing, he ran Rainbow Six Seige and The Division at 1080p, scoring 136.7 FPS and 61.8 FPS respectively. You can check out his 3-hour long video but it is in Cantonese.