Amazon Workers Have to 'Pee in Bottles' To Keep To Targets
---
---
---
Mike Sanders / 3 years ago
Amazon Warehouse Staff Have to Pee in Bottles To Keep to Targets
Most of us who are unfortunate enough to have to work know what it's like to have to hit targets or a tight deadline. Before I got lucky enough to land on to this job, I worked in many roles and industries both in commercial and retail roles which had moments of exceptionally high pressure. To put this into context I once worked at Aldi during Christmas.
It can certainly be stressful and if rumours are to be believed, the Amazon warehouse is one of the most stressful places to work on the planet. We reported only earlier this year that the company was considering introducers trackers to their workers to monitor productivity.
A report via the Inquirer, however, suggests that the stress at the warehouses might be hitting a critical point. It suggests that workers are having to pee in bottles as the need to meet their targets isn't allowing them enough time to simply visit the bathroom.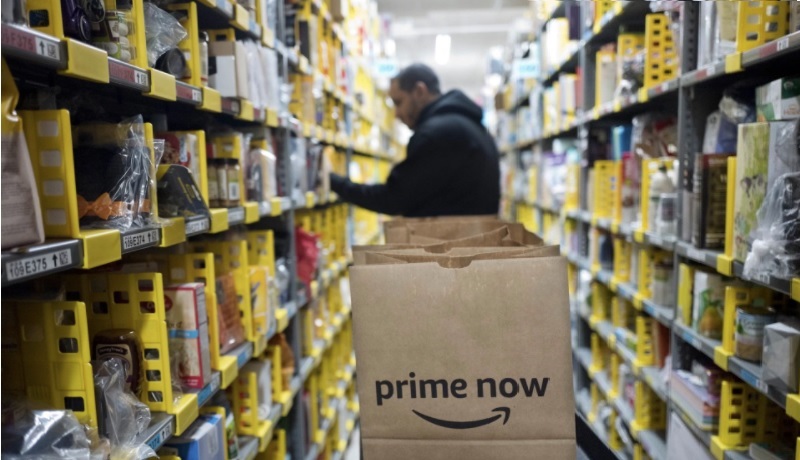 No time for bathroom breaks
I once worked with someone who taught me a very valuable line. "The Boss makes a dollar while I make a dime, so I'll take a poop on the company time". Ok, so the word wasn't poop, but you get the idea. For many, needing a bathroom break on the job isn't something unreasonable. It's certainly a lot less contentious than the 'smoke break'.  If these rumours are true, however, it's clearly a massive indication of the stress and pressure Amazon warehouse workers must be under.
The report has been gathered based on information submitted to a 'whistleblower' website. In it, it's also alleged that workers avoid drinking, just so that they don't have to pee. In addition, around 250 workers reported feeling under pressure to not go to the bathroom. They also felt deeply insecure to call in sick through fear of reprisals.
More than half of the staff reported feeling depressed or under significant stress since taking the job. Many also claimed to have lost weight.
In answer to this Amazon has denied the working conditions stating: "Amazon provides a safe and positive workplace for thousands of people across the UK with competitive pay and benefits from day one."
If it is true though, you might want to be thankful you don't work there as it sounds borderline draconian.
What do you think? Do these reports sound true? In addition, we'd be curious to hear from anyone who has/had a 'friend' who worked for the company and what their experiences were!