Research Finds GPU Prices Are (or Should be) Dropping!
---
---
---
Mike Sanders / 3 months ago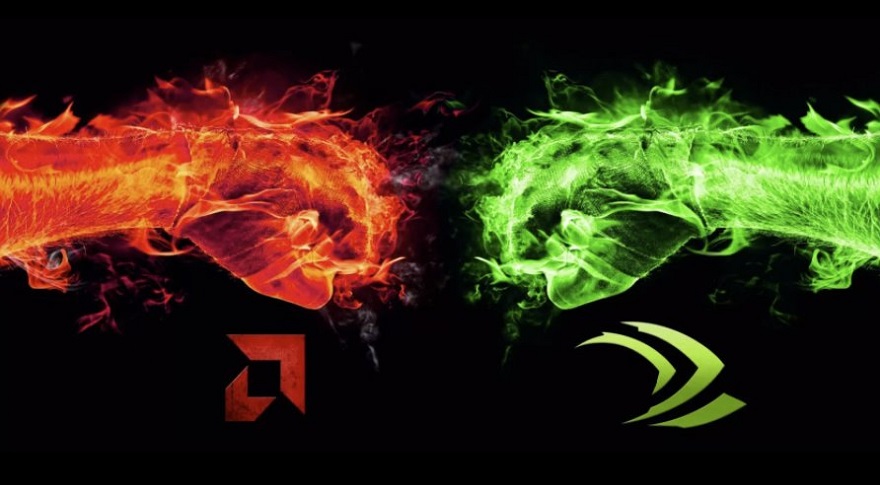 If you're anything like me, then each time you turn on your PC, you say a silent prayer that your graphics card doesn't decide that today is the day it finally slips from this mortal coil. I mean, yes, it would provide me with a very convenient excuse to the wife to upgrade my GPU. Still, given the current state of prices, even I'll concede that (putting the supply issues to one side) the figures provided by a lot of retailers are more than a little eye-watering.
Following new research conducted by '3dcenter', however, there are fresh signs that the GPU madness might finally be coming to a thankful end!
GPU Prices Are Dropping?!
Although only specifically basing the research from German retailers (and, of course, what limited stock they have had available to purchase), the information provided has shown that GPU prices, for both AMD and Nvidia, have been steadily dropping over the last couple of months, and, in a nutshell, are now at their lowest point since February.
At the time of the research, it shows that graphics card prices are, roughly speaking, only 50% higher than their officially stated MSRP values with the retailers. And while that still clearly isn't great, it's a massive drop from the 200-300% seen in May.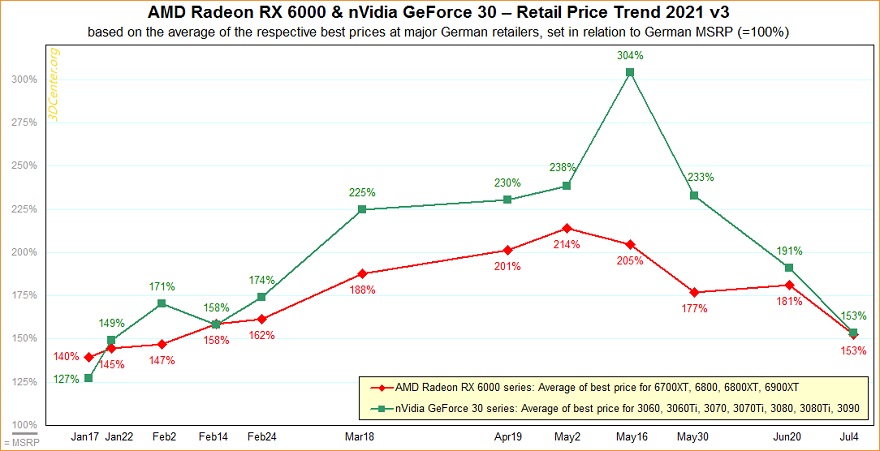 Some Potentially Good News!
The research results note that the prices recorded may still take some time to trickle down to overall widespread consumer retailers. As we have discussed in prior videos, some 'big' companies are still stubbornly refusing to budge from their price gouging tactics (this is where the 'should' in our title comes from). – Looking at this from a positive aspect though, this is yet more evidence to suggest that although the good times are not back in terms of affordable and readily available GPUs, the worst of this supply/demand situation might finally be behind us!
You can, incidentally, check out the full research results (in German) via the link here!
What do you think? – Let us know in the comments!