Researchers Develop "Artificial Gravity" Device for Astronauts
---
---
---
Ashley Allen / 6 years ago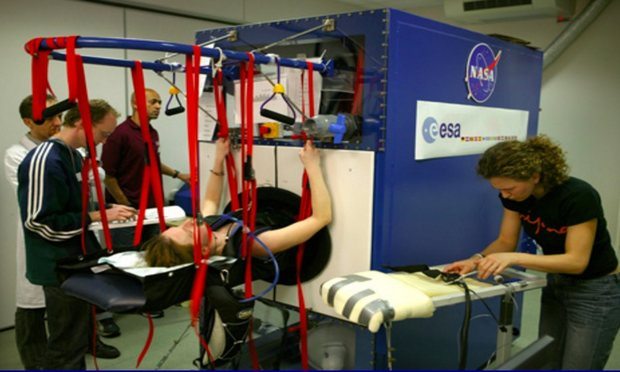 If you want to simulate gravity while travelling in space, the most effective method is to create a massive rotating centrifuge, a la the Discovery One spaceship in Stanley Kubrick's 2001: A Space Odyssey:
However, given the expense and impracticality of implementing such technology, centrifugal gravity simulation in space has never been implemented in the real world. Researchers, though, think they have developed a low-budget alternative that could help keep astronauts fit to prevent muscle atrophy during long space flights, such as a mission to Mars.
Alan Hargens, an orthopaedic surgeon at the University of California, and his team has developed a vacuum-like device which can seal around the lower body of an astronaut – by an action dubbed lower body negative pressure (LBNP) – which can simulate the exertion of gravity on the body through suction. Hargens calls the technology "an early form of artificial gravity."
"A centrifuge is probably the best thing we could give the astronauts, but it's very expensive and there are also some safety issues with having a rotating device on a spacecraft," Hargens told The Guardian. "This device works like a vacuum cleaner, so the person can exercise at their normal body weight."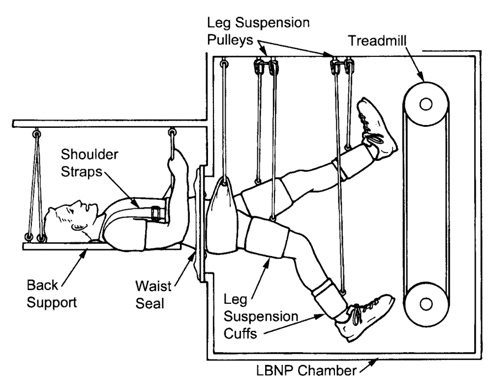 The dangers of prolonged weightlessness in space include musculoskeletal problems and fluid pooling the upper body. Even when returned to Earth's gravity, the bodies of astronauts exposed to zero-gravity take some time to readapt, with many reporting feet and buttock pain when standing and sitting, respectively.
"Crews get very little of this type of loading so their butts and feet are hypersensitive to touch after six to twelve months in space," Hargens explained.
The LBNP device, though, aims to reduce the negative impact of zero-gravity upon the human body by allowing astronauts to simulate exercise in Earth-like conditions, albeit in a horizontal position. Studies have shown that LBNP combined with exercise helps to reduce problems associated with weightlessness.