Resident Evil 4 HD Comparison Screenshots Revealed
---
---
---
Ashley Allen / 7 years ago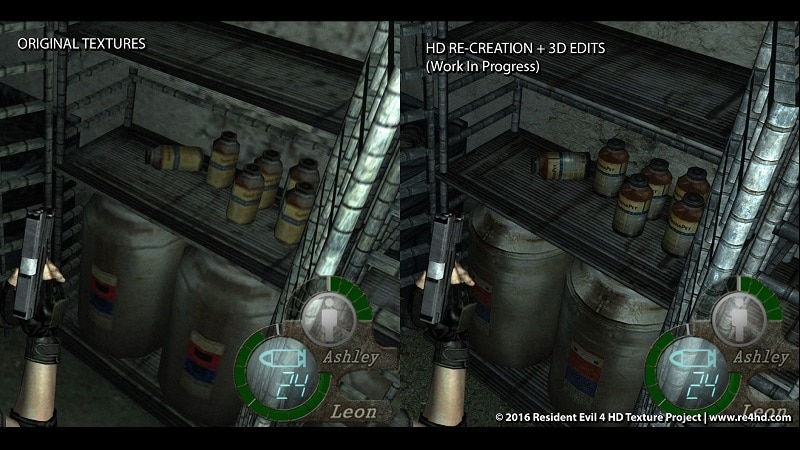 The HD fan remaster of Resident Evil 4 is making great strides, if the recent photo comparisons of the game's new textures and models are anything to go by. The Resident Evil 4 HD Project – the lovechild of two friends calling themselves "Cris" and "Albert" (monikers adopted in honour of messrs Redfield and Wesker, perhaps?) for the last two years – started life as a high-res texture mod, but has evolved to include 3D models.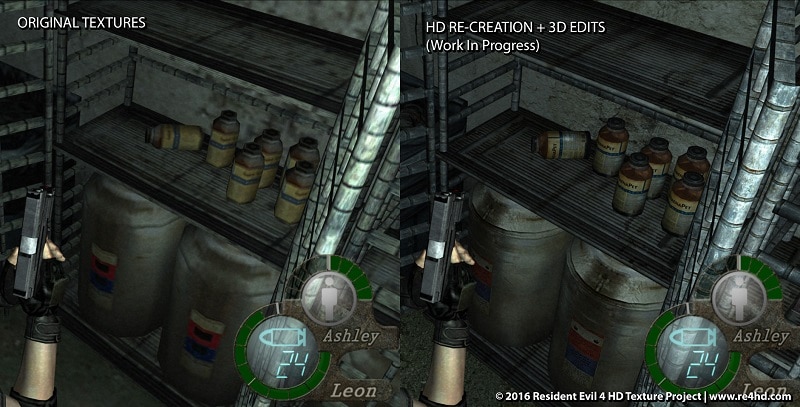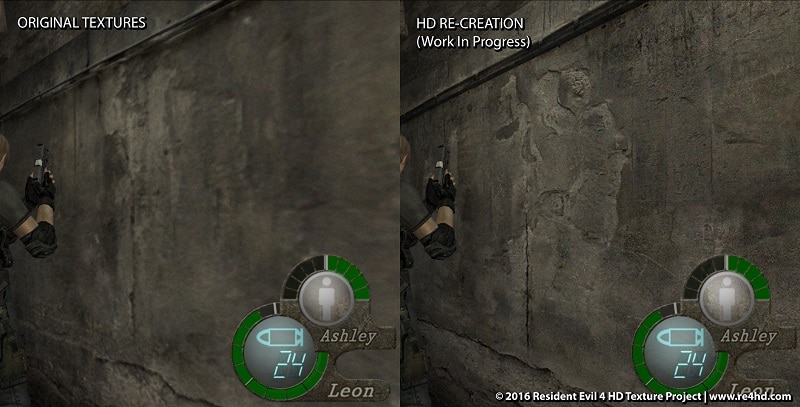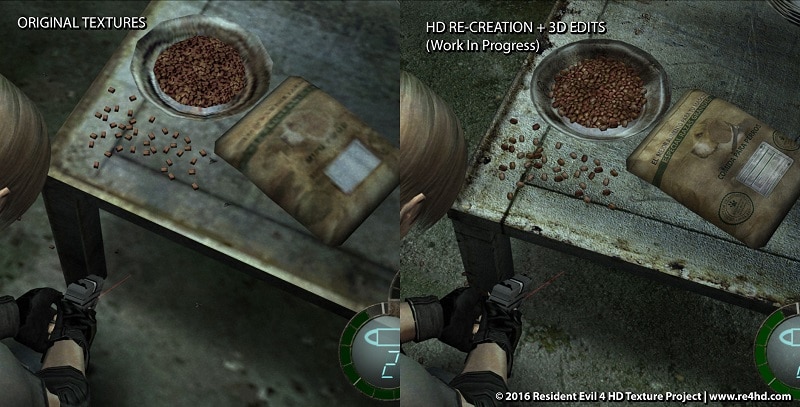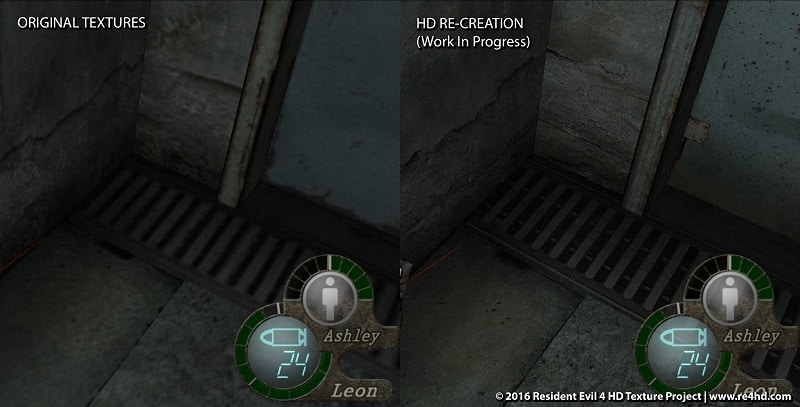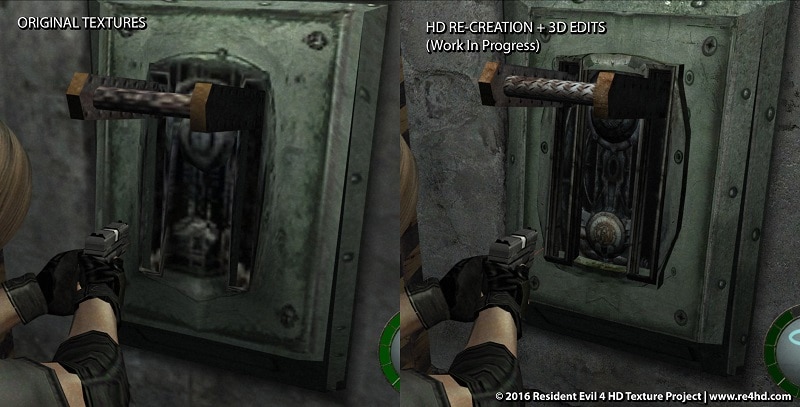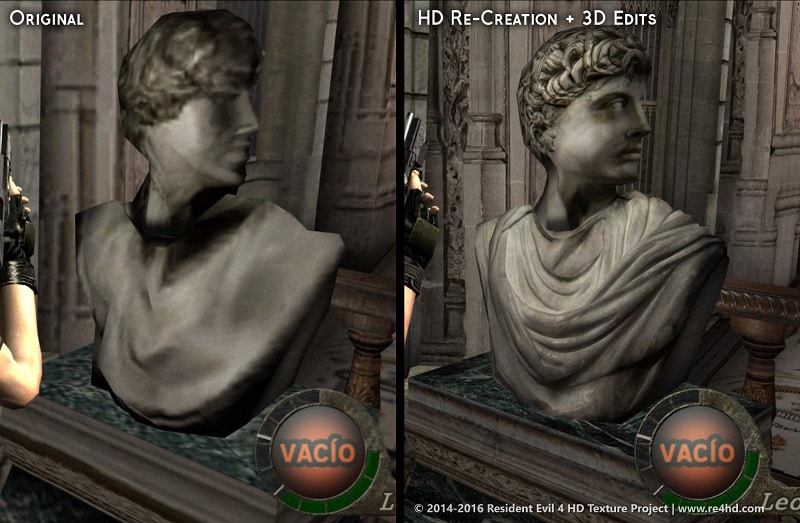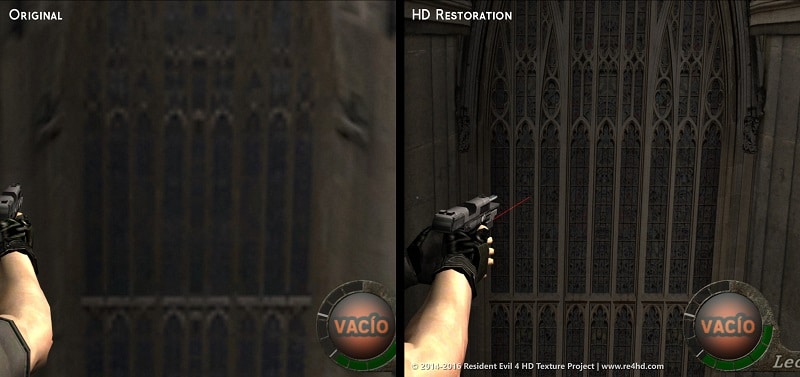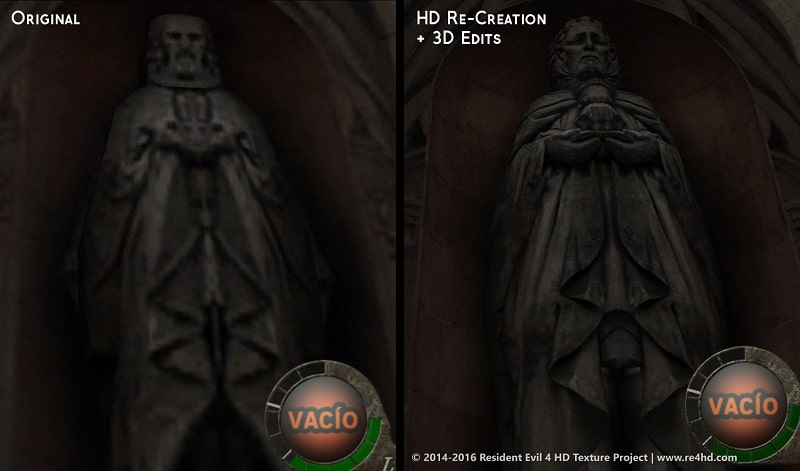 While Cris has no previous experience with such an undertaking, Albert has worked on RE4 PC texture packs dating back to 2007. While many such fan polishes have been released over the last decade, what marks the Resident Evil 4 HD Project as different, according to the official site, is:
Correcting texture mapping and 3D modeling issues. Texture mapping and 3D modeling errors that weren't noticeable in the original game being played on a CRT television become more apparent when playing in HD resolutions. Examples include objects floating above the surface they should rest on, improperly placed shadow layers, seams appearing where textures are supposed to flow continuously. We are correct these issues throughout the game.
Enhancing flat objects to true 3D models. Due to limitations of the original hardware, objects like lamps, candle-holders, doors, decorative emblems, etc. were originally created as flat objects. In many instances we are able to revise these objects to be true 3D models, observable from any angle.
Remaining committed to the original visuals. Our intent throughout the project is to remain true to the original visuals and artistic intent. The best kind of feedback we receive is when people say that the game looks like what they *imagined* it to look like when they first played it 10 years ago. While we are not perfect, we continually refer back to the original texture assets to ensure we do not deviate in a significant manner.
Albert, a Spaniard, even travelled across Spain and Wales to take new high-res photographs of the real-world texture samples used by the original programming team. The project even has the blessing of Capcom, which has pinned a link to the site to the game's page on the Steam forum.