Richland Desktop Prices Detailed, Trinity Prices Slashed
---
---
---
Peter Donnell / 8 years ago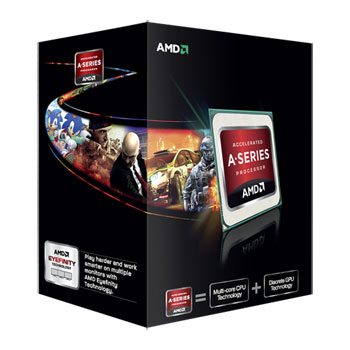 Richland hasn't been on sale for long but there are still plenty more of AMD's popular APU range to come and now it seems the folks over at FudZilla have discovered their prices. Five more entries to the Richland range have been found in online price listings that show some very exciting and competitive pricing.
A6-6400K (Black Edition)
64w TDP
Dual-Core
3.9GHz
HD 7470D Graphics
192 Shaders @ 800MHz
 €69
That puts the A6-6400K just  €10 above the A6-5400K (Trinity).
Further up we have the A8-6500 and the A8-6600K Black Edition, both priced at just  €109, these will be replacing their 5xxx series Trinity components which are now also getting price cuts throughout Europe to compensate for the new hardware release. The A10-6800K and A10-6700 are priced at €139, which is a little more than their predecessors but hopefully the performance will pick up to and justify that extra investment.
Trinity cores are already bargain prices for their performance and these new releases are cutting between 5 to 15% off of their prices, making them an absolute steal for those looking to build a punchy budget system.
It's also worth noting that FM2 motherboards can be snapped up for as little as  €40, mid range A75 for around  €50. Until Intel adjusts the prices of their Ivy range to compensate for Haswell, there are some real bargain to be had for those building on a tighter budget, because while they may not offer i5 / i7 levels of performance, you will struggle to get more bang for your buck under  €100.