Rick And Morty Virtual Rick-ality Nominated For An Emmy
---
---
---
Mike Sanders / 3 years ago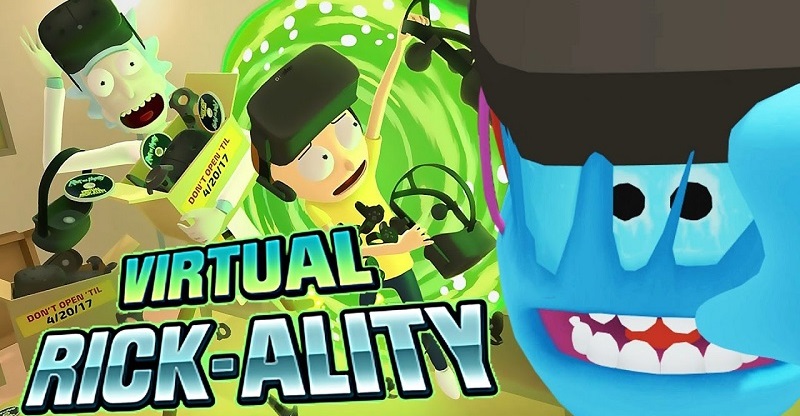 Rick And Morty Virtual Rick-ality Gets Nominated For An Emmy
Rick and Morty Virtual Rick-ality is a pretty fun game. Launching around the time that VR was booming last year, it gave fans a glimpse into some of the animated series fun we hadn't seen for a while. You know, because of the whole massive gap between season 2 and 3 that drove a lot of us crazy. Fortunately for us, Season 3 had teased us a few days earlier with the fake-out April fools joke.
In an unusual and very unexpected turn though, in a report via Polygon, Rick and Morty Virtual Rick-ality has just been nominated for an award at this years Emmy's.
Do The Emmy's Give Video Game Award?
They do and they have, but it's not often. Generally speaking, I think they tend to prefer to let the other award ceremonies deal with that sort of thing. It has, however, been nominated in what can only be deemed the 'mouth full' category of "Outstanding Creative Achievement in Interactive Media Within a Scripted Program."
It would seem that the award is more in terms of technical achievement rather than the gameplay itself. Since it's release in April 2017 for PC and PS4, it has proven to be one of the 'must have' games in terms of VR. I do, however, doubt that anyone bought it simply to be blown away by the VR capability.
Is The Game Worth Playing?
Yes and no. At the risk of irking some of the more hardcore fans, while it does give us a fun glimpse into the Rick and Morty universe, as a game it's no more than a collection of around half a dozen mini-games. Yes, the design is fantastic. For fans of Rick and Morty, this is definitely worth trying out as it has definitely been lovingly crafted. Despite its reasonably short length in terms of a game, it's not a cheap cash-in. For a casual fan though, there's better VR games to throw your money at.
What do you think? Are you a fan of Rick and Morty? Is it time to get schwifty? – Let us know in the comments!