Ring Fit Adventure Sees Healthy Discount on Amazon
---
---
---
Mike Sanders / 1 year ago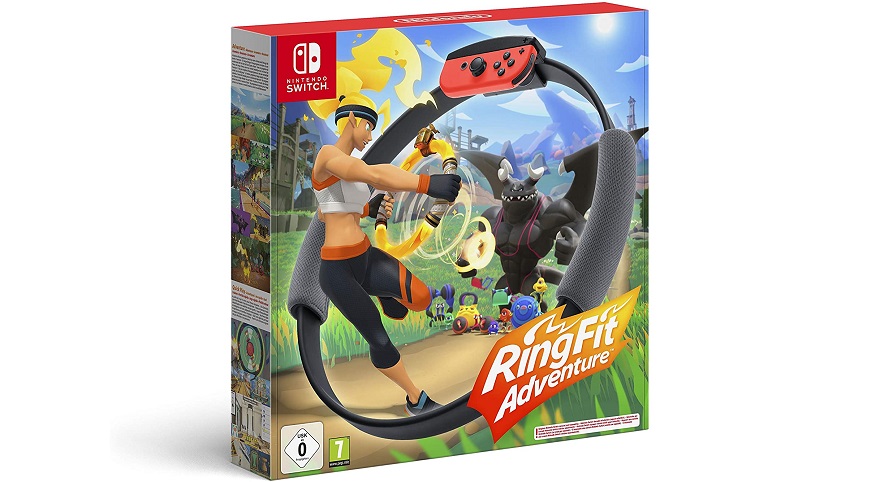 Released in late 2019, Ring Fit Adventure for the Switch has proven to be a hugely popular title continuing Nintendo's trend of releasing health-orientated gaming products. Although it is certainly sought-after, it should be noted that it hasn't been available very cheaply so far. Following a new discount applied on Amazon, however, if you are after Ring Fit Adventure with a healthy discount, then now might be the time to strike!
Ring Fit Adventure
Owning a copy of it myself, I feel that I should start by answering a few basic questions you may have about Ring Fit Adventure. So, firstly, does (or can) this game make you fit? Well, if your aim is weight loss, then a healthy diet is always the best first place to start. What I can say, however, is that if you used this for 30-45 minutes a day, it genuinely does make you sweat and, through its cleverly hidden heart rate monitor, you can easily tell you if you're doing too much or not enough. So, can this make you fit? Well, I'm no expert, but I'm hazarding a strong yes!
Secondly, is it fun? Well, that's an easy one, although moderately frustrating at times, this is merely through the gameplay mechanics, and compared to Wii Fit, this is a huge improvement in practically every way imaginable. You will have fun playing this, albeit possibly interspersed with moments of frustration as you have to repeat certain levels.
Thirdly, is it worth buying? – Well, until this discount, I'd have suggested that although it was good, it was perhaps a bit too expensive as a casual purchase. With this new Amazon offer, however, now might be the time for you to finally pull the trigger!
Where Can I Learn More?
Ring Fit Adventure is currently available to purchase on Amazon for £59.99 (with a £5 discount currently applied). – If you do, therefore, want to learn more about it or, who knows, perhaps buy your copy, you can check out the official product website via the link here!
What do you think? – Let us know in the comments!