Riotoro Builders Edition 1200W Power Supply Review
---
---
---
Mike Sanders / 2 years ago
Introduction
---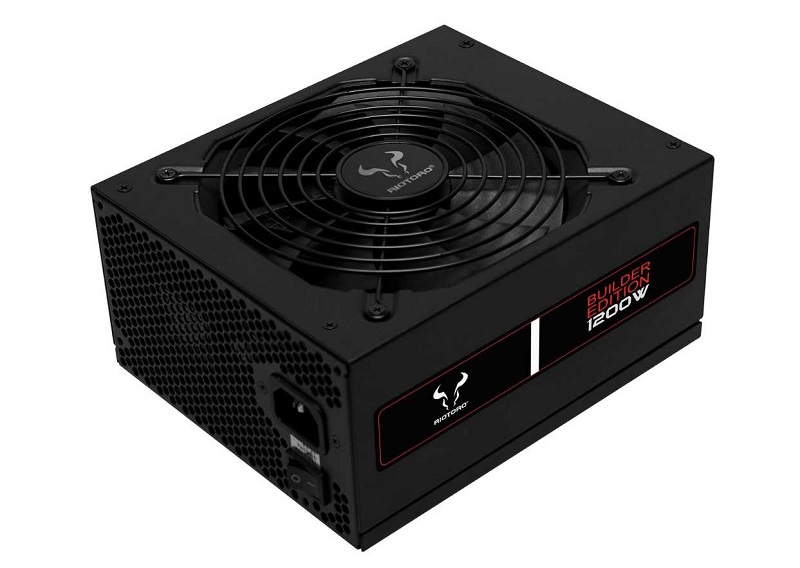 Riotoro be Builders Edition
When it comes to power supplies, there are occasions where a simple option is often the best. For those of us who have more powerful systems though, sometimes you need an absolute beast of a PSU to back it up. Particularly for those who run multiple CPUs or err towards the extreme end of overclocking.
With this in mind, we take a look at the Riotoro Builders Edition power supply. This monster of a PSU not only has 1200w of power, but it is also gold efficiency certified. In terms of high-end power supplies, this certainly ticks all the right boxes. Not only does it have a massive level of power output, but it is also capable of doing it at high-levels of performance efficiency.
In terms of Riotoro, this certainly represents their high-end of power supplies and as such it's well worth a closer look!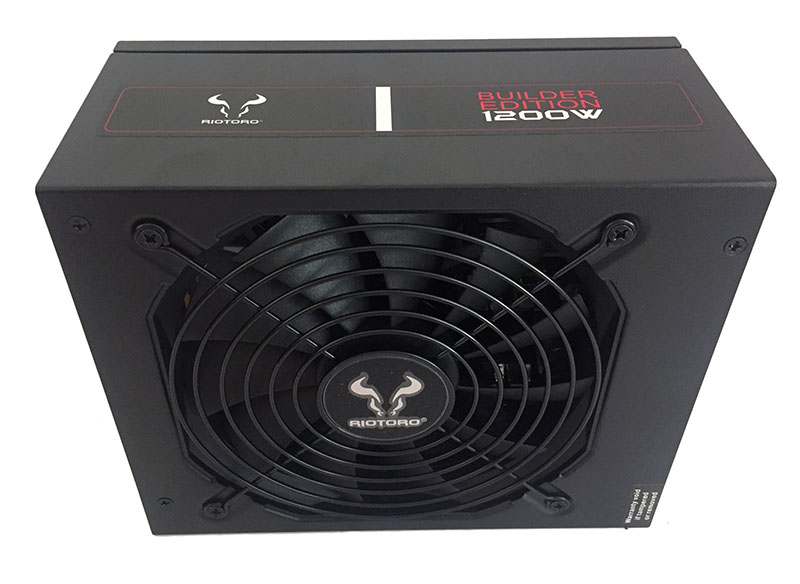 Features
The Riotoro Builders Edition power supply has a single +12V outputting the full 1200w. With this being gold-rated, we're expecting big things from this power supply.
In terms of key features, the power supply includes;
1200 watts of power with 8 PCI-E GPU connections – Designed for cryptocurrency mining or extreme gaming
80 PLUS Gold certified 90% efficiency – Reduces heat, noise, and operating cost
Japanese solid-state capacitors – For longer life and greater reliability
Exclusive 12V CPU rail for rock-solid stability
Fully-modular with flat cables – Minimizes clutter, eases installation, and improves airflow
135mm dual ball bearing fan with textured blades – for long-term reliability, increased airflow and lower noise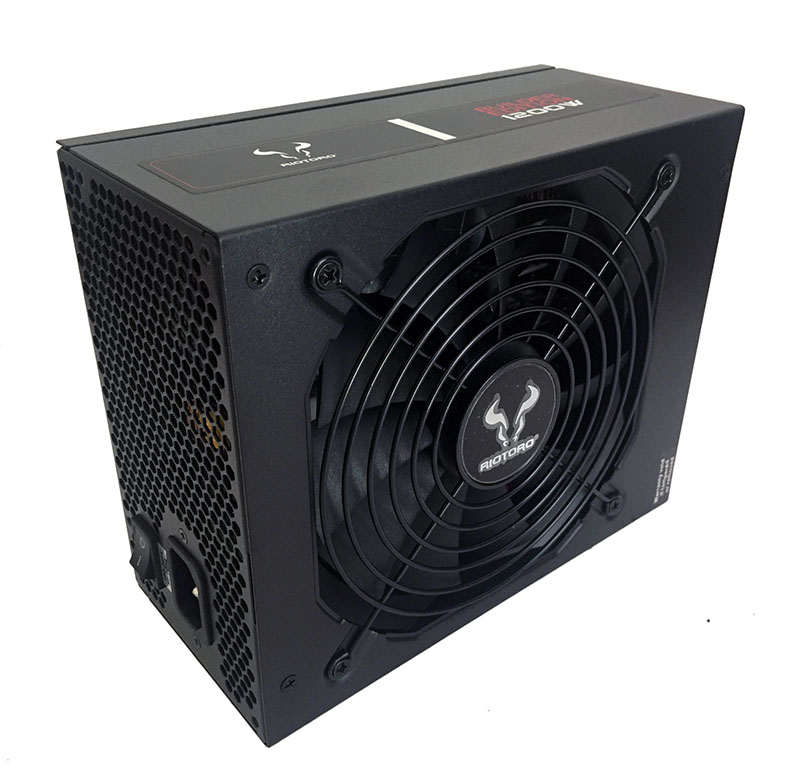 Specifications
For in-depth specifications, please visit the official Riotoro website here.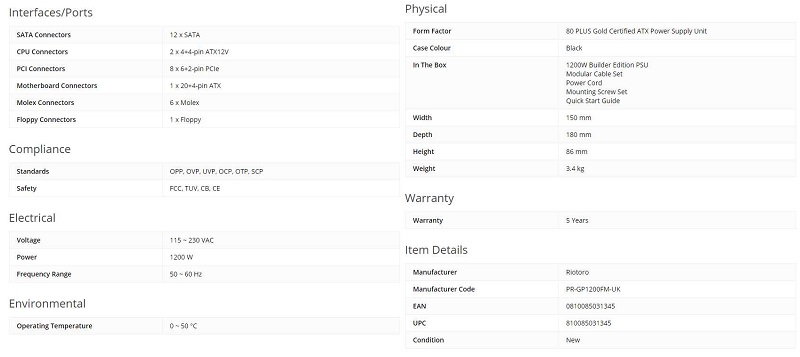 What Riotoro Had to Say
"Delivering 1200 watts of stable power with 80 PLUS Gold efficiency, the Builder Edition 1200W power supply is ideal for mining cryptocurrency mining, servers, or extreme gaming rigs. The PSU is fully modular with connections for 8 GPU PCI-E power and 12 SATA drives, and a long-life 135mm fan and 100% Japanese capacitors ensures years of solid, stable operation. Like all RIOTORO PSUs, the Builder Edition 1200W features full voltage, current, power, and short-circuit protections for improved safety." – Riotoro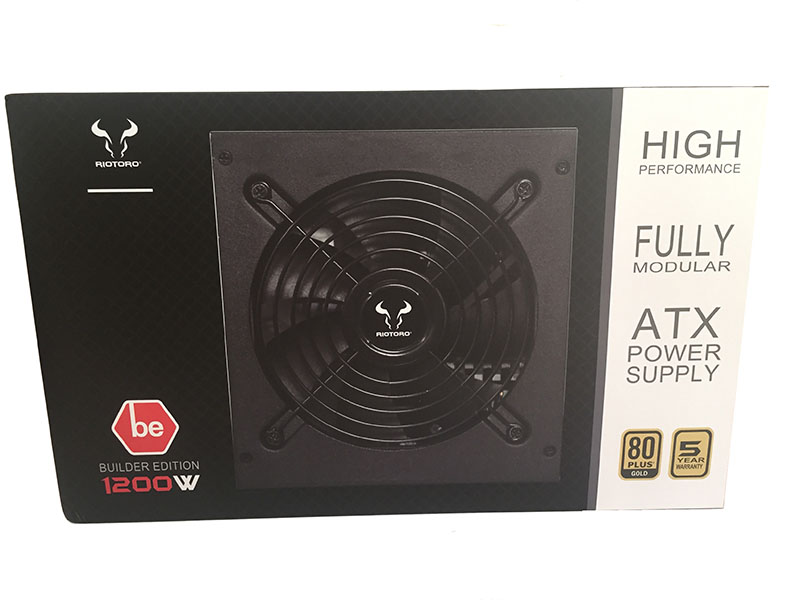 Cabling
With this being a full-modular power supply, it's important to know exactly what cables this power supply is provided with. Given that this is a high-performance PSU, the chances are you're going to have more cables than you need anyway but just in case, here is the list in full.
1 x 20+4 main power connector.
2 X EPS (4+4-Pin)
8 x PCI-E (6+2 8-pin)
12 x SATA
6 x Molex
1 x Floppy drive adaptor
In terms of connectors, this should be more than enough to connect any standard gaming PC. Even an extreme one based on the massively high amount of PCI-E connectors.