Riotoro CR1088 Prism Chassis Review
---
---
---
Peter Donnell / 5 years ago
A Closer Look – Exterior
---
This is quite a common form factor for smaller chassis, but Riotoro is certainly putting their own spin on it. The motherboard mount is inverted, putting the window panel on the right side of the chassis. IT's got a large raised section too, which I'm not really liking, but it may free up more room for the GPU/CPU coolers, we'll find out son.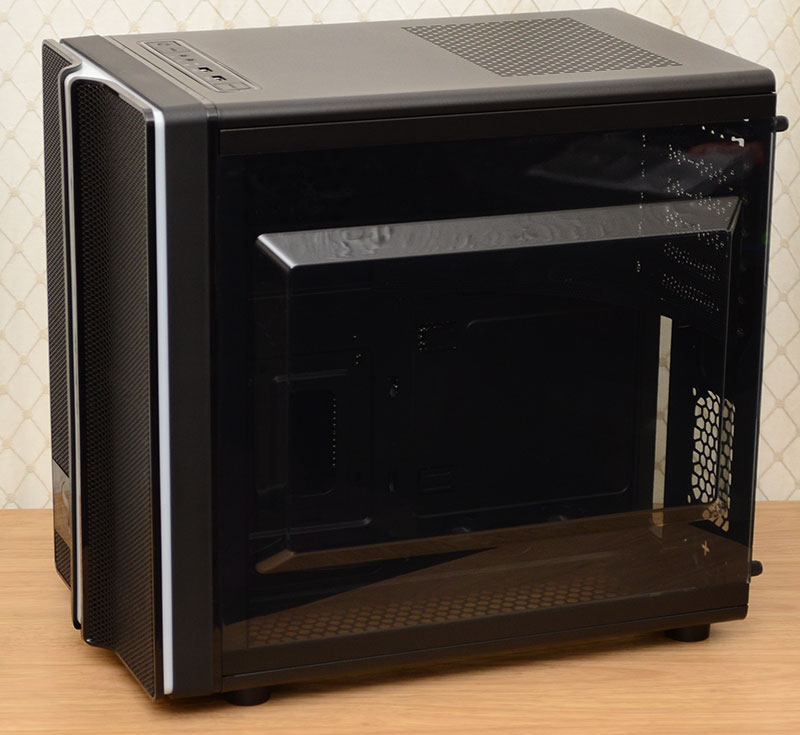 The front panel bulges out to a central point, which looks pretty cool actually. This gives us two large sections of ventilation into the chassis. Furthermore, there's a white plastic trim around the edges and down the middle, which will glow up thanks to the 256 colour LED lighting in the front panel.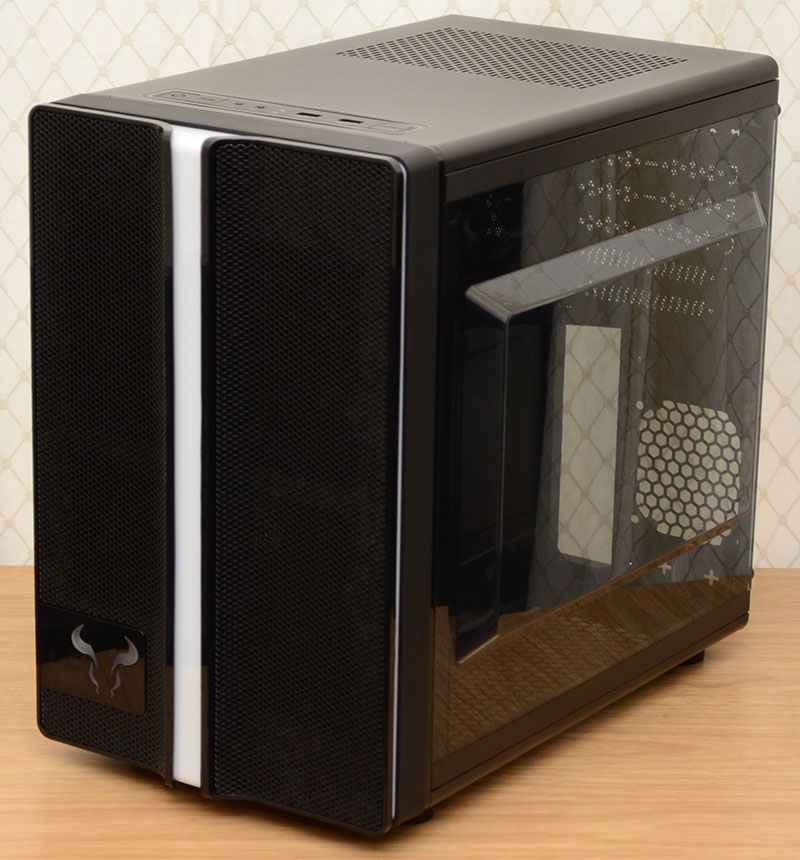 Down the left side, there's a large dust filtered air intake. This intake allows for the PSU to get clean air, as it'll be mounted on its side in the left compartment of the chassis.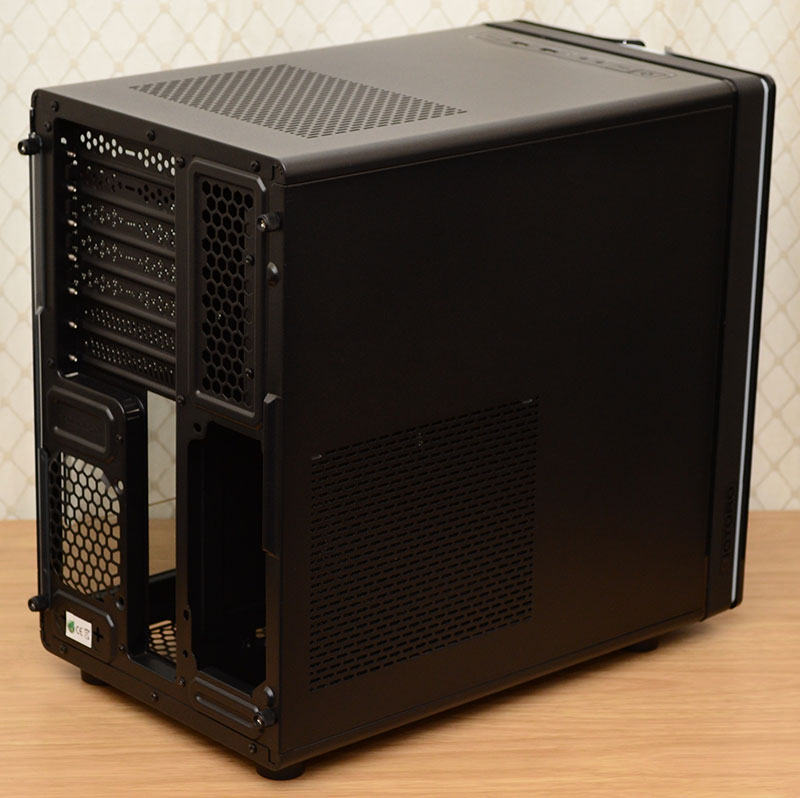 Around the back, you'll find some snap-off PCIe slot covers, which is a shame, as we obviously prefer reusable ones. Snap-offs are cheap and nasty, but at least you can buy replaceable ones cheaply from places like eBay and Amazon if required. There's a tiny 80mm fan mount too. However, you're unlikely to need it, as there is a heat exhaust in the top of the chassis also.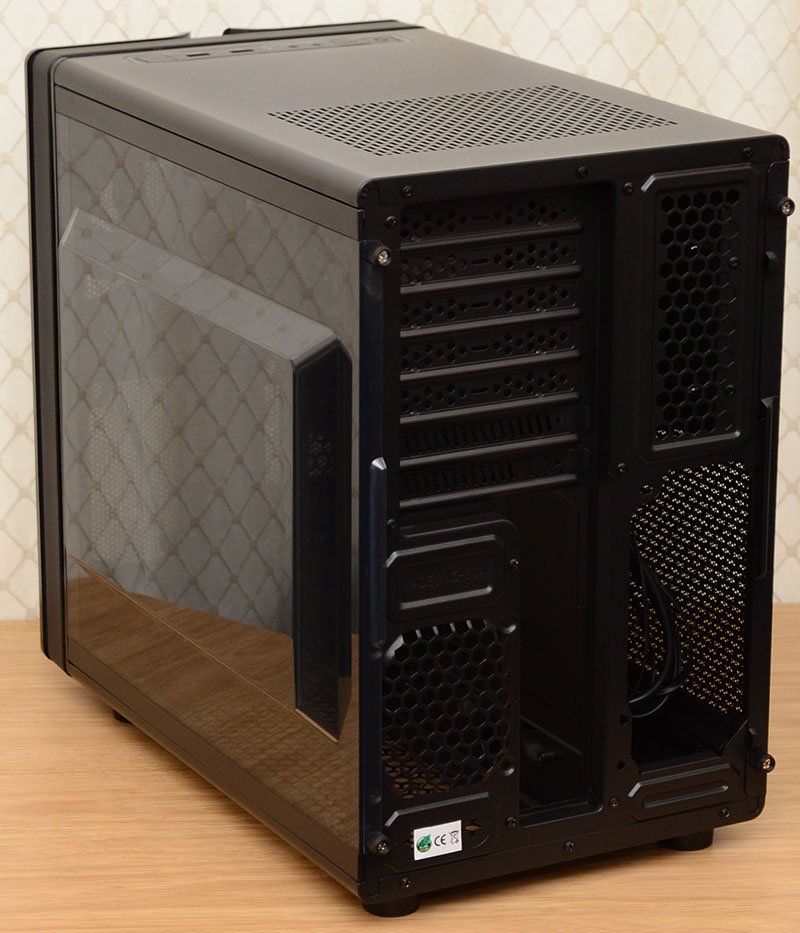 Up top, you'll find a nice I/O panel, with all the usual power buttons and some USB ports, as well as an LED control button.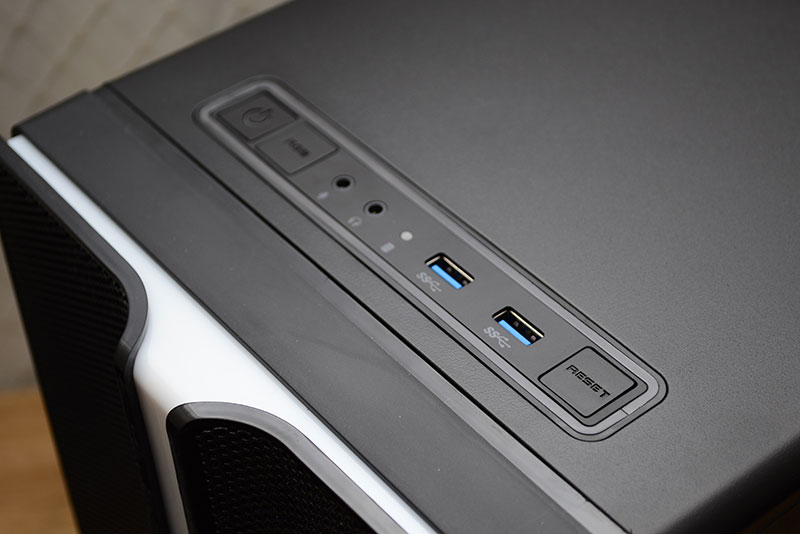 Finally, on the base of the chassis, four hard feet provide good ground clearance for any base mounted cooling.