Riotoro Onyx 750W Semi-Modular Power Supply Review
---
---
---
Mike Sanders / 4 years ago
Introduction
---
Riotoro Onyx 750W
In relative terms, Riotoro is a reasonably new brand in terms of PC components. In a short amount of time though they have carved themselves out a rather unique prestige level of branding. They are one of those products that get a little nod of approval from consumers, often even those who have no idea what you're talking about.
For their products we have seen, we have never failed to be impressed. Between their stylish branding and performance, they offer something for almost every budget. They're definitely one of the few brands that don't solely concentrate on the budget or high-performance areas specifically. They're going for a universal market and so far, it's going really well for them.
With this in mind, we take a look at the Riotoro Onyx 750w power supply. This is a semi-modular PSU that is Gold rated and as such, should be a tempting option for many, albeit in a market where consumers are definitely not struggling for choice.
Let us, therefore, take a closer look to see just how good this power supply really is and more importantly, if this is a good and viable option for your next system.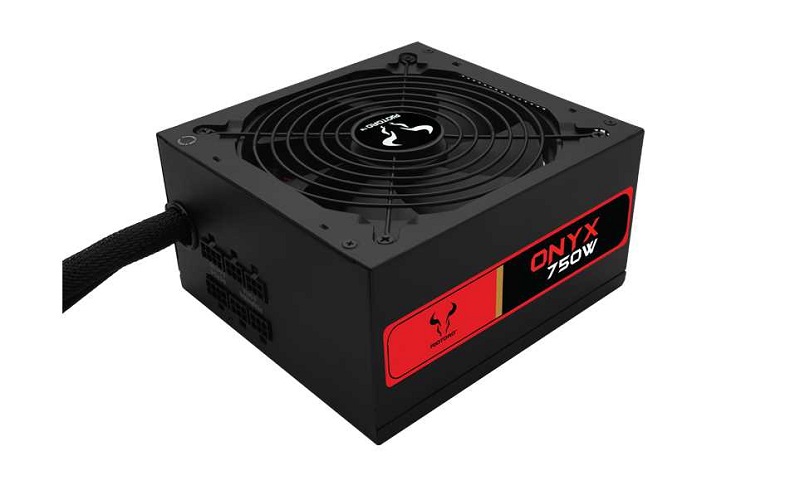 Features
The Riotoro Onyx 750w power supply comes with a single +12V rail which outputs the full 750w. This is always a good thing and removed the need for rail balancing which can be a messy affair in terms of efficiency and performance.
This is a semi-modular power supply meaning that some cables are fixed and others are optionally attached. In terms of the fixed cables though, it is only the main motherboard and CPU power adaptor which is a fixed connection. As this is required in 99 systems out of every 100, it makes some sense.
In terms of the products key features, these include;
80 Plus Bronze certified.
Intel and AMD processors and motherboard compatibility.
Semi-modular cable system.
Thermally controlled 120mm fan.
Dual GPU SLI/CrossFire support.
3-year hassle-free warranty.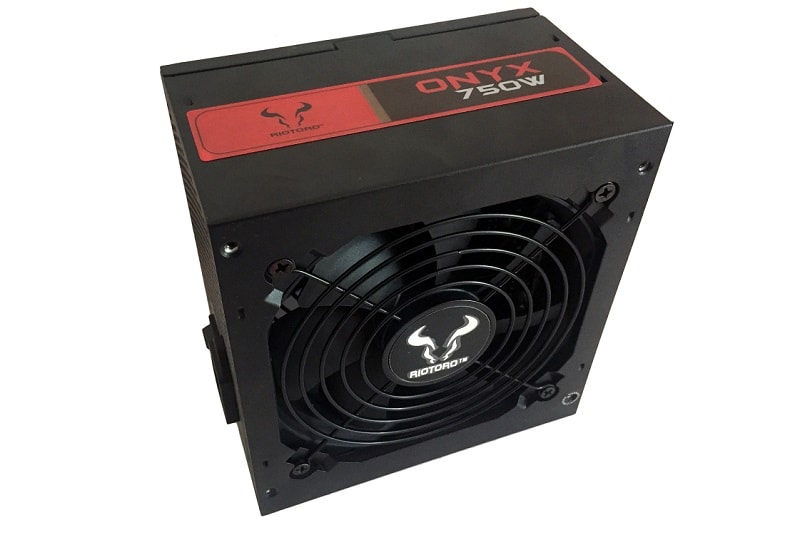 Specifications
For in-depth specifications, please visit the official Riotoro Onyx 750w product page here.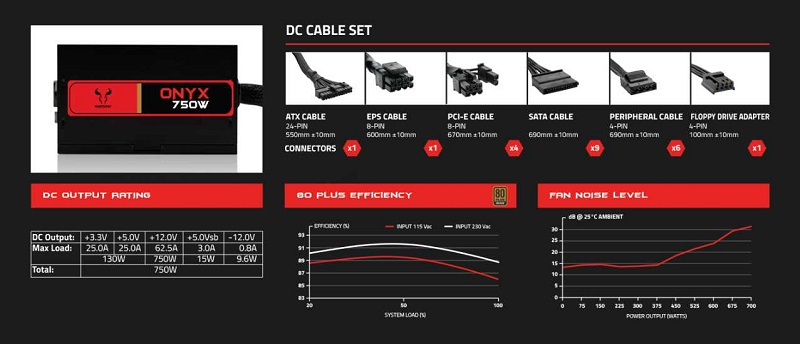 What Riotoro Had to Say
"ONYX power supplies are designed to hit the sweet spot for practical real-world performance, reliability, and price.  Functional, reliable, efficient and quiet to power your gaming computer." – Riotoro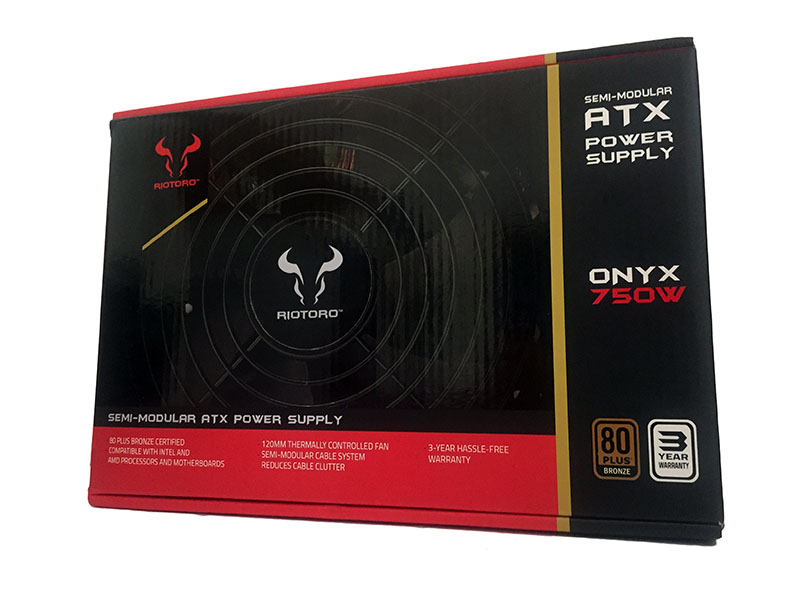 Cabling
With this being semi-modular, it's important to know exactly what cables you get to ensure this is going to be right for your system. Fortunately, Riotoro makes this nice and clear on the packaging.
1 x 24 main power connector (non-modular)
1 x EPS 8-Pin cable.
4 x 8-pin PCI-E cables.
9 x Sata Connectors.
6 x Molex connectors.
1 x floppy drive adaptor.
In terms of what you need, this should have it all. Even those of you with 2 GPUs are not going to be struggling for connectors here.