Rise of The Tomb Raider Patch Boosts Performance
---
---
---
John Williamson / 7 years ago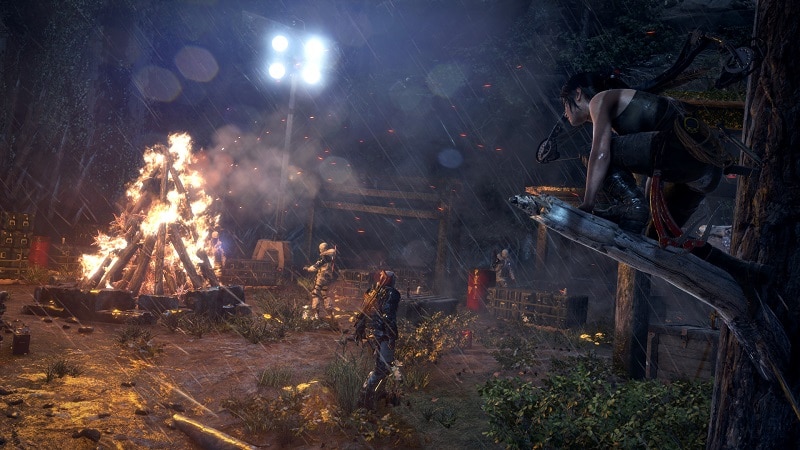 Rise of the Tomb Raider originally launched as an Xbox One exclusive and looks phenomenal given the technical limitations of Microsoft's latest console. The PC version was spearheaded by Nixxes Software, a studio renowned for its optimization skills and created a wide range of very competent PC ports. Thankfully, the team produced Rise of the Tomb Raider and implemented various enhancements including HBAO+, enhanced lighting effects as well as support for high resolutions. While the game is quite demanding, this is justified by the visual fidelity on offer.
Recently, the publisher released a patch which contains a number of performance improvements in GPU bound scenarios. Here we can see the changelog in full:
Rise of the Tomb Raider – PC Update 1.0.616.4 Changelog:
Fixed Map sometimes not showing or showing the wrong region.
Fixed ALT-TAB in combination with Exclusive Fullscreen occasionally hanging the game or entire system. (Steam Only)
Fixed graphics glitches on NPC clothing on NVIDIA 6×0 and 7×0 hardware.
Fixed rare crashes with a "DX11 Internal Heap" error.
Added separate mouse sensitivity control for X and Y axis, allowing users to equalize sensitivity.
Added option to reduce in-game camera shake, for users that prefer this.
Added audio-cue for finding secrets in the relic viewer.
Fixed game changing system screen saver settings for some users. (Steam Only)
Added additional error handling and messaging in case the GPU driver is crashing or unresponsive.
Various performance improvements for GPU-bound situations. CPU bound scenarios are not impacted.
A variety of other smaller optimizations, bug-fixes, and tweaks.
It will be fascinating to see how this impacts on the frame-rate across various tiers of GPUs. In the coming days, we should have a performance analysis using the latest patch and I cannot wait to see the results. Nixxes Software always works extremely hard to refine the overall level of optimization and continues to provide excellent post launch support.