Rise of the Tomb Raider Performance Analysis
---
---
---
John Williamson / 7 years ago
Introduction
---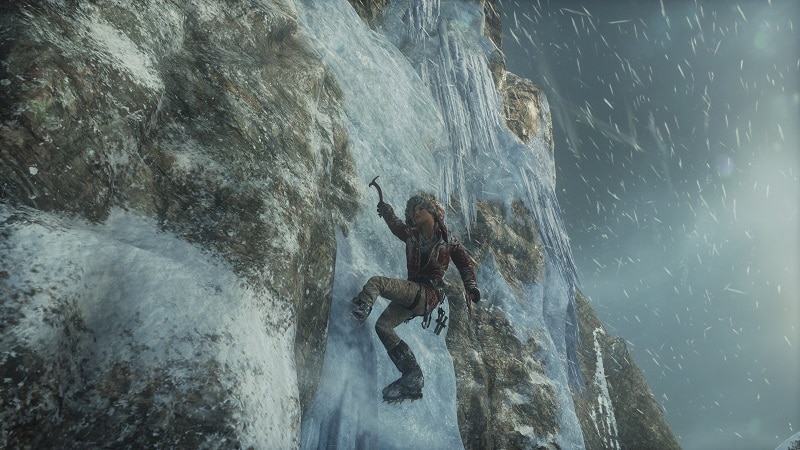 Rise of the Tomb Raider originally launched on November 10th and received widespread critical acclaim from various press outlets. Unfortunately, the game went under the radar because Fallout 4 released on the same day. This was a strategic error which hindered the game's sales and prevented consumers from giving it their undivided attention. It's such a shame because Rise of the Tomb Raider is a technical marvel when you consider the Xbox One's limited horsepower. Even though it's not technically an exclusive, PC players had to wait until after the Christmas period to enjoy the latest exploits of everyone's favourite heroine.
The PC version was created by Nixxes Software who worked on the previous Tomb Raider reboot as well as a number of other graphically diverse PC games. The studio is renowned for creating highly polished and well-optimized PC versions featuring an astonishing level of graphical fidelity. Prior to release, NVIDIA recommended a GTX 970 for the optimal 1080p experience and 980 Ti for 1440P. Since then, there have been some performance patches from the developer and driver updates to help with scaling across various hardware configuration. This means it will be fascinating to see the performance numbers now that the game has matured and gone through a large number of post-release hot fixes.
"Rise of the Tomb Raider is an action-adventure video game developed by Crystal Dynamics and published by Square Enix. It is the sequel to the 2013 video game Tomb Raider, which was itself, the second reboot to its series. It was released for Xbox One and Xbox 360 in November 2015 and for Microsoft Windows in January 2016. It is set to release for PlayStation 4 in late 2016.

The game's storyline follows Lara Croft as she ventures into Siberia in search of the legendary city of Kitezh, whilst battling a paramilitary organization that intends on beating her to the city's promise of immortality. Presented from a third-person perspective, the game primarily focuses on survival and combat, while the player may also explore its landscape and various optional tombs. Camilla Luddington returns to voice and perform her role as Lara." From Wikipedia.
So, let's get to it and see how some of the latest graphics cards on the market hold up with the latest from Crystal Dynamics!