Robots Still Aren't Able to Survive Fukushima Daiichi
---
---
---
Bohs Hansen / 6 years ago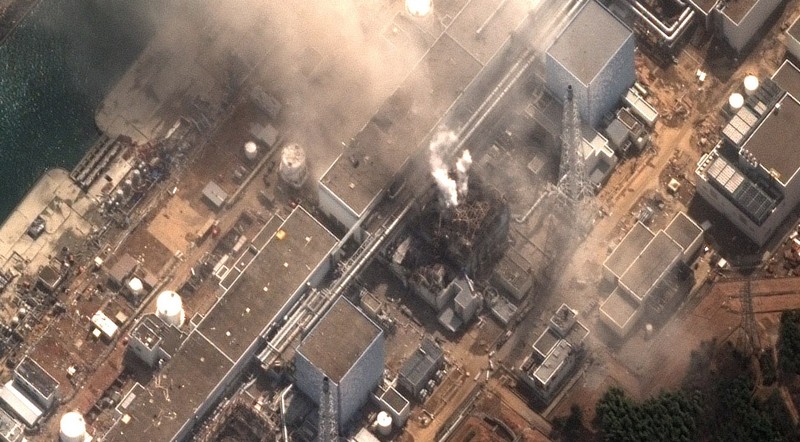 It has been years since the Fukushima Daiichi plant was devastated by unfortunate events, that is no secret. It is no secret either that the clean up of the aftermath is going slow. Basically, none has happened yet. Tepco is the utility company tasked with overseeing the cleanup, but they're having trouble even assessing the damage.
The robots that they're building to enter Reactor #2 keep dying before they get close to their target despite continuous effort to build better-shielded robots. Their best result is a robot that can handle up to 73 sieverts of radiation, but the measured levels exceed 530 sieverts which is vastly more than the robots can handle.
The robot's task is to search and explore the bottom of the reactor and find the estimated 600 tonnes of fuel and debris that may have poured out of the reactor and into the concrete lining below it. So far, all attempts have failed and they've only been able to estimate the contamination levels by checking the amount of interference in the video feed from the robots.

The newest hardened robot was built by Toshiba and it was meant to give Tepco a much-improved ability to survey the damaged reactor, but it died five times faster than expected and stalled 10 feet from the grate it needed to inspect.
Radiation is just as bad for robots as it is for humans and it is just as deadly. Despite all the setbacks, Tepco still insists that they can meet a 2021 goal of beginning actual site clean-up. But with robots not even able to estimate the damage, extreme strides have to be made in the field of robotics to make this happen.
Robots have been dying in Fukushima reactors since the disaster, but this is a higher-profile failure. The new scorpion-like robot Toshiba built was meant to solve this problem. The fact that it failed so quickly just underscores how much improvement is needed. Naohiro Masuda, president of the Fukushima Daiichi Decommissioning, has called for imaginative thinking. "We should think out of the box so we can examine the bottom of the core and how melted fuel debris spread out."
A very small silver lining to this is the forced development in the field of shielding, something that surely will come in handy in our future space exploration. Space is full of radiation and improvements in this field will help us explore things currently not possible.