Roccat Kave XTD Stereo Gaming Headset
---
---
---
Peter Donnell / 6 years ago
Introduction
---

A great headset can enhance your desktop gaming experience. Being able to get closer to the sound in your favourite game, or just further away from the sounds around you in your home or office. Then you've got the benefits of a good quality headset for team chat, something that plays an ever more vital role in competitive gaming, or even for work when you need to make a few Skype calls.
The Roccat Kave XTD comes well equipped with powerful 50mm drivers, noise canceling technology, an omni-directional microphone and it's equipped with a pair of 3.5mm jacks for the headphones and microphone, meaning it should be compatible with just about any desktop system you can think of.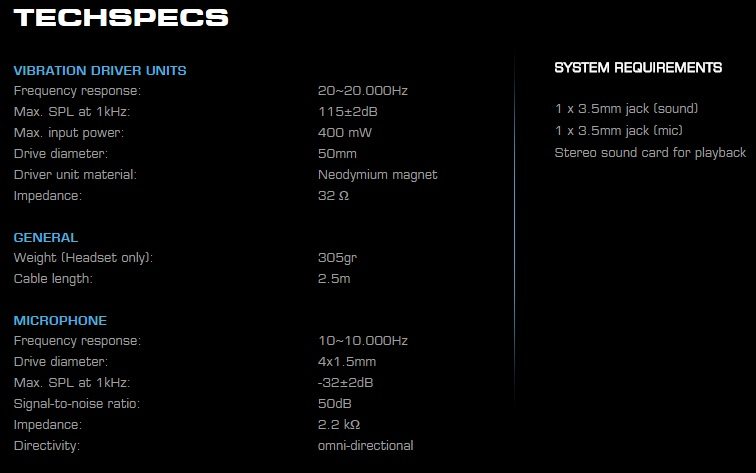 The Kave XTD comes hard-wired with a lovely blue cable and a built-in in-line controller.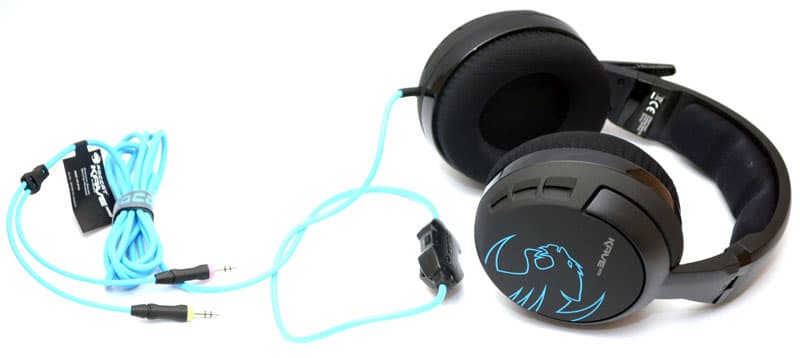 The jack plugs are nice and slim, but still feel durable. They're also colour coordinated so you can quickly see which is for the headset (green) and which is for the microphone (pink).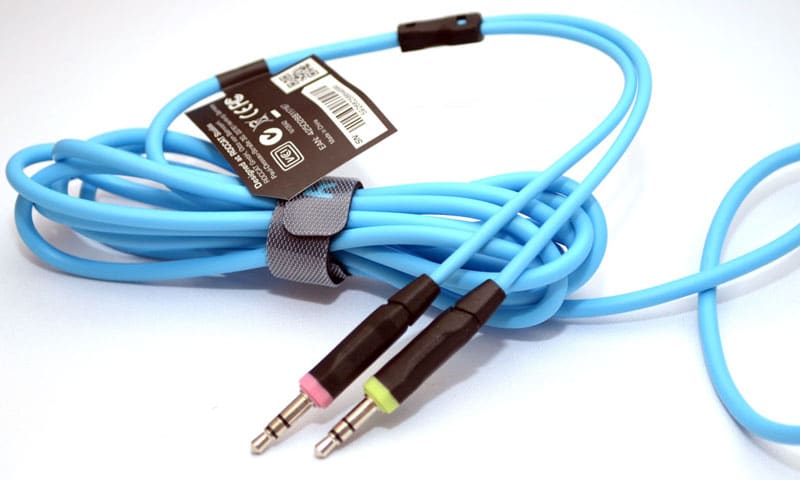 The in-line controller is pretty simple, with an on/off switch on one side for the noise cancelling and a master volume dial on the other side; there's also a shirt clip on the back.

On the left side, you will find a detachable boom microphone which can be swiveled on its mount a full 360 degrees, so you should be able to quickly find a comfortable speaking position.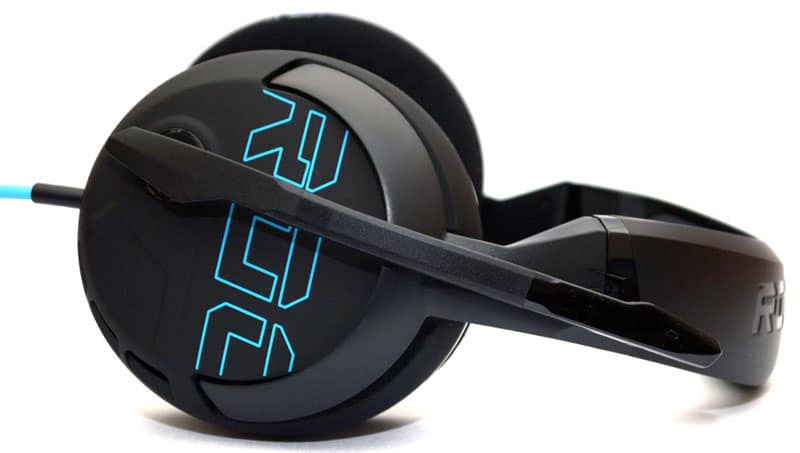 Once rotated into position, the mic can also be adjusted thanks to its flexible boom.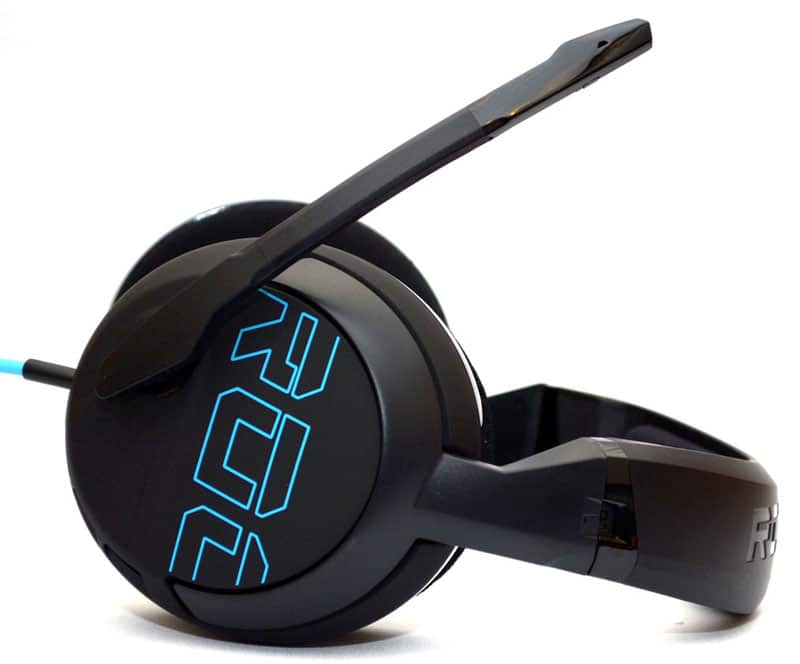 The left ear cup has a part of the 'ROCCAT' logo in bright blue, matching the bright blue of the attached cable.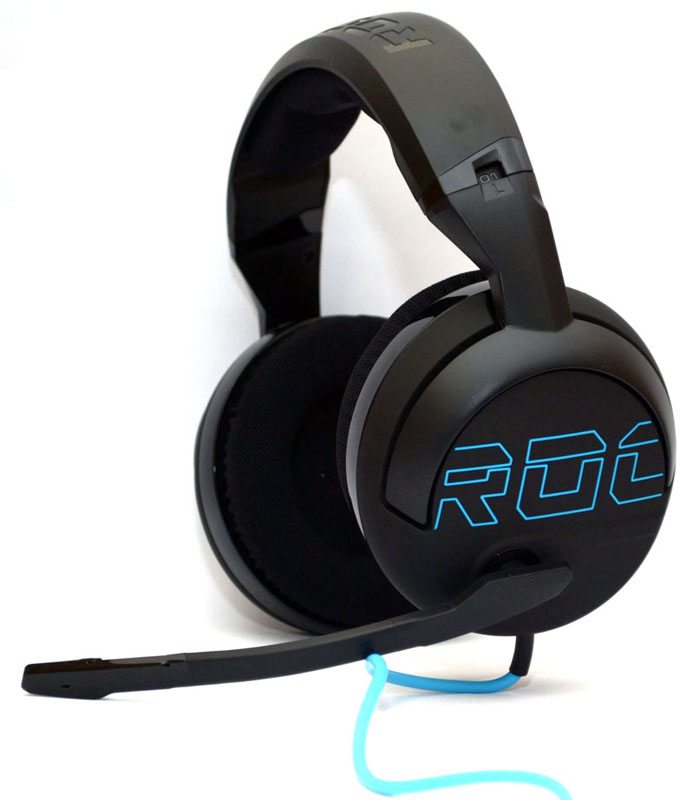 While I don't normally like pre-installed cables, the one on the cave feels durable and benefits from a tangle-free rubber sleeving. The lower back edge of each ear cup has a little ventilation, giving them a semi-open back design that should help balance noise pollution and bass performance.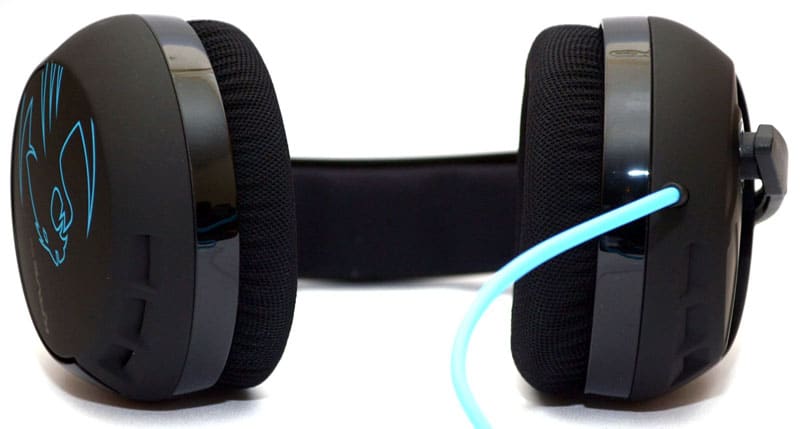 The headband is mounted at a slight angle, giving it a better resting position over your head; something you'll come to appreciate after wearing it for a few hours.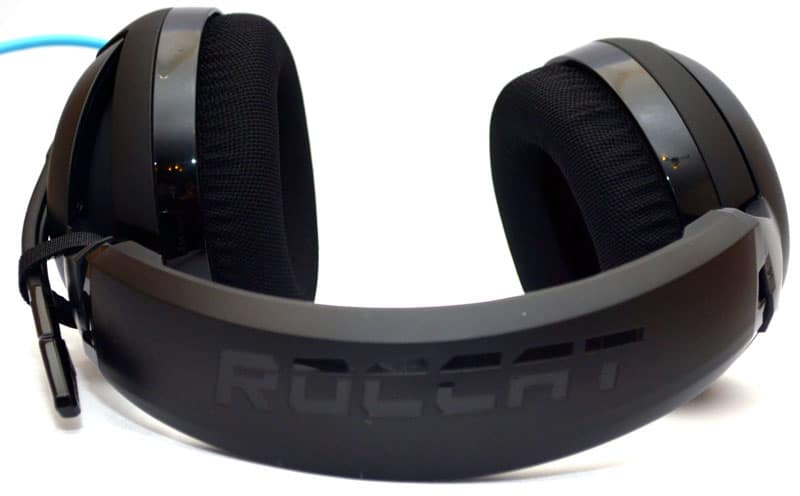 As with previous Roccat headsets, the headset is incredibly durable. You can apply significant force to the headband and feel confident it's not going to break.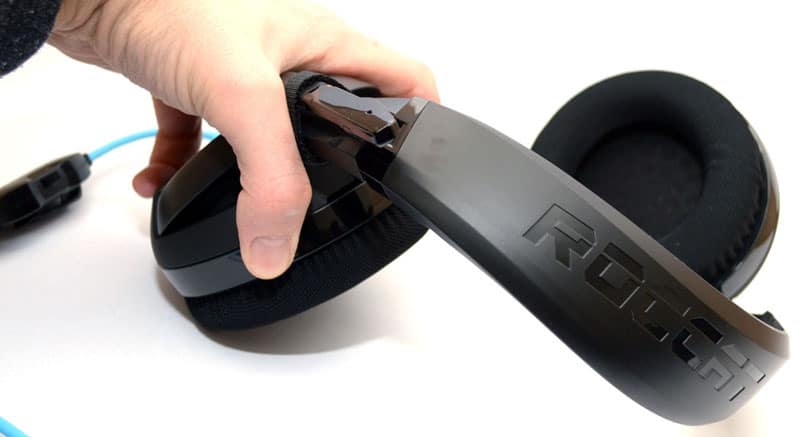 On the right ear cup, a Roccat logo and the Kave XTD branding.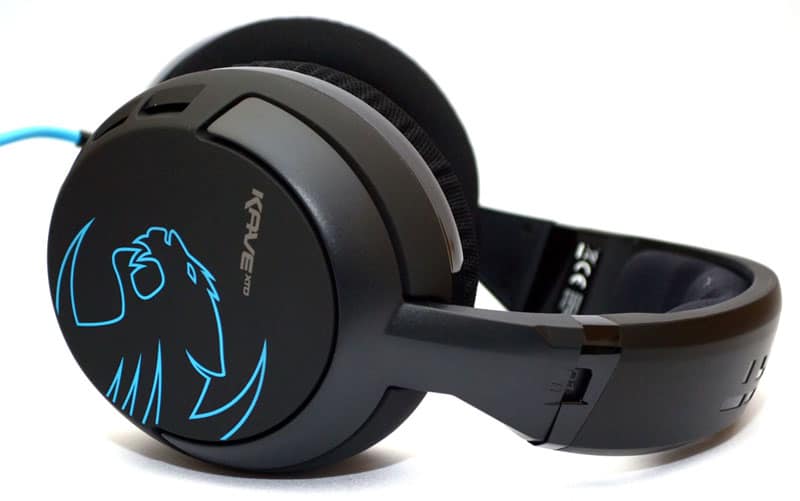 The ear cups can be adjusted, if only by a little; it should be enough to help provide a clean fit over your ears.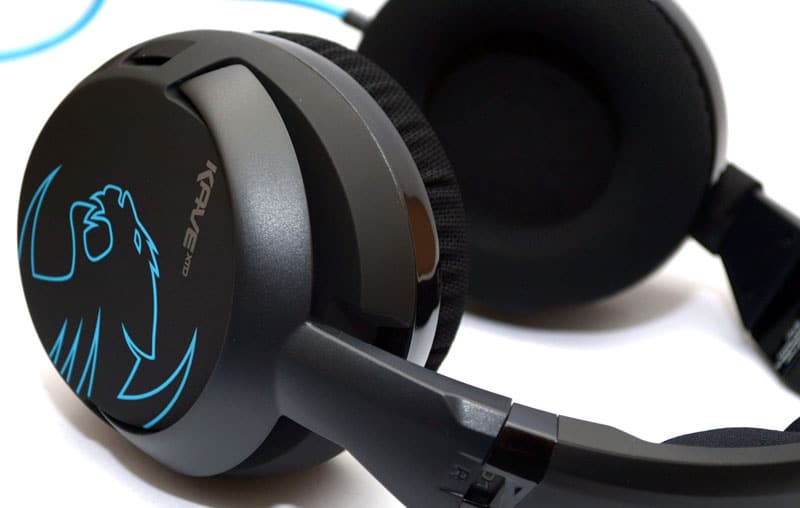 Finally, each side of the headband can be adjusted to suit your head size and there is a number guide to help you ensure each side is the same length.