Roccat Kone AIMO Gaming Mouse Available Now
---
---
---
Ron Perillo / 3 years ago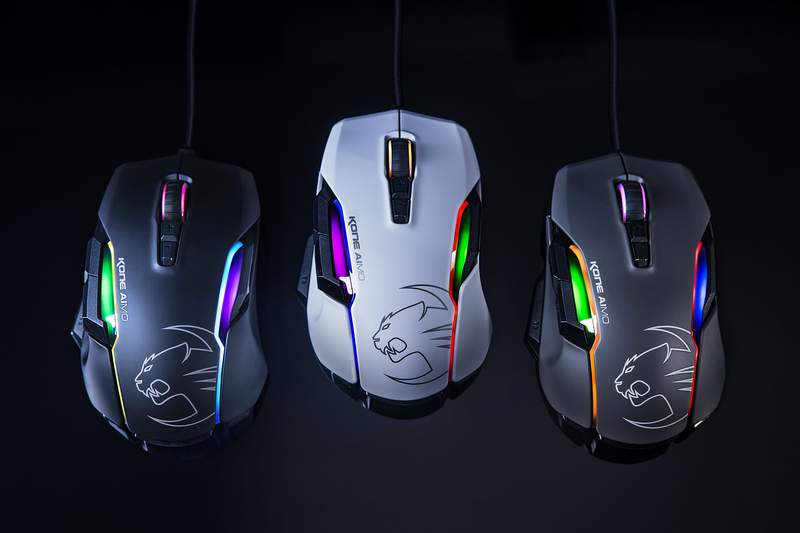 Roccat studios is announcing the availability of their latest Kone AIMO gaming mouse in the UK. This latest release celebrates the 10th year anniversary since the original Rocat Kone's release. In fact, it is one of the first peripherals in the market to have RGB LEDs. Now, almost every single mice in the market has that feature.
Roccat Kone AIMO Features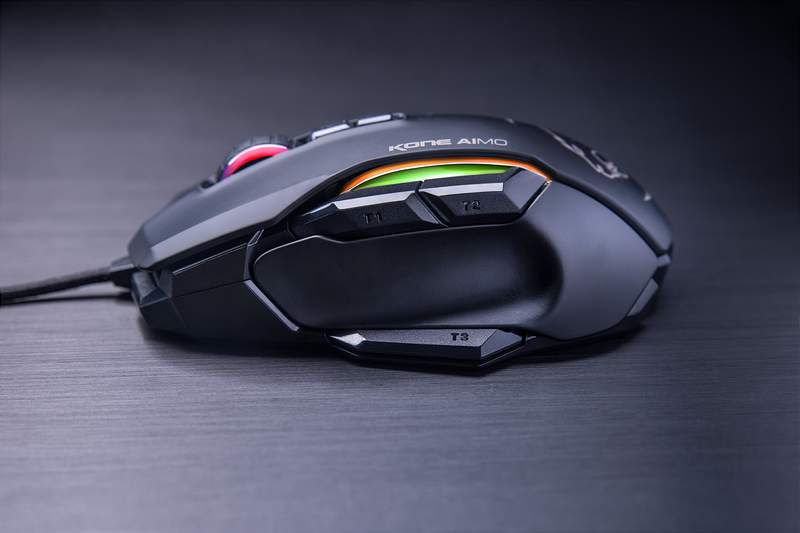 The new Kone AIMO has more than just RGB LED lighting. It debuts the new AIMO eco-system for Roccat's RGBA lighting engine. Just like the original Kone started a trend, the new Kone AIMO will be setting the tone for future Roccat peripherals.
In terms of performance, the Kone AIMO uses the company's owl-eye sensor, adjustable from 100 to 12,000 DPI in 100-DPI increments. However, it retains the familiar Kone mouse body shape, with minor refinements. The thumb area for example has two narrow buttons above the resting position and a third button underneath. Users can swiftly scale the DPI up or down from the DPI toggle button behind the wheel. Even the scroll-wheel is durable, using a 4D Titan wheel, with Omron long-life microswitches for the buttons. On the underside, five skates positioned on each corner and at the tail end ensure smooth movement with minimal drag.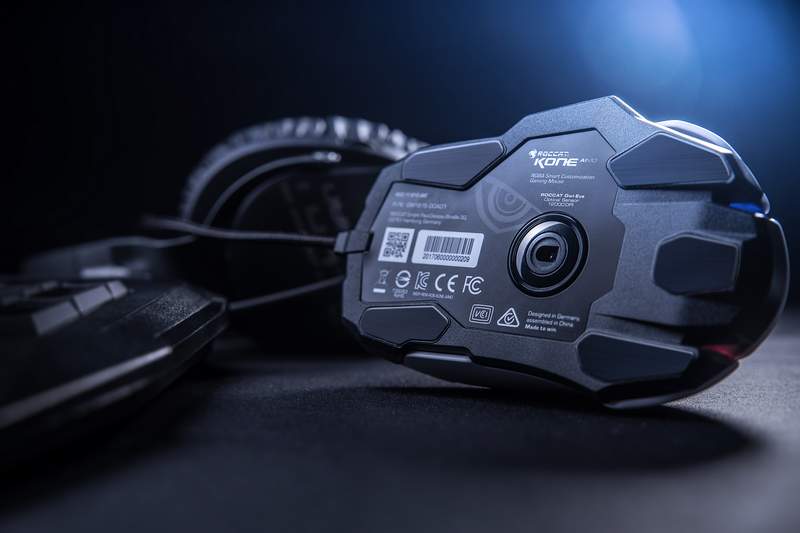 Pricing Information and Availability
The Kone AIMO is available now at all leading retailers and e-tailers. Priced at £69.99, the mouse is available in grey, white and black.