Roccat NOZ Headset Review – Lightweight Design – Big Sound
---
---
---
Peter Donnell / 2 years ago
Roccat Noz
The Roccat range is packed full of incredible products. I personally have used a mixture of their keyboards and mice for many years now. Given I have the pick of the litter when it comes to peripherals given my job, I'd say that's pretty high praise right there. Their headsets have won plenty of awards over the years too. However, the Noz really caught my attention. Not only is it very reasonably priced, but it also promises a big sound despite its small price and featherweight design. Well, I guess I'll be the judge of that today!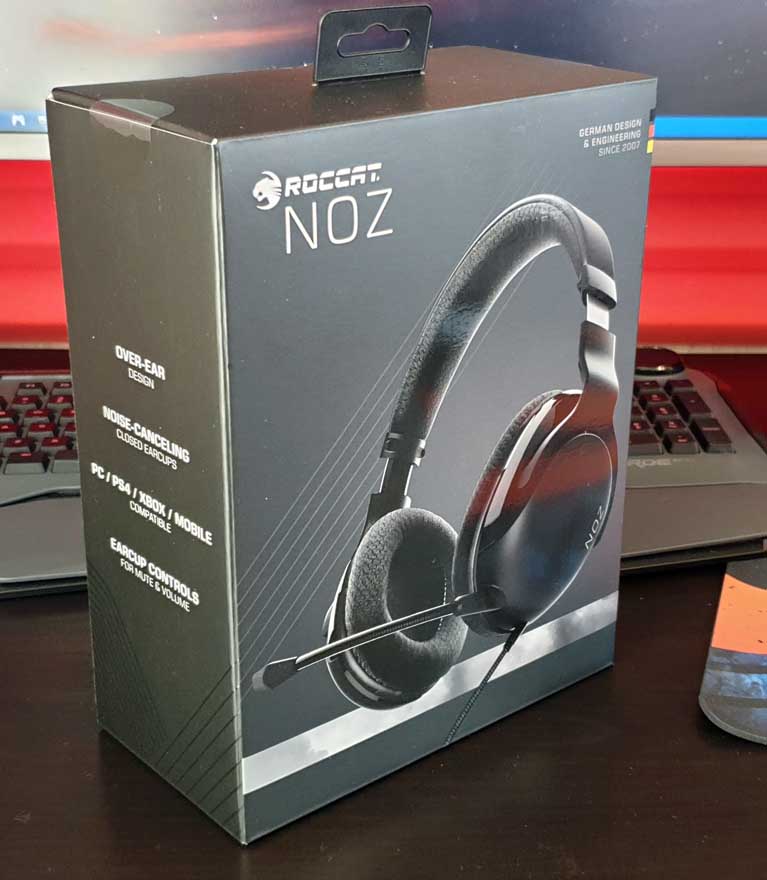 Lightweight
Clocking in at just 210 grams, it's very light. This is going to be a huge advantage for those long gaming sessions where you don't want to be burdened by some of the overblown bulky gaming headsets on the market today. With a set of powerful stereo drivers, plenty of padding, and that lightweight design, it's set up for success right out of the box.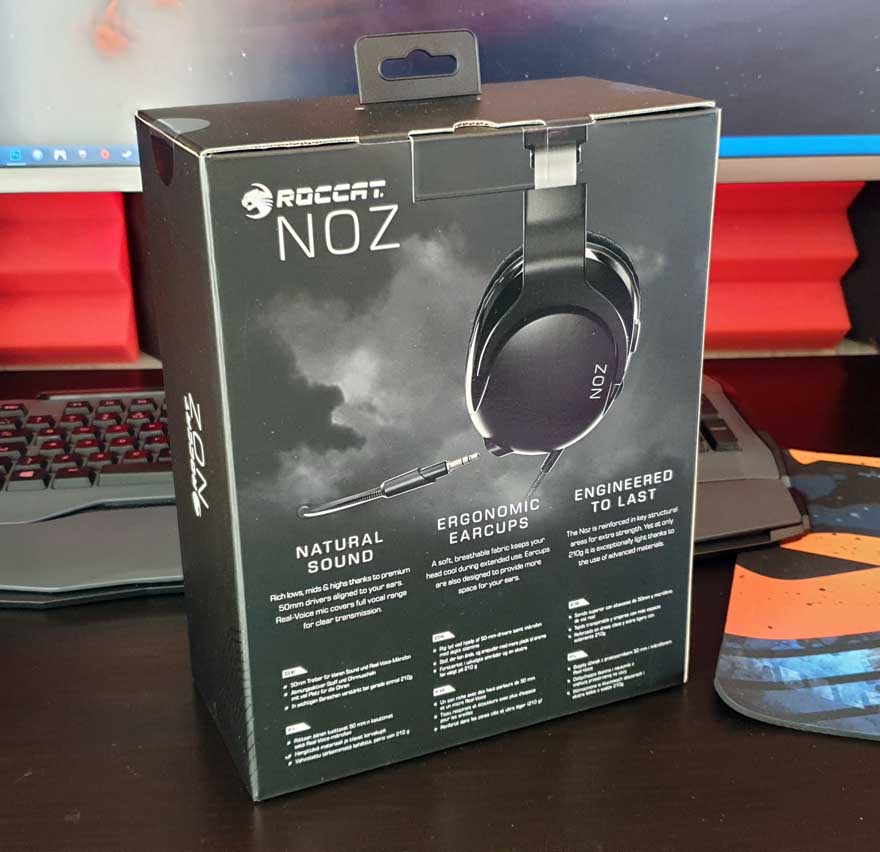 Features
Premium 50mm drivers deliver natural sound with crisp highs and deep bass
Ultra-light at only 210 grams yet robust and durable thanks to advanced materials
Detachable REAL-VOICE mic covers full vocal spectrum for authentic sound reproduction
Soft, breathable Earcup fabric keeps cool during use for maximum comfort
Earcups feature an ellipse shape that provides extra ear space, ensuring no pressure points
What Roccat Had to Say
"The Noz features rich, natural-sounding Stereo audio and superior comfort. At only 210 grams it is ultralight and boasts innovations such as a fabric that keeps cool during wear and earcups with extra space for better acoustics. Hear things as they're supposed to sound with stereo redefined. Top-of-the-line 50mm drivers deliver the perfect audio profile: crisp highs, rich mids and deep lows. A Real-Voice Mic covers the full vocal spectrum for authentic sound reproduction. A novel earcup design featuring an ellipse shape maximizes ear space for improved comfort and acoustics."
What's in the Box?
The headset is in there, so that's a good start, right? You'll find a lovely braided cable with a pair of 3.5mm jacks. One is for headphones the other for the microphone. However, if you want to use it on mobile devices or consoles, there's a handy 4-pole 3.5mm adaptor cable included too.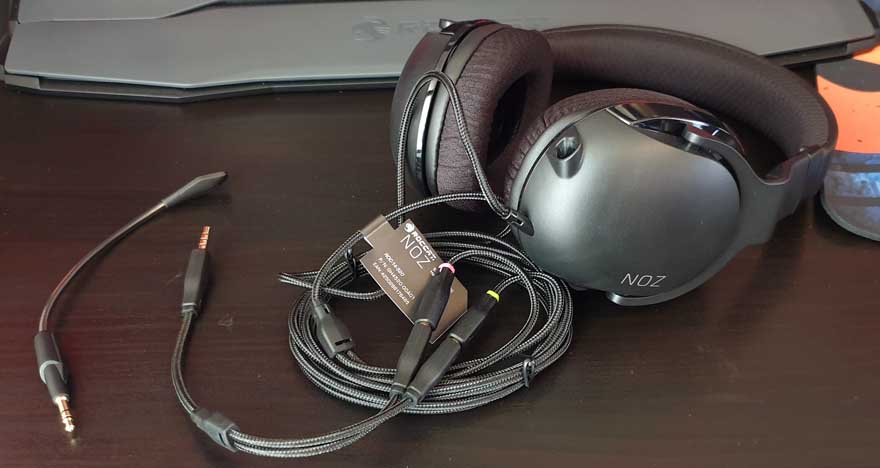 Them microphone is detachable, which is awesome for me, as I barely use mine. Just remember where you put it, or you'll lose it, as I often do.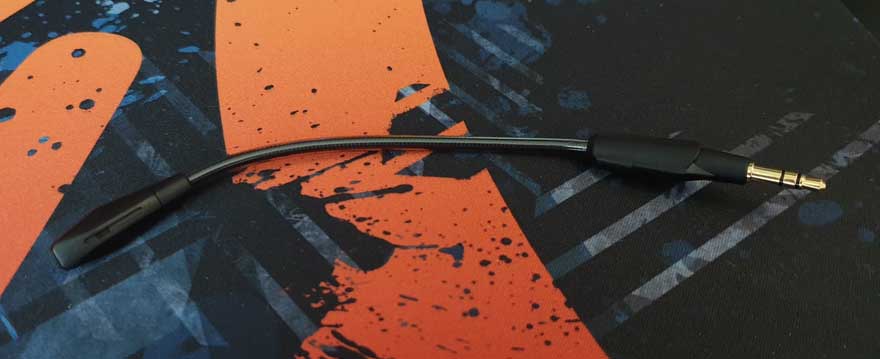 All of the cables are very high quality though. Much higher quality braiding than we often see at this price range. It's thicker and glossy, rather than the softer fabric coatings we see.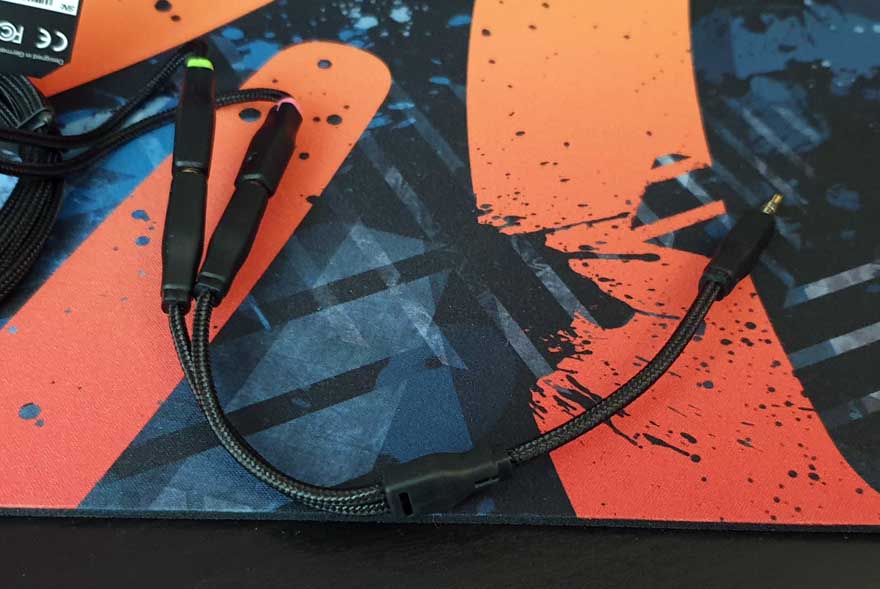 ———————–
A Closer Look and Performance
Straight away, we can see this is a gorgeous looking headset. Roccat has kept the styling super clean and simple. There's no glaring RGB lighting, no oversized logos, no giant decals at all. It doesn't have huge flairs on it or anything like that either. They're smooth and clean from every angle like they were designed in a wind tunnel. This I approve of, as I could wear these on the train, plane, or at the bus stop and look like I'm wearing actual headphones. Some gaming headsets look great at home, but moronic out in public, but that's not the case here.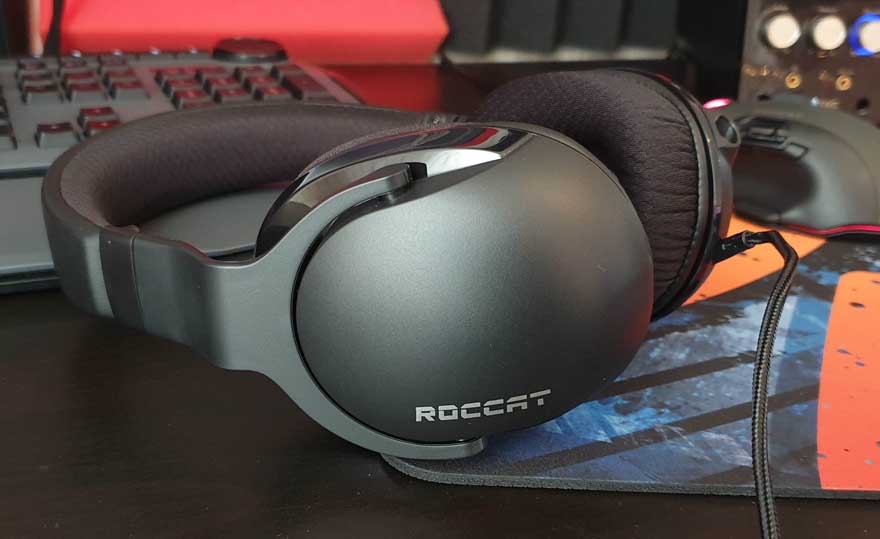 Adjustable Design
The Noz come with all the usual range of adjustments. For younger gamers, the minimum headset size is quite compact and should fit very easily.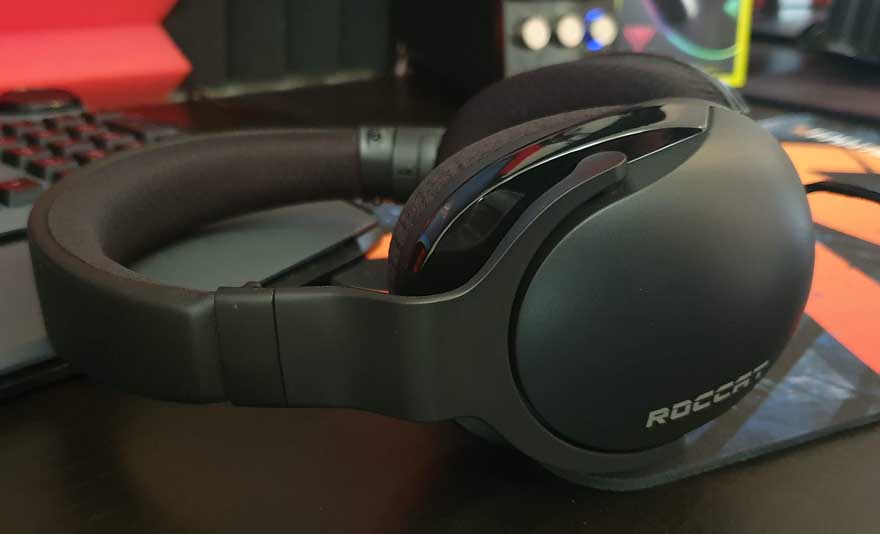 Most of the headsets I review barely fit my large head, which is a shame. Fortunately, Roccat has always been accommodating in this regard. Their extension range is much longer than most, and would even fit someone with a taller head than mine! The metal extension support is easily adjusted, but locks firmly in place too.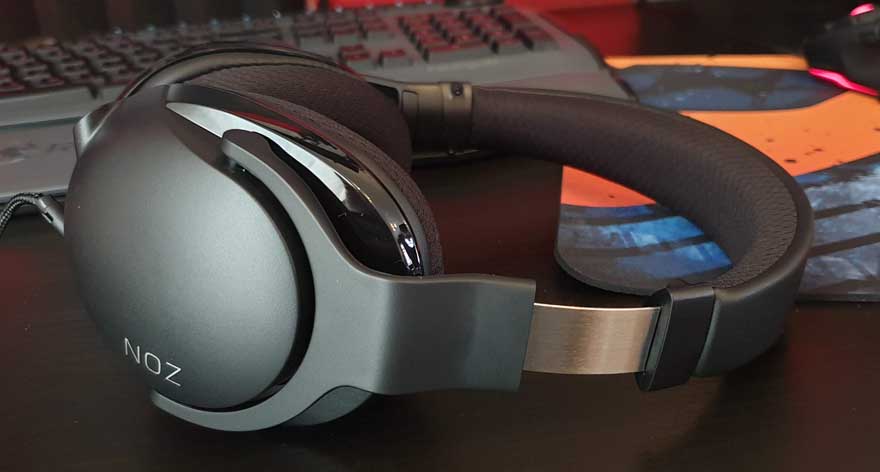 The ear cups have some pivot movement too them also. This means the ear cups should sit flush around your ear. I hate it when you don't get enough movement here, as either the top or bottom or the drivers will kick-out rather than create a good seal. Fortunately, this design evenly distributes what little weight the headset has.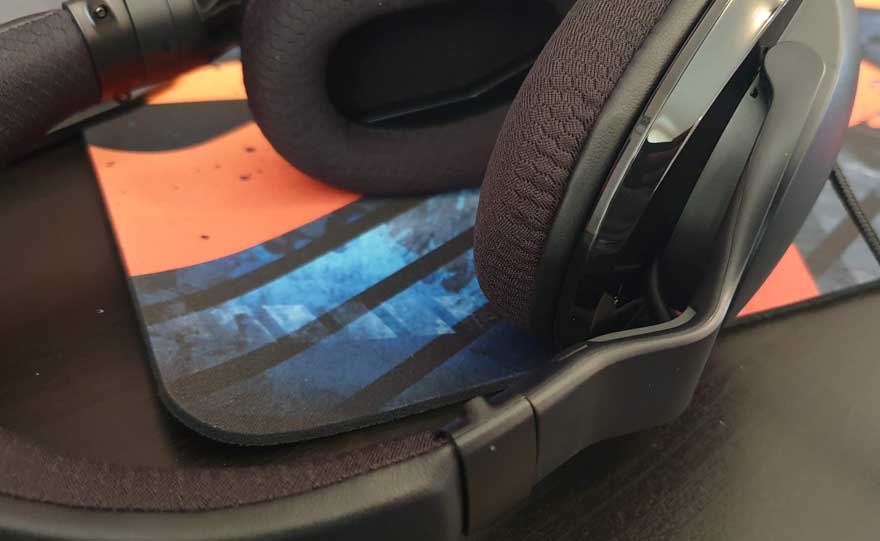 Weird Flex But OK
The durability of this headset is mind-bending. It weighs less than pretty much all of its rivals. So much so, that you would think it was really fragile. However, as with Roccat headsets of the past, it'll bend and flex extensively, then simply spring back to true. Even if you do drop it, the lightweight design means it hardly lands with a thud. It'll withstand plenty of abuse and just keep on rocking. Of course, I suggest you try to take better care of it anyway.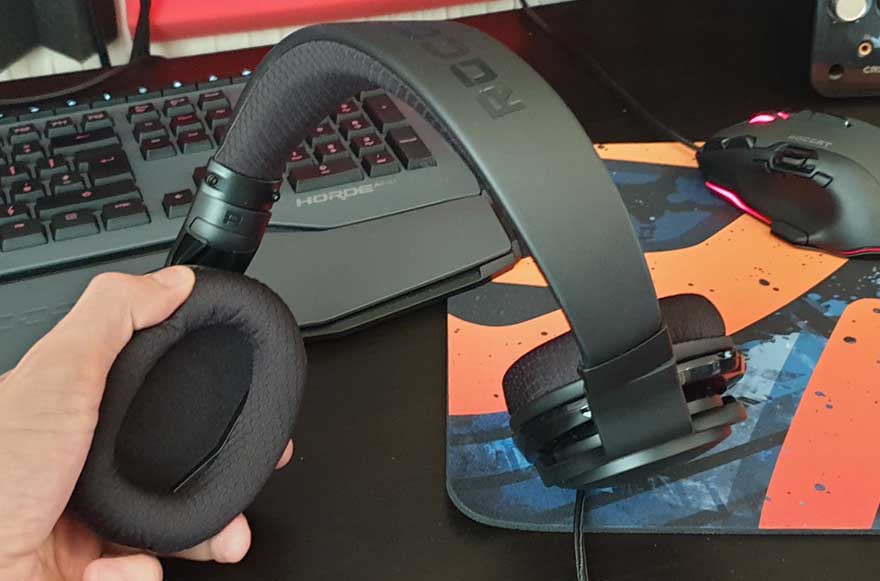 Padding
Lightweight it may be, but it still packs plenty of comfort for extra piece of mind. There's a thickly padded headband, as well as soft ear pads. They're covered with a soft and breathable fabric. This means you won't get the dreaded sweaty ear of leather ear pads. However, they don't provide as much passive noise-cancellation as leather ones would. However, if you desire comfort over all else, I'd choose these pads all day and night long.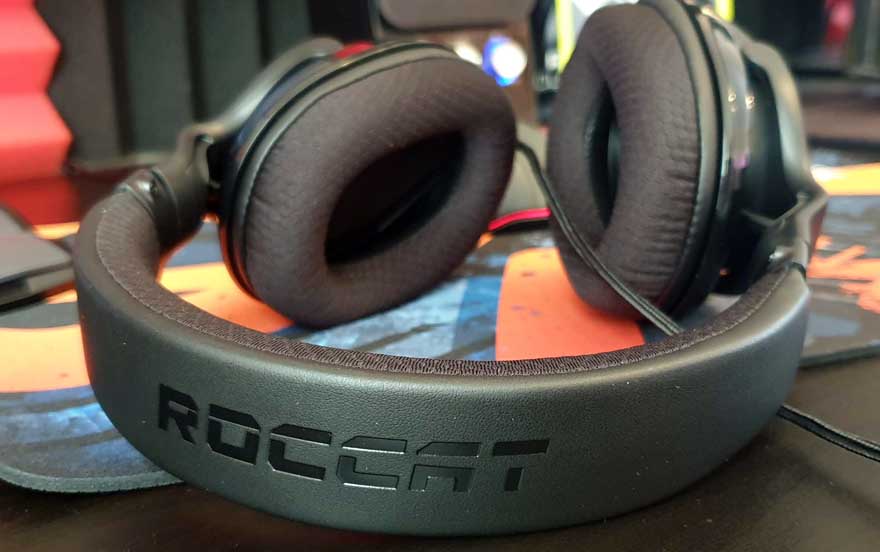 Ear Cups
Those smoothly finished ear cups don't tell much of a story. However, lurking inside them, you'll find 60 Ohm 10 – 20Khz 50mm drivers. They're closed back, as you can see, which does help lock in the sound a lot. Of course, the soft fabric padding doesn't make the headset sound-proof; so keep that in mind. On the left ear cup, you'll find a large hole, which is where you can mount the detachable microphone.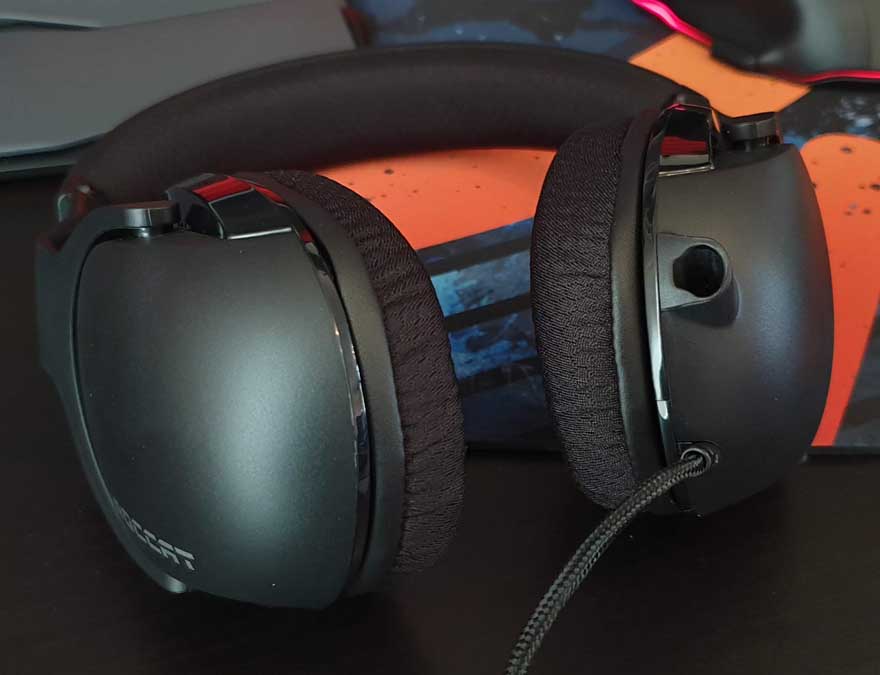 Taking Control
It's a simple 3.5mm jack headset, so the controls aren't particularly complex. You get a volume dial and a microphone mute switch, but that's about it. Of course, that's all you really need too!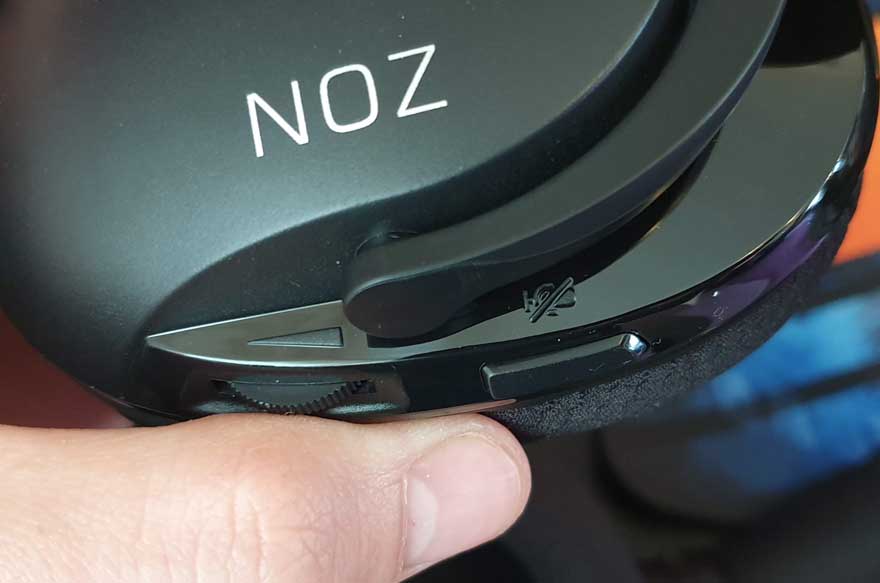 Powerful Sound
Don't let the lightweight design fool you. Those 50mm drivers are pretty cheeky. If anything, I'm more stunned at just how punchy and clean the sound is from such a lightweight design. There's a kick on the low end that you just wouldn't expect from something in this price range. Despite this, the mid-ranges are lovely and warm, and the treble rings as well as a dedicated set of tweeters. It's an impressive sound, and even come close to some of Roccat's more expensive models.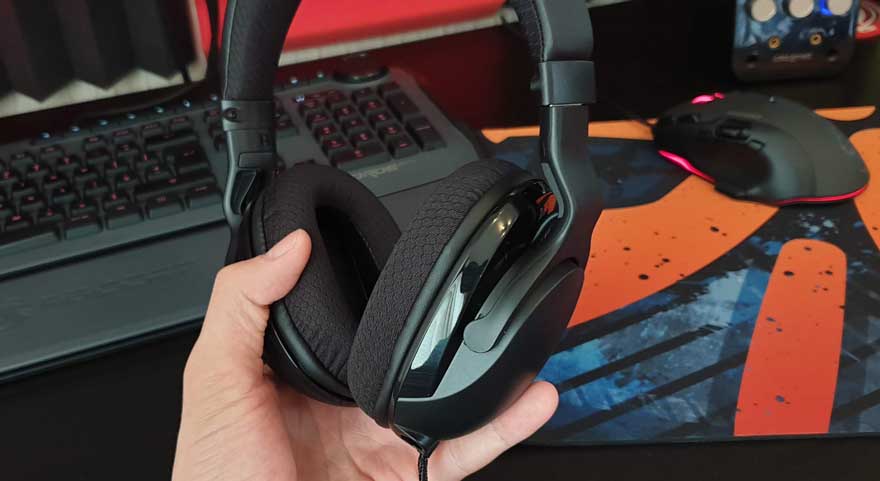 The close fit around the ear puts the drivers quite close to your ear, but not intrusively so. The end result is a tight and responsive sound that's ideal for everything from music to gaming. While they don't block all outside noise, they do block more than I thought. Plus, the volume they can output would soon drown out everything around you anyway. Max volume on this headset will take your freaking head off. So, as always, use that volume wheel with a little caution or it'll be "IP Headphone Users".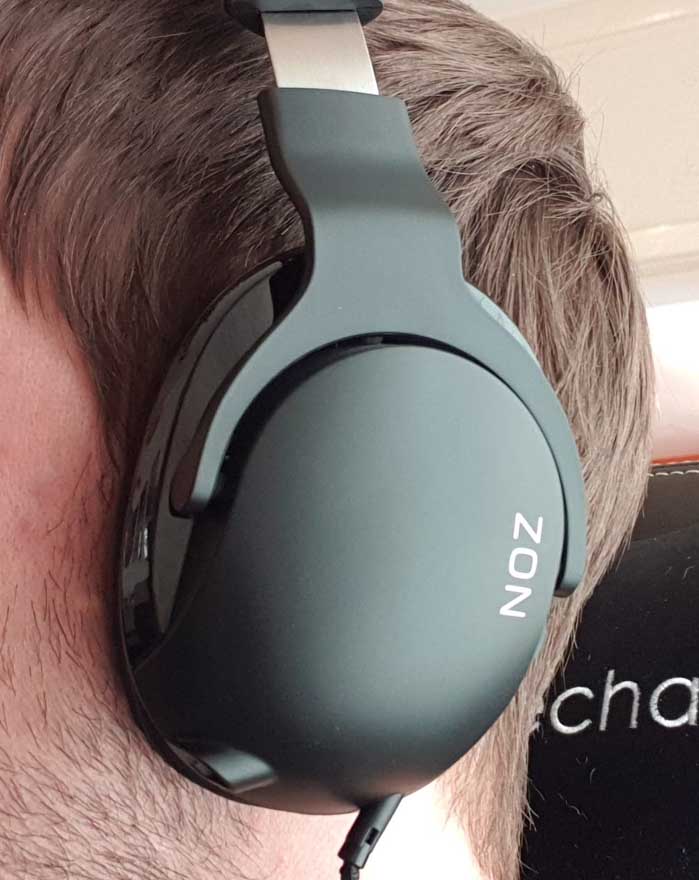 Loud and Clear
The microphone is the biggest surprise here. It's noticeably clearer than pretty much anything I've tested in this price range. The sound isn't too bass heavy, or too bright… I guess I could say, it's just right. Up next, I'll be reviewing porridge that's too hot, too cold, and hopefully one that's just right. The adjustable design works well too, so you're not just breathing like Darth Vader into it, you can get it exactly where you need it.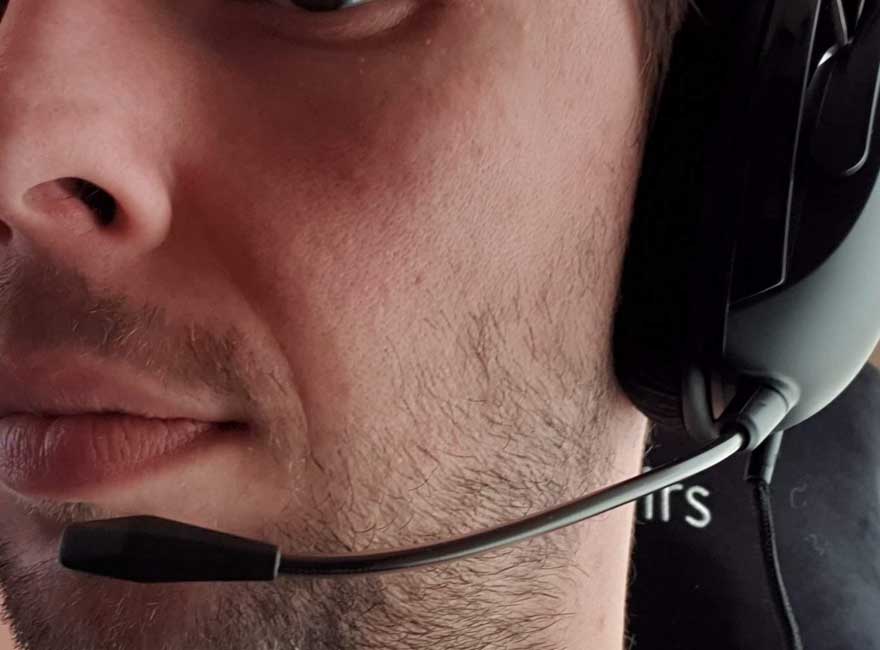 Directions unclear, microphone stuck in eye.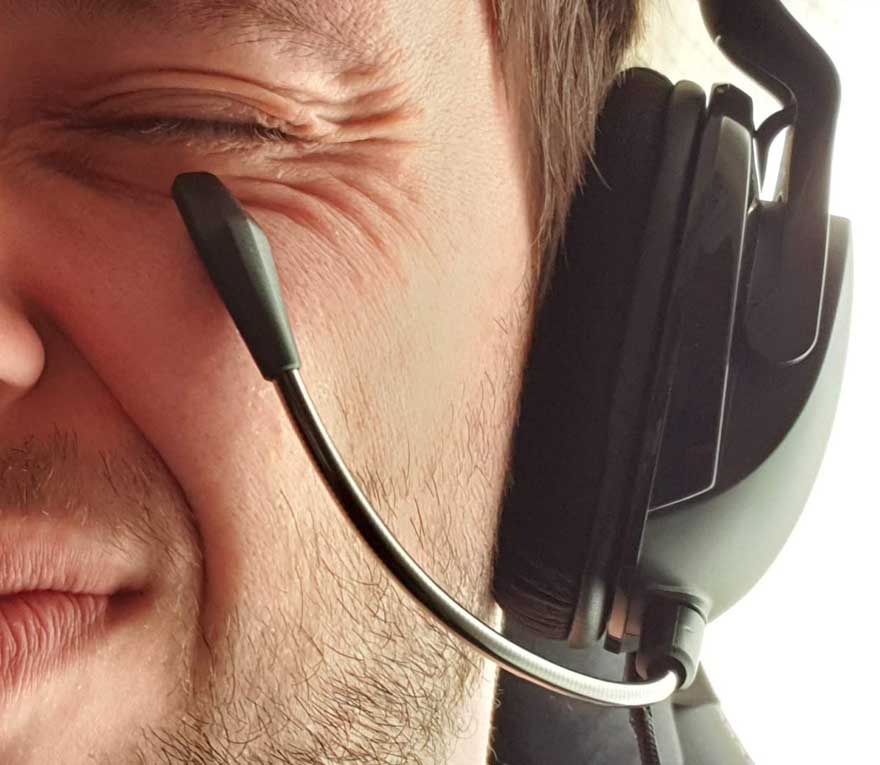 Ballance
The most impressive thing about this headset though, is everything. It's powerful drivers offer a great sound, without being over the top. The microphone is very clear and balanced. The end result is natural sound team-chat while you're gaming, as well as fantastic sound with plenty of detail that would suit everything from eSports to just chilling and playing Forza.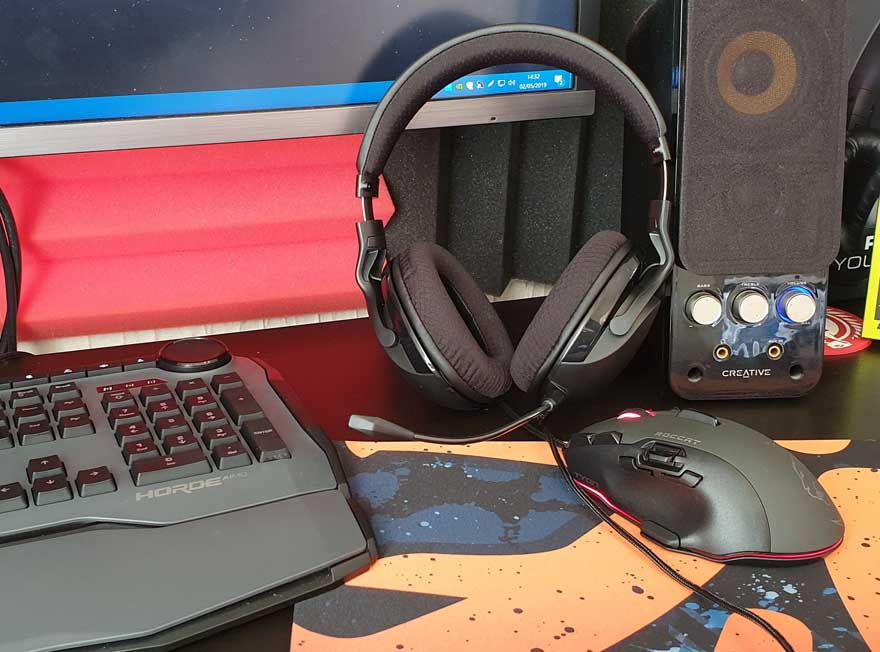 ———————–
How Much Does it Cost?
£120? Nah, £90? Nope, this wonderful headset is priced at just £60 in the UK or just $69.99 in the US. That's a damn bargain for such a fantastic looking, feeling, and sounding headset. It's priced a cheaper than the Cloud II from Hyper X, and it'll go head-to-head with that all day long. The Sennheiser GSP301 is a smidge cheaper, but IMO looks fugly compared to the Roccat. The only real contender would be the Arctis 3 from SteelSeries, but I think Roccat has the better microphone of the bunch, and it's also lighter.
Overview
Roccat has created a masterclass in headset design here. They could have gone bigger and in some ways better. However, they kept things clean and simple, and it has paid off. They could have put even more punchy drivers in but at the cost of adding weight. They could have added leather ear pads, which would make it heavier also. They could have added RGB, which would have made it look stupid. They didn't though, it's got just enough of what it needs and not a tiny bit more.
Durable
The end result is a headset that's super lightweight to wear. Yet it's not so thin and light that it can't take a beating. In fact, I bent the heck out of the headband, and it didn't bother it one bit. It's not how much material they used, but how they used it that pays off. They've managed to do this while keeping to a very affordable price range too, which only goes to make this even more appealing.
Comfort
The soft padding and lightweight design mean that you could almost forget you were wearing the headset. For those long gaming sessions, that's really going to pay off. Adding braided cables, a detachable microphone, on-headset controls, etc, all make it easy to live with too.
Should I Buy One?
A good headset should do everything well. The Roccat Noz sounds great for movies, music, gaming, team-chat, and anything else you throw at it. It's super comfortable, has a simple yet pleasing design, and works on anything with a 3.5mm jack. All that, and it's only £60, it's a done deal!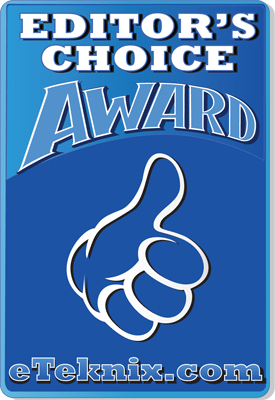 4K Video Review