Roccat Ryos MK FX Keyboard Review
---
---
---
Peter Donnell / 7 years ago
Introduction
---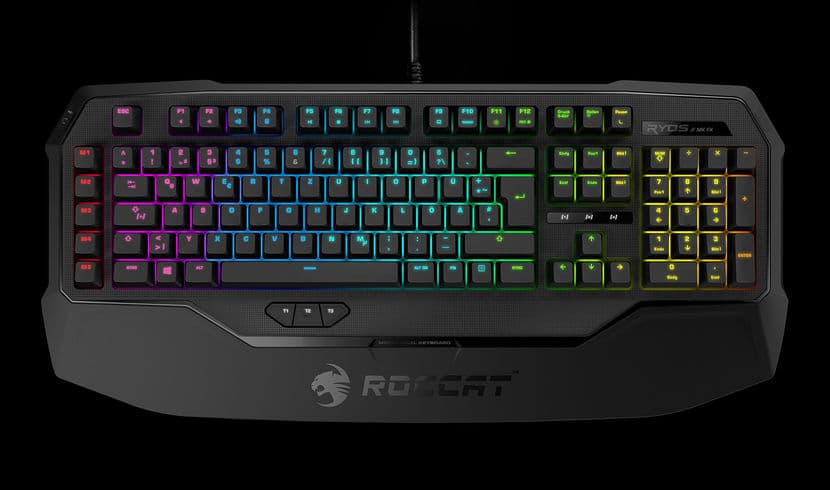 Roccat are back on eTeknix once again, this time with the latest and hopefully, their greatest keyboard they've ever produced! The new Roccat Ryos MK FX RGB Mechanical Keyboards takes everything we know and love about the already fantastic Ryos range, and gives it a glorious RGB switch upgrade, allowing Roccat to take their already impressive lighting engine to a whole new and far more colourful level.
"The Ryos MK FX offers fully customizable, ROCCAT®-enginereed Per-Key RGB illumination in two convenient modes: preset and custom. This means you can add awesome special effects in 16.8 million colors to your keystrokes, configure your keyboard to highlight your in-game and application key bindings, your modifier keys, your system controls as well as your macro sequences and cool-downs plus much, much more." – Roccat
Of course, aesthetically pleasing lighting effects are one thing, but the Ryos MK FX is no slouch in other departments and is easily one of the best-equipped keyboards on the market today. With full 16.8 million colour lighting, two 32-bit ARM Cortex processors with 2MB of flash memory ensuring lag-free processing of lighting, macros recording, Cherry MX switches, AlienFX, Roccat Talk, Easy-Shift, dedicated macro keys, thumbster keys, n-key rollover and more.
"Do you pick style or performance when you look for the perfect weapon to add to your gaming arsenal? Do it the ROCCAT way: pick both. Purpose built for hardcore gamers, the Ryos MK FX is the most advanced mechanical gaming keyboard on the market. Using all of ROCCAT's industry expertise and gaming experience, the Ryos MK FX boasts a feature set so comprehensive and a design so eye-watering you'll be leading the pack by miles – complete with 16.8 million color per-key RGB illumination." – Roccat
The packaging keeps in theme with all the other Roccat keyboards we've seen, but one noticeable difference is the extra aura of colour around the keyboard; very colourful!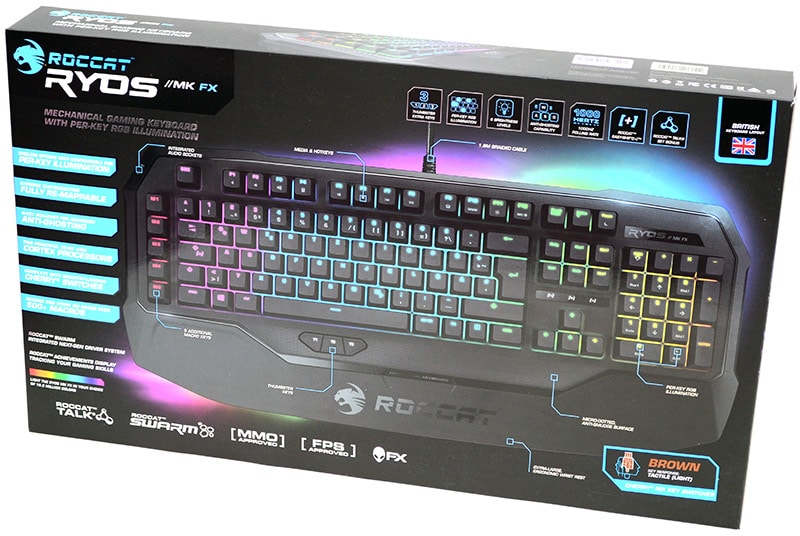 A few technical details around the box tell us that we've got MX Brown switches, the UK layout and some of the cool features of the board, but since we've already discussed these, let's move on and open up the box!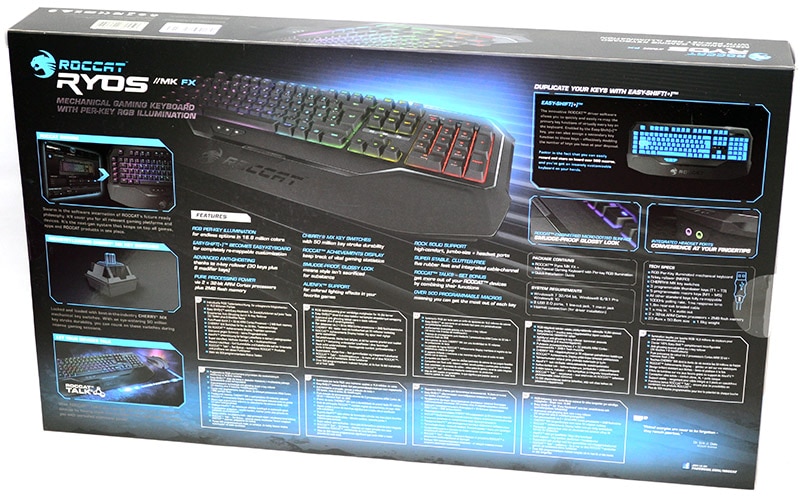 With the outer slip cover removed, you'll find a sturdy inner box with a Ryos logo.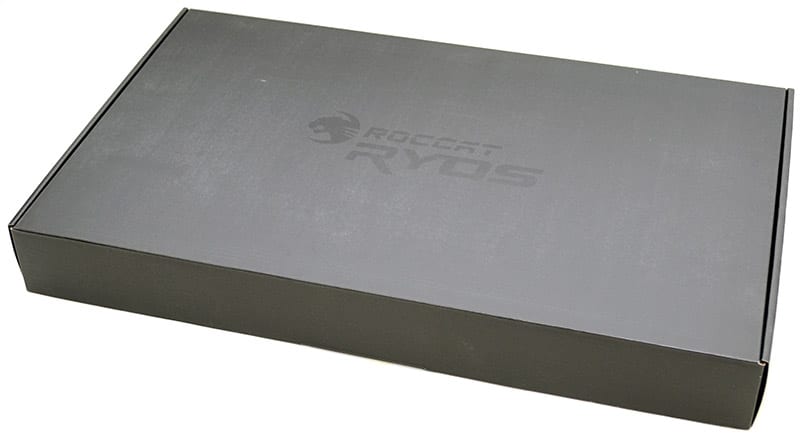 Inside that, the Ryos keyboard, protected with a lot of cardboard spacers to keep it safe, as well as a custom plastic top cover and some plastic strips to prevent scratches in transit.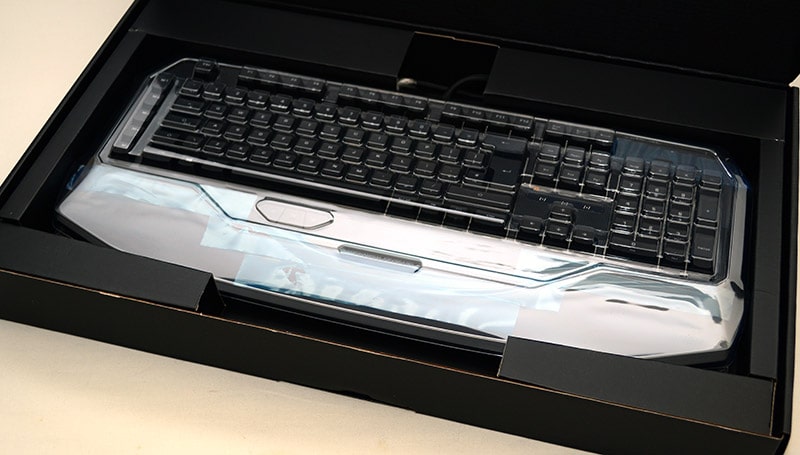 The keyboard comes hard-wired with a thick braided cable and has dual USB headers for extra power, as well as a pair of 3.5mm audio jacks for pass-through connectivity.