Roccat Sense Meteor Blue Mousepad Review
---
---
---
Peter Donnell / 9 years ago
Introduction
---

Today we're taking a quick look at the recently relaunched Roccat Sense mousepad. The mousepad was actually released back in 2008 and has proved a popular product for Roccat, so they've given it a new design and put it back on the market alongside their newly launch Roccat Kone Pure Optical gaming mouse. The reissue comes with a brand new Meteor Blue design, and all the original features that made it so popular are still intact.
Having the right surface can really make or break your gaming experience. Not only can the right surface improve your comfort during long gaming sessions, but having the right surface for your mouse can also improve your accuracy and it can change how well your mouse glides over the surface. All of which are important to get right, but also all are very subjective and different for each user, mouse, or in some cases each game.
Priced at around 20 Euros the Sense is on par with many similar options on the market and this re-release will no doubt please fans of the original who are eager to purchase again the surface after all these years. So let's get right to it and see what this surface has to offer.
The packaging is nicely designed and on par with what we usually see from Roccat. They've added two sample cuts of the material on the side of the box, one with the top surface and one with the grip base to give you a good indication of the texture.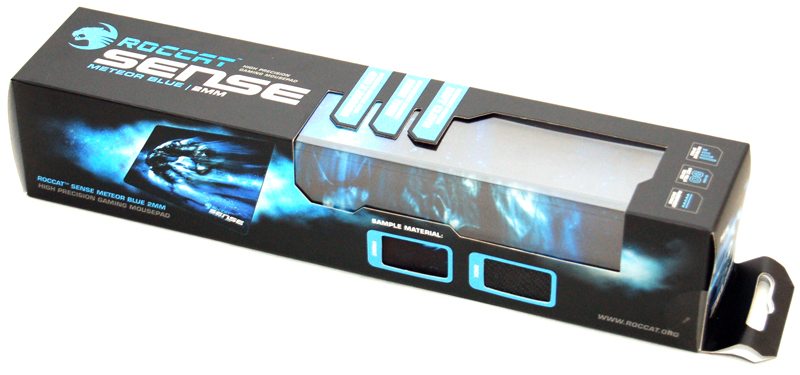 The side of the box says that it has been tested with a wide range of gaming mice from Razer, Roccat, SteelSeries and Microsoft and has been field-tested for gaming mice with resolutions of up to 16800 DPI.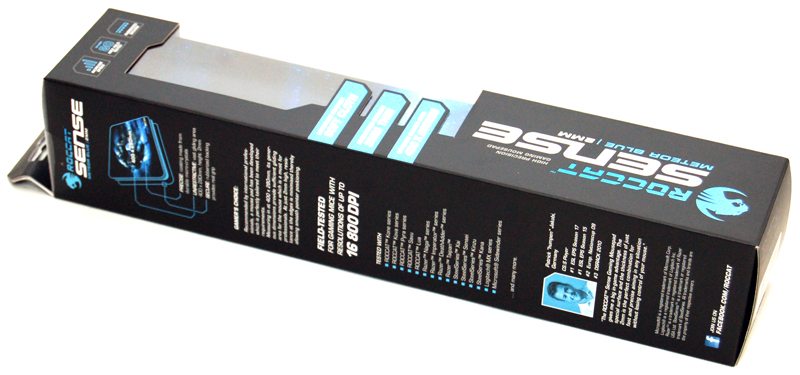 A Closer Look
---
The new design is pretty striking and a lot more colourful than we usually see from a gaming surface, it is also quite shiny and has a lightly textured vinyl feel to it. The micro-crystalline coating provides a low friction surface and this will be great for people who want more glide from their mouse. The surface area is 400 x 280 mm x 2mm and this will be more than enough for low DPI settings that require the extra manoeuvring space.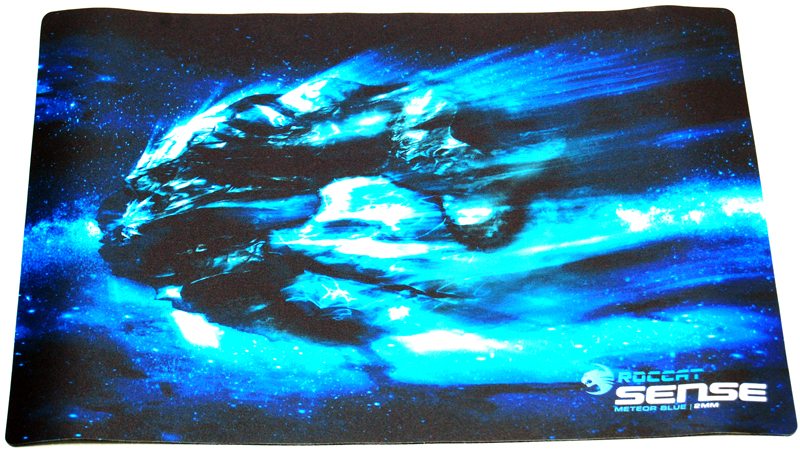 The edges aren't rolled and there may be a little curling here with months of heavy usage, but it does feel well put together so should hold up pretty well.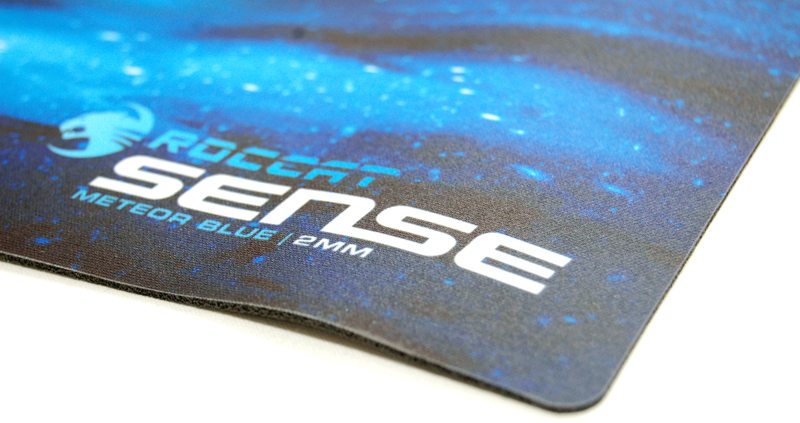 The grip texture is an almost sticky feeling rubber, this will not slide on a glass desk what so ever and will hold pretty firm on wood too.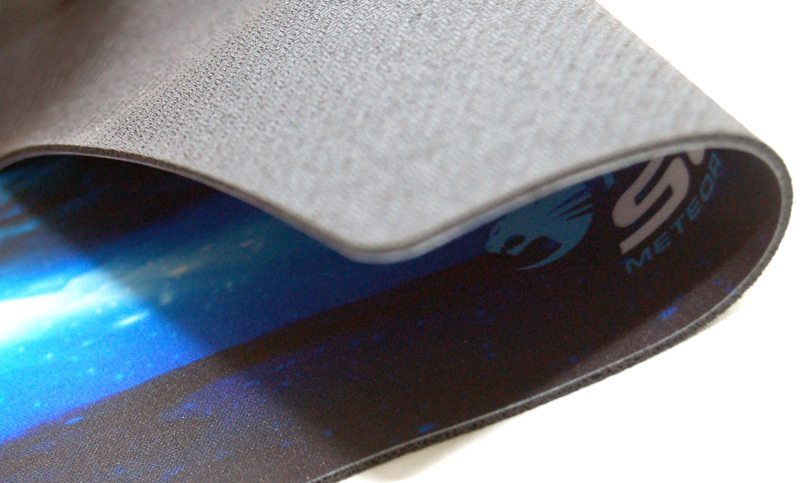 Performance
---
The glide is pretty slick and if you're used to cloth or softer surfaces then you'll certainly find this to be a lot faster and easier to move your mouse around on.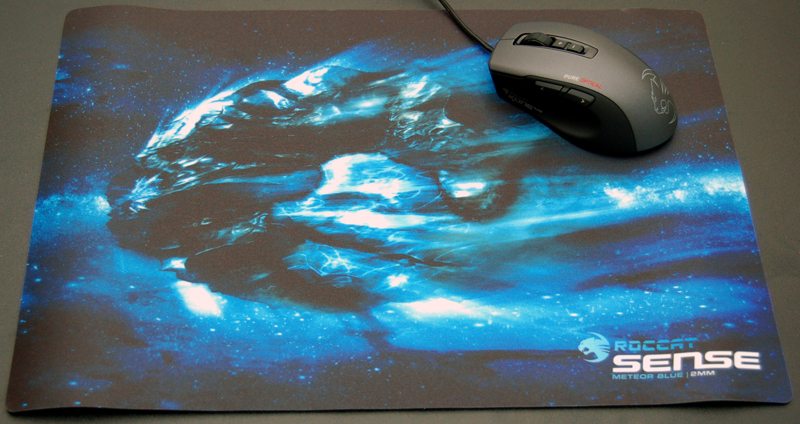 A few quick tests with laser and optical mice (Kone XTD, Kone Pure Optial, Razer DeathAdder and a cheap Trust mouse) threw up zero issues at a range of DPI settings and I have no doubt that it will be suitable for any kind of mouse on the market.
Overview
---
Overall I think this is a pretty cool surface to use, its glossy feel may not be to everyone's liking but the ease of movement was great for low DPI accuracy when playing Battlefield 3. It looks pretty cool with that shocking blue design, although I do admit it may be a little loud in terms of colour for some people's desktop.
The build quality feels great and the top coating will withstand a fair few scrapes and scratches without any sign of wear.
Most important aspect I found is that the new Roccat Kone Pure Optical didn't glide well on soft or cloth surfaces, this surface really balances that out nicely and its lower DPI optical sensor really benefited from the large surface area. If you're on the market for a fast and accurate tracking mouse mat then the Sense is well worth your attention.
Pros
Great glide
Nice design
Competitive price
Cons
Edges not rolled and could be easily damaged over time
"I really like this surface, it stays firmly in place, looks fantastic and performs as well as Roccat promised it would, and it makes the perfect companion for the Kone Pure Optical"