ROCCAT Launches White Elo 7.1 Air Wireless PC Gaming Headset
---
---
---
Peter Donnell / 1 year ago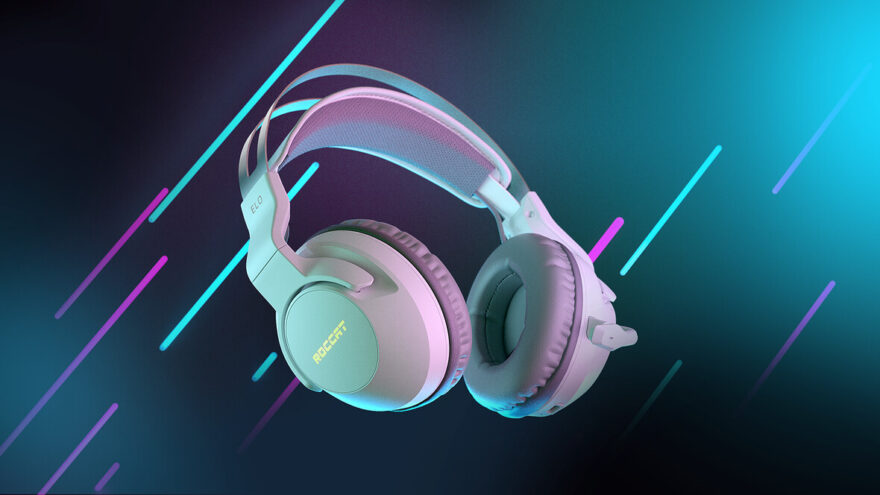 At the end of last year, I reviewed the lovely ELO 7.1 AIR Headset, and it's proven to be a big hit for them! Now, ROCCAT has just launched a new colour option for its Elo 7.1 Air wireless PC gaming headset. The Elo 7.1 Air is now available in a stand-out white colour! This is the wireless version too, while I reviewed the wired model (check it out here).
It was already a gorgeous looking headset. But now, it's visually stunning with the headset's alluring AIMO RGB lighting and that lovely white finish. The black Elo 7.1 Air that originally debuted with the wired Elo 7.1 USB and Elo X Stereo, are also still available.
White Elo 7.1 Air Wireless
The Elo Series headsets perfectly blend ROCCAT's award-winning design and innovation with Turtle Beach's unrivalled gaming audio expertise and exclusive audio technologies. Elo 7.1 Air is the premium wireless model in the series and at $99.99 MSRP, it's pretty fantastic value for money too!
What Roccat Had to Say
"The Elo 7.1 Air white looks so good that you immediately notice when somebody is wearing it, and the AIMO lighting makes it even more attractive," said Rene Korte, ROCCAT Founder and General Manager for PC Products at Turtle Beach. "Now there are even more colour options for fans looking to complete their ROCCAT desktop setup. Use the Elo headset along with our Vulcan keyboards and just-launched Kone Pro mice, and there is no better-performing or looking desktop ecosystem."
ROCCAT's Elo 7.1 Air is the top-end wireless model of the Elo Series PC gaming headsets. Featuring 50 mm drivers and adds Turtle Beach's patented Superhuman Hearing sound setting for a distinct competitive advantage. Remember Roccat is now basically the flagship PC division of Turtle Beach, and that's no bad thing, as they've both made some amazing headsets in recent years!
Superhuman Hearing boosts low-level game audio like approaching enemy footsteps. The Elo 7.1 Air uses ROCCAT's Stellar Wireless technology for a dependable wireless connection as well as a long-lasting battery life that averages 24-hours of use. Additionally, it features ROCCAT's AIMO intelligent RGB lighting and Variable Mic Monitoring to help reduce shouting. The Elo 7.1 Air also offers gamers premium comfort-focused features such as plush memory foam cushions and a self-adjusting, floating metal headband for a durable and weightless fit.