From A Router To The Cloud: How Gaming Companies Manage Online Bandwidth
---
---
---
Peter Donnell / 7 years ago
The development in online streaming and multiplayer gaming has progressed rapidly in the past few years which is great for gamers but has also meant that the hardware and software used to power these new advances has had to progress fast as well. Superfast broadband and suped-up fibre optic speeds have helped more and more people connect effortlessly with each other, and it is the providers who have felt the pressure in having to bump up their offered services to ensure that their customers get the very best from their seamless streaming capabilities.
The rising popularity in massively multiplayer online role-playing games (MMORPG) has meant that players can connect to millions of online players from around the world and spend hours and hours playing until their hearts' content. This of course means that there is a terrific strain on the broadband and if the rest of the family wants to hop on the web and do their own thing, they may have a few issues if you aren't hooked up to a suitably speedy broadband service.
From the likes of StarCraft, to World of Warcraft, to online card rooms – which have millions of players every day – brands have to invest heavily to ensure that they can accommodate and function with such large volumes of players.
Coping With Volume
At PokerStars, a site which has over 50 million members, platforms are heavily invested in to deal with the large surges of players. With over 700 hands dealt every second, and potentially almost half a million people seated at a time, bandwidth congestion could be a major issue. Yet, at the PokerStars Data center, that issue is resolved with an incredible infrastructure that is similar to the likes of those in place by Google, Microsoft, and Amazon.
It's almost like building an internet on top of an internet, with a sea of servers at their HQ in the Isle of Man keeping gameplay up to speed as well as avoiding the possibilities of a loss of connection whether it be via mobile or desktop.
And loss is of major importance to them – or more, avoiding that. Alongside the servers to keep players connected and playing fluidly, the brand also has plenty of storage which saves every hand played on the real money tables.
Although it isn't just online casinos that have hugely advanced systems in place to keep gameplay free-flowing, and users happy and communicating with each other in their multi-player communities.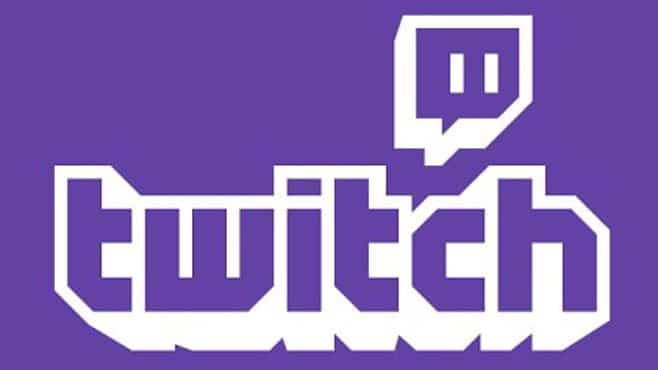 Gaming providers have to take the brunt of the millions of online gamers looking to piggy-back off their servers in order to play and compete in the colossal online arenas of MMORPG. And let's not forget game streaming services provided by the likes of Twitch.tv and Steam Broadcasting which are becoming very popular amongst the gaming community. Twitch's service in particular allows the live streaming of lots of gaming-related content including live coverage from some of the biggest esports tournaments taking place around the world. Twitch users can broadcast their own channels of gaming session, playthroughs, speedruns and more. Steam is now doing much the same and already has over 100 million users. So with all this major usage and live streaming, the impact on these providers' servers will surely be immense. But that is the power and the brilliance of cloud gaming.
Cloud gaming allows you to play high-quality games anywhere you have an Internet or WiFi connection. Once you have the connection, you can tap in to it with most modern devices effortlessly. Much like your music or podcast collection, you can access various games, new or saved, directly from the cloud's library and play or continue your gameplay from whichever device you wish. What also makes this a popular choice for a lot of gamers is the memory they save on their tablet, smartphone or hard drive. There are no downloads, no installs and no need to constantly update games and your system with upgrades and patches.
This can save all its players a significant amount of memory and drive space, something that is usually packed to the brim with other apps and memory sucking data, leaving players struggling for space to squeeze in another game or two. There is no hardware needed and there is no overly complicated set-up involved for you to get going. You just login and away you go. Now what gamer in the world won't find that an attractive prospect?
A Little Closer To Home
Of course however, it's important that a gamer has their own connection sorted too.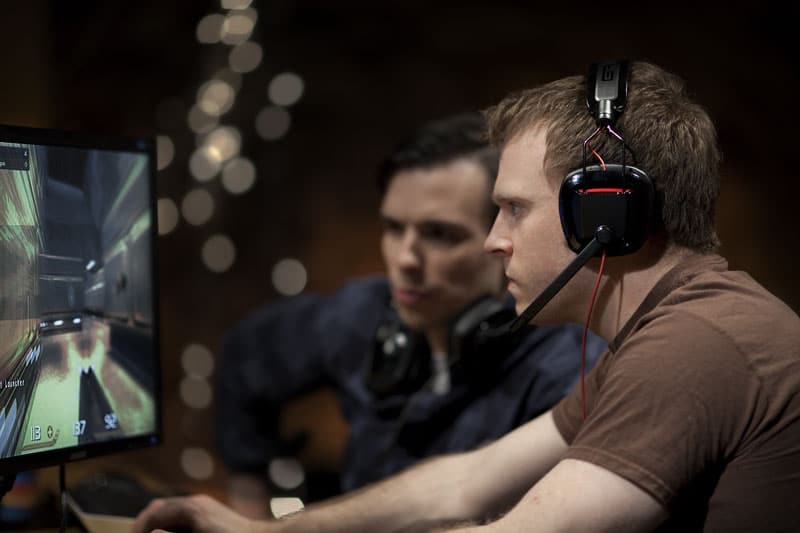 For avid gamers, the last thing you want is a monthly cap on the amount of bandwidth you use. There are providers out there that have fixed restrictions on the bandwidth they offer. A certain amount would be capped and then billed on top of your normal monthly rate if you happen to go over. Some providers even go as far to limit traffic at certain times of the day and then offer unlimited broadband at others. These caps and unnecessary restrictions are certainly not ideal, especially if you're in the middle of an intensive game of World of Warcraft or Call of Duty.
Typically there will always be particular periods of the day and of the week that are noticeably more traffic heavy than others. We often find a slight dip in broadband speeds at our offices when the schools empty out and most people return home after work. Characteristically, most people would be heading on to the internet on their computers or handheld devices in their downtime after a hard day's work or during the weekends.
But periods such as Christmas will have another major impact, particularly for the online gaming industry. Christmas day and the week that follows is a particularly popular time for gamers to spend online. Most people have time off work during this period, not to mention it is the peak period for brand new and exciting games being gifted to each other – so it is the perfect time to try them out.
But with the likes of PokerStars having their 'internet on top of the internet', it creates fewer issues, whilst when it comes to World of Warcraft, they have a host of different realms which you can play, taking into account the population in there at the moment, whether there is a queue, and also the main language in there.
It's a clever way to run what could otherwise be slow and lethargic gameplay. By including different rooms and realms, as well as investing millions to ensure that users get the best experience, coupled with a good connection at home from router to the cloud, we are enjoying the quickest and smoothest gameplay we've ever had.
Big brands will continue to push boundaries as demand for gaming soars. We want higher quality, high definition titles, and with that CPUs and higher bandwidths are required. Brands with their hundreds and hundreds of servers are constantly improving to make this happen; it's just whether we can get our own broadband connections up-to-date enough to keep up.