RTX 4090 PC Case Compatibility Guide
---
---
---
Peter Donnell / 1 month ago
I've seen a few folks on YouTube and reddit who have their hands on an Nvidia RTX 4090 graphics card and are shocked to find out the damn thing doesn't fit in their PC case. Such as the one below, where an Aorus Master card doesn't fit in the 0-11 Dynamic from Lian Li. Well, not unless you mount it vertically! However, this got me thinking, if these cards are so bloody big, how many cases out there are there that do support this case?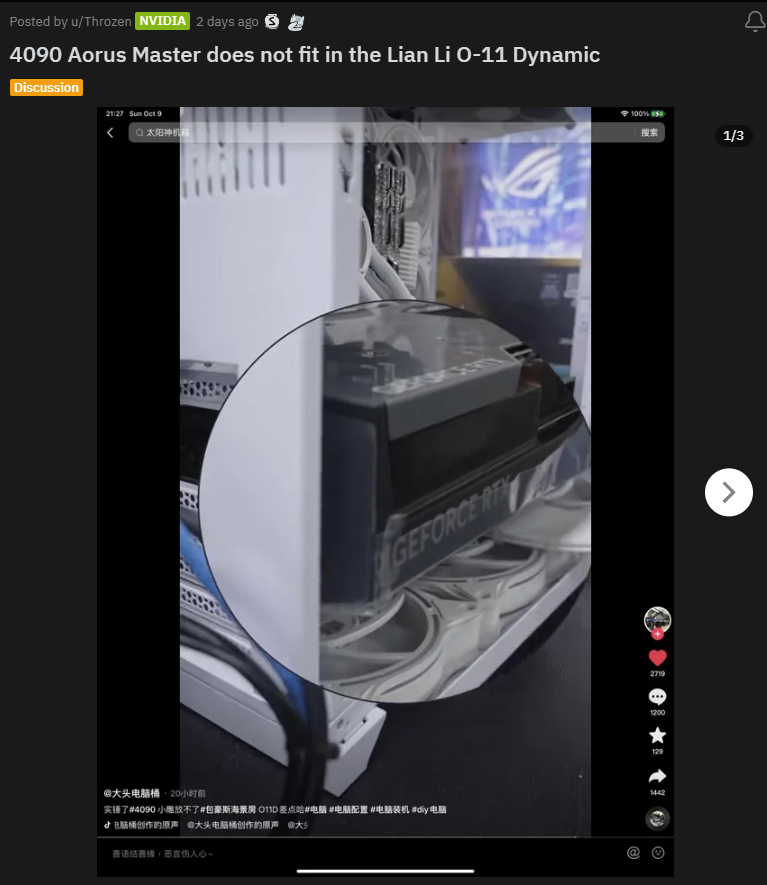 Important, Please Read!
Now, admittedly, I don't have all these cases to hand. I emailed a bunch of companies, and they all have their own way of capturing these metrics. Some brands will have cards and cases and will have tested, some will whip out a ruler and guess, and others will be going off 3rd hand information. Even then, they may disclose if a fan has to be removed from the case, or not, and they may not detail if the hard will only go in horizontally or on an included vertical bracket.
If that's not complicated enough, I'm certain the information provided covers the RTX 4090 Founders Edition, but some brands have also given me information about custom cards too! Unfortunately, there's bugger all I can do about the erratic nature of this at the moment, but at least with me asking, I can compile what information I do have that otherwise may not be clearer to all consumers. Hopefully, this will help steer you in the right direction if you're planning on getting an RTX 4090, and/or a new PC case.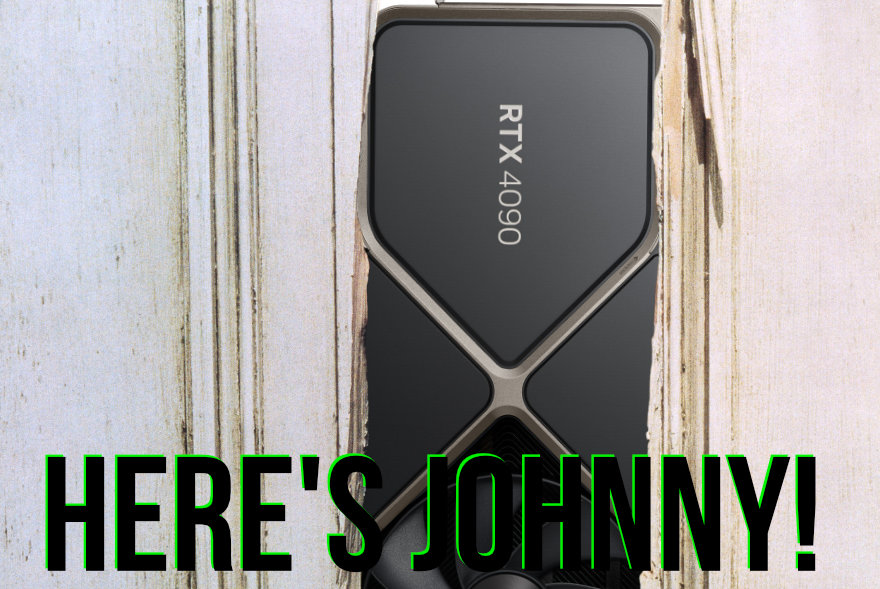 Brands Featured
Antec
be quiet!
Corsair
Cooler Master

InWin

NZXT
Raijintek
Thermaltake
Nvidia RTX 4090 Sizes (mm)
It's extremely important to notice the significant size differences at play here. The Founders Edition is only 304mm long, meaning the biggest cards, such as those from ASUS and Gigabyte are a whopping 54.5mm longer still, and they'll be wider and/or thicker too… Crikey!
ASUS STRIX 4090 – 357.6mm
ASUS TUF RTX 4090 – 348.2mm
MSI RTX 4090 GAMING X TRIO – 337mm
MSI RTX 4090 SUPRIM X – 336mm
GIGABYTE AORUS RTX 4090 MASTER – 358.5mm
GIGABYTE RTX 4090 GAMING OC – 358.5mm
GIGABYTE RTX 4090 WINDFORCE – 331mm
ZOTAC GAMING RTX 4090 AMP Extreme AIRO – 355.5mm
ZOTAC GAMING RTX 4090 Trinity OC – 356.1mm
NVIDIA RTX 4090 FE – 304mm