Rumour: Windows 8.1 To Have Fingerprint Passwords
---
---
---
Ryan Martin / 9 years ago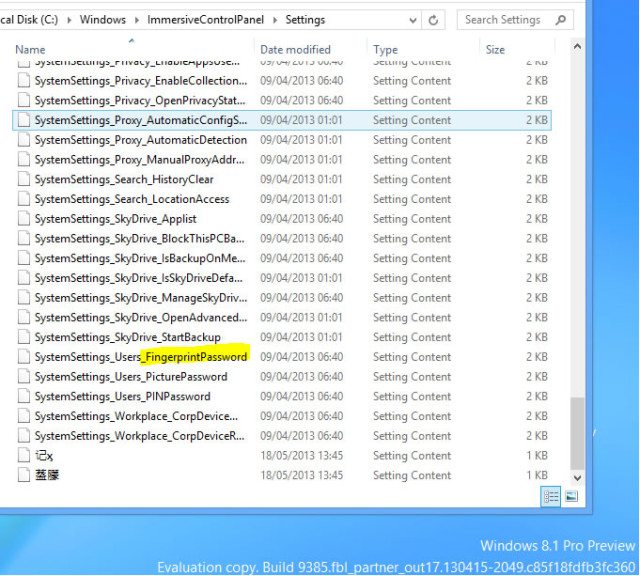 According to the leaked screenshot which you can see above, it is reported that Windows 8.1 will bring an option to have a fingerprint as a password. This would allow a lot more flexibility and convenience with the security of your Windows 8.1 device.
The evidence isn't really "new" and comes from build 9385 that was released well over a month ago, but the feature can clearly be seen dormant in the system settings on the Windows 8.1 OS.
The fingerprint password security tool isn't currently working and it is possible that it may never make it to the final build of Windows 8.1 but we can only wait and see what happens.
Microsoft will release the first public preview of Windows 8.1 on June 26th and the final retail version is expected in the August-October time frame.
What are your thoughts on the potential for a fingerprint password in Windows 8.1? A Good idea? Or are you worried that it might be abused?