Rumours Suggest iPod Refresh Coming Next Week
---
---
---
John Williamson / 8 years ago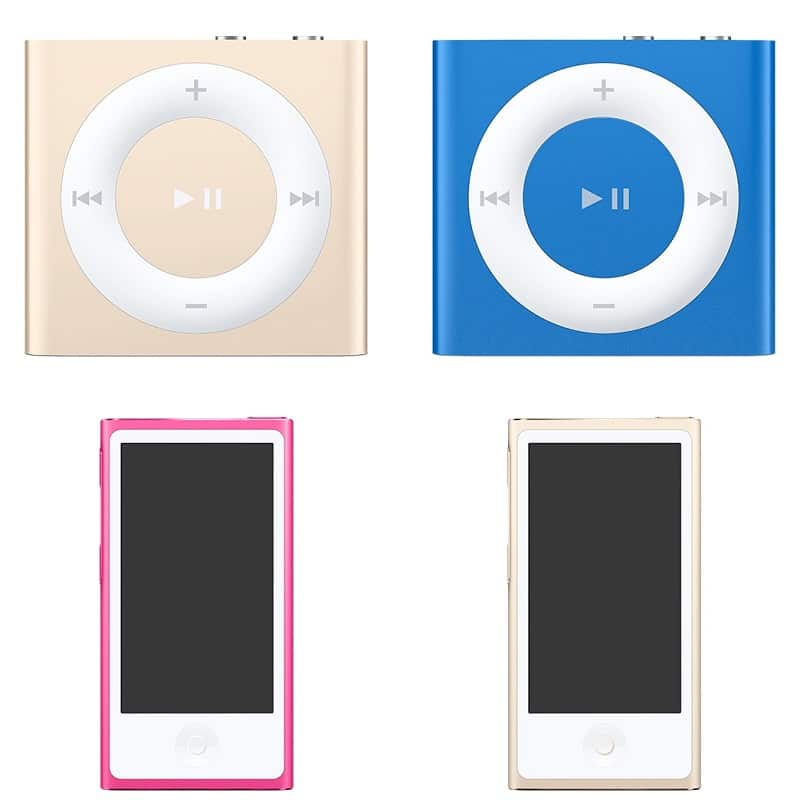 Apple are planning to revitalize their traditional iPod range according to a report from French media outlet, iGen. Sources close to the website claim the iPod Touch will receive a technical makeover and transition to a 64-bit architecture. It's still unknown which processor Apple will adopt but the most likely culprit is the iPhone 5's A7 chip. Additionally, the iPod Touch alongside the Nano and Shuffle are set to receive a batch of new colours including pink, gold, and dark blue.
At the moment, this is all pure speculation and the 14th July date is based on code embedded in the latest iTunes 12.2 software. Considering Apple is perusing their own music service and attempting to dethrone Spotify, it makes sense to return to their musical roots. However, it is quite surprising as Apple's focus has been on integrating various services and applications into a higher priced unit. The majority of consumers use their mobile phone for music listening purposes and the need to carry another device around seems rather outdated.
As with any Apple product, I expect the pricing to remain virtually identical to current offerings. Perhaps Apple are thinking about developing a portable music streaming device which relies on 3G connectivity. The problem with that idea is the lack of constant networking unless you pay for a premium data package.
Do you feel the iPod is still useful in 2015?
Thank you AppleInsider for providing us with this information.