Russia Posts Video Game Footage as 'Evidence' of US/ISIS Coalition
---
---
---
Mike Sanders / 5 years ago
Russian Intelligence Questioned After Posting 'Evidence' of US/ISIS Link Turns Out to be Video Game Footage
Our relations with Russia has been on a slow decline over the last 10 years. Things, however, have just sunk to a new low.
In an effort to prove that the US is working with ISIS the Russian Government posted shock footage online. There was, however, just one teeny tiny problem. The video was from a game, AC-130 Gunship Simulator to be exact.
Russian Intelligence has therefore proven to be ironically rather silly in this regard. It is somewhat of a contradiction at the moment.
The post marks a fresh low point in relations with Russia. Particularly at a point where their involvement in the US election is becoming more and more apparent.
Despite Donald Trump doing his best (or worst), it seems clear that relations are not set to improve in the future.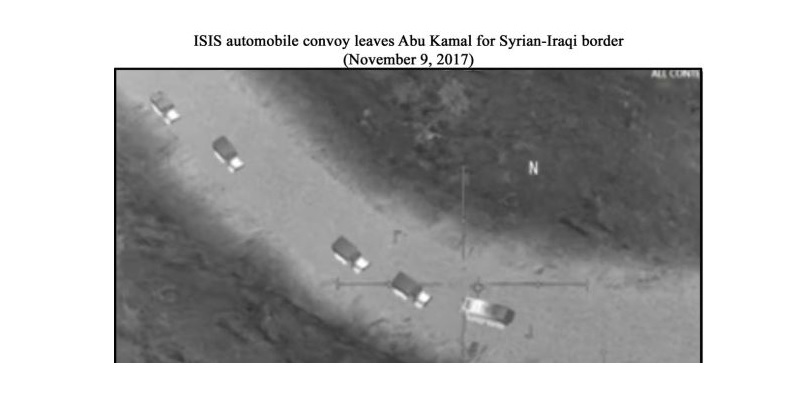 Russia – 'Well, it looked legit!'
The Russian Ministry posted 3 tweets in quick succession attempting to directly link the US with ISIS. Seemingly wanting to declare them in direct collaboration and cooperation.
In a report via PCGamesN, the Ministry declared the video "irrefutable proof".
Since the video was found to be from a game, the tweets were since deleted, but not before some eagle-eyed people spotted the error and stole a re-tweet. I'd rather us go back to Russia insisting it's not making Terminators than more of this.
I'd find this a lot more comforting if it was April 1st, however, it was legitimately posted. Ironically the tweet has massively backfired by making the Russian intelligence service look ridiculous.
At this point, I'm going to close off before I continue to criticise the Russian government further. I wouldn't want to find some Uranium in my teapot.
What do you think? A joke? A hoax? A hilarious mistake? – Let us know in the comments!
So here's the English version of the caption @mod_russia put on a video game screenshot "ISIS automobile convoy leaves Abu Kamal for Syrian-Iraqi border (November 9th, 2017)" https://t.co/8uv2vbEHeQ pic.twitter.com/Ye7hX5HplH

— Eliot Higgins (@EliotHiggins) November 14, 2017