RX 480 Exceeding PCI Express Power Specifications
---
---
---
John Williamson / 6 years ago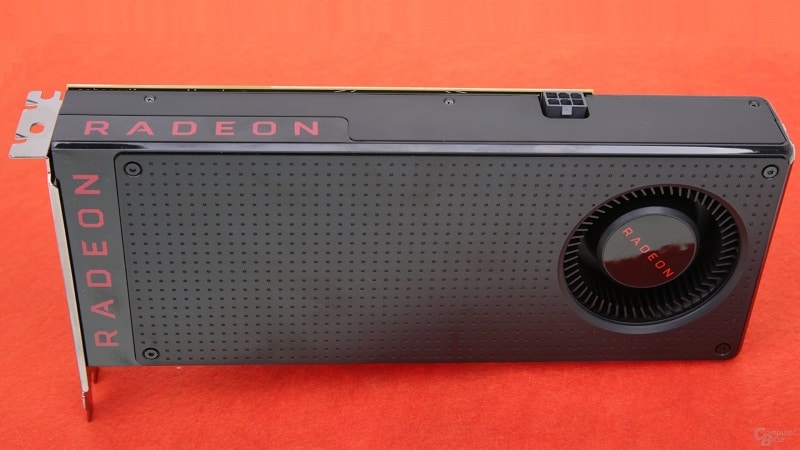 After much speculation regarding its performance, the RX 480 has finally been released. While the performance is good for the money, some users are expressing disappointment, as they had really high (see: over inflated) expectations. Unfortunately for users and AMD, it now appears that the graphics card is drawing more than its rated 150-watt TDP. Even more worrying, the RX 480 is often going beyond the 75-watt rated PCI Express slot which has the potential to cause instability or damaged hardware in extreme cases. An investigation by Tom's Hardware suggests this is the case:
"AMD's Radeon RX 480 draws an average of 164W, which exceeds the company's target TDP. And it gets worse. The load distribution works out in a way that has the card draw 86W through the motherboard's PCIe slot. Not only does this exceed the 75W ceiling we typically associate with a 16-lane slot, but that 75W limit covers several rails combined and not just this one interface."

"With peaks of up to 155W, we have to be thankful they're brief, and not putting the motherboard in any immediate danger. However, the audio subsystems on cheaper platforms will have a hard time dealing with them. This means that the "you can hear what you see" effect will be in full force during load changes; activities like scrolling may very well result in audible artifacts."

"We're also left to wonder what we'd see from a CrossFire configuration. Two graphics cards would draw 160W via the motherboard's 24-pin connector; that's a tall order. Switching from the bars back to a more detailed curve makes this even more evident."
Robert Hallock, AMD's head of global technical marketing went onto Reddit to address these concerns:
1) The RX 480 has passed PCIe compliance testing with PCI-SIG. This is not just our internal testing. I think that should be made very clear. Obviously there are a few GPUs exhibiting anomalous behavior, and we've been in touch with these reviewers for a few days to better understand their test configurations to see how this could be possible.

2) Update #2 made by the OP is confused. There is a difference between ASIC power, which is what ONLY THE GPU CONSUMES (110W), and total graphics power (TGP), which is what the entire graphics card uses (150W). There has been no change in the spec, so I would ask that incorrect information stop being disseminated as "fact."

We will have more on this topic soon as we investigate, but it's worth reminding people that only a very small number of hundreds of RX 480 reviews worldwide encountered this issue. Clearly that makes it aberrant, rather than the rule, and we're working to get that number down to zero.
If this is all confirmed, then this is a marketing disaster for AMD and detracts from the graphics card's excellent price to performance ratio. Honestly, they need to look more into the issue and perhaps change the default 6-pin connector for an 8-pin. Custom versions shouldn't suffer from this issue, but it's a major oversight and it has the potential to be problematic if not dealt with swiftly. Granted, the hysteria around it is overblown right now, but there are reasons to be concerned, as there's no harm in being careful.