AMD RX 480 Really is Full Polaris 10 GPU
---
---
---
Samuel Wan / 5 years ago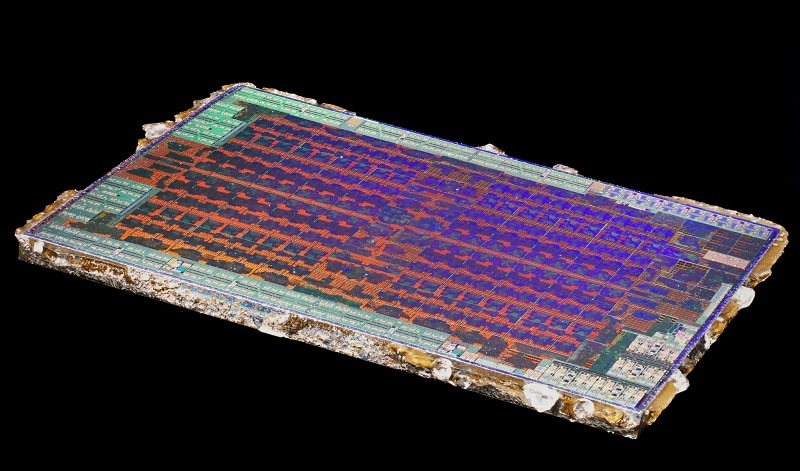 Before Polaris 10 officially launched, wild rumours were swirling around the performance and specifications. Some reports suggested Fury levels of performance which we now know would require a larger GPU than that used for the RX 480. Due to these performance claims, some observers felt that the RX 480 was not utilizing the full Polaris 10 die. According to a close up die shot of the RX 480, we can now confirm that the RX 480 is in fact, using all of Polaris 10.
From the die shot, you can easily make out 36 structures which constitute the 36 compute units as confirmed by AMD. At 64 shaders per CU, that gives us the 2,304 shaders of the RX 480, with none left over. This means we won't be getting any larger GPUs with Polaris 10, with larger GCN GPUs being left for either a new Polaris 12 or more likely, Vega 10 and 11. This means until Vega 10 arrives, Nvidia will continue to hold a stranglehold over top end performance.
It's quite interesting to see that AMD is using the full Polaris 10 die right away. Usually, for a new node, the yields aren't always the greatest and some companies will simply have backup sections of the die they can use if there is a defective section. In this case, AMD likely considered the yields good enough and defective chips could be used for the RX 470. However, the low supply for the RX 480 might suggest that there have been some problems for the RX 480 utilizing the whole die. Hopefully, that isn't the case and it's more that AMD is selling too many of their GPUs to keep up the supply.