Ryzen 7000 Series – Is Faster Memory BETTER?? [5200MHz Vs 6000MHz]
---
---
---
Peter Donnell / 2 months ago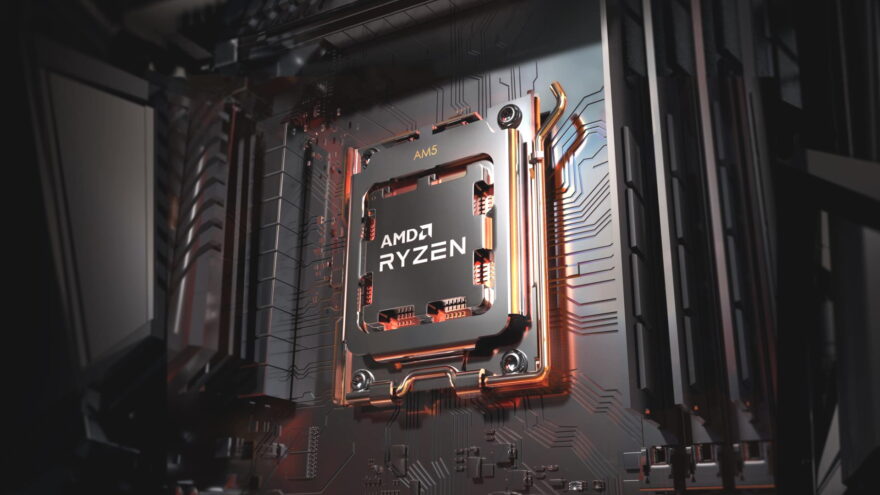 So when we released our Ryzen 7000 series content, we had a few hiccups along the way. Our RTX 3090 died half way through testing comparison processors, which pushed us back about a week, we had issues with resizeable bar, but we got there in the end, but there was one small issue. We tested the likes of the Ryzen 9 7900X and Ryzen 5 7600X using our Corsair Dominator Platinum RGB 32GB 5200MHz kit even though AMD sent us a shiny G.Skill 6000MHz kit that was made for AMD and apparently was the "sweet spot" for performance. Luckily that brings us to today, where we're able to produce some more content, and see if going from 5200MHz to 6000MHz is really worth it.
Slower Vs Faster Memory
So scrolling through our YouTube comments and feedback across social media, saw quite a few people getting up in arms about the fact that we didn't test using a 6000MHz kit, and being an honest person, I want to tell you why. Due to the issues we had, as mentioned, time was a bit, shall we say, restrictive, and because we already had testing data in our monumental spreadsheet for all of the Alder Lake processors that we'd already looked at, we continued and just used that data, which meant we only had to test the two new Ryzen processors using the same memory.
Ryzen 7000
Our intention was to always re-test once we had more time, using 6000MHz memory, which brings us to today. While it's not rocket science to say that 6000MHz memory is going to be faster than 5200MHz, it's all about what kind of increase in performance we see, not only on the Ryzen 7000 series, but also on Intel's 12th generation processors which is where things get a bit screwed up. AMD made it clear from the get-go that 6000MHz is the sweet spot, and while there are some brands releasing 7200MHz kits, it gets to a point where you have to ask if the juice is worth the squeeze. What I mean, is, if the extra money is really worth the extra performance, so hopefully, once we get through all these benchmarks, that's something we can address, because DDR5 on the Alder Lake platform is slightly different. It's more about the applications and games and what ones need bigger memory bandwidth, because latency isn't really affected due to the memory controller on Alder Lake not being able to run with a 1:1 ratio.
Sweet Spot
So I think that's going to throw up some interesting results and might not be as clear-cut as we think because between AMD having a "sweet spot" and Intel just thriving off of the fastest memory possible, there's an argument between both ends of the spectrum, and of course, whether the extra cost with higher-end and higher speed kits is really worth it depending on the platform you're on and if the extra performance is really there.
Memory Used
For the purposes of our tests, we used the following kits:
Corsair Dominator Platinum DDR5 RGB 5200MHz (2x16GB) 36-38-38-74 1.25v
G.Skill Trident Z5 Neo 6000MHz (2x16GB) 30-38-38-96 1.35v
Video
If you want to see our full video going through this, you can do so below.