Ryzen With Vega – 60 FPS on a Budget?
---
---
---
Peter Donnell / 5 years ago
Gaming Performance
---
Deus Ex: Mankind Divided
Straight away, the figures we're seeing are very promising, both the 2200G and the 2400G perform fantastically. What's super weird, is that the less powerful 2200G played better, perhaps due to thermals, but both scored north of 50 FPS, which is superb, and very much playable by any measure.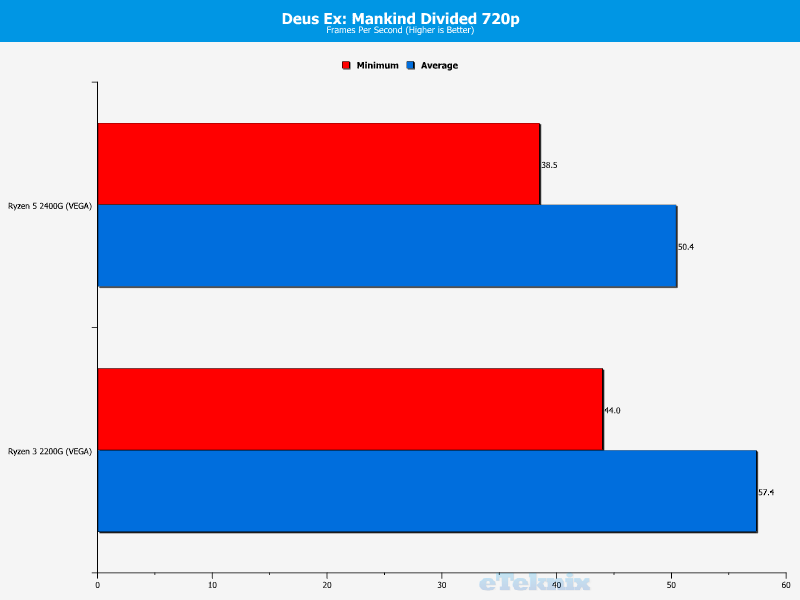 Rise of the Tomb Raider
The 2200G features 11 VEGA cores, while the 2200G only has 8. That difference shows here, with an incredible 66 FPS from the 2400G making Rise of the Tomb Raider a silky smooth gaming experience.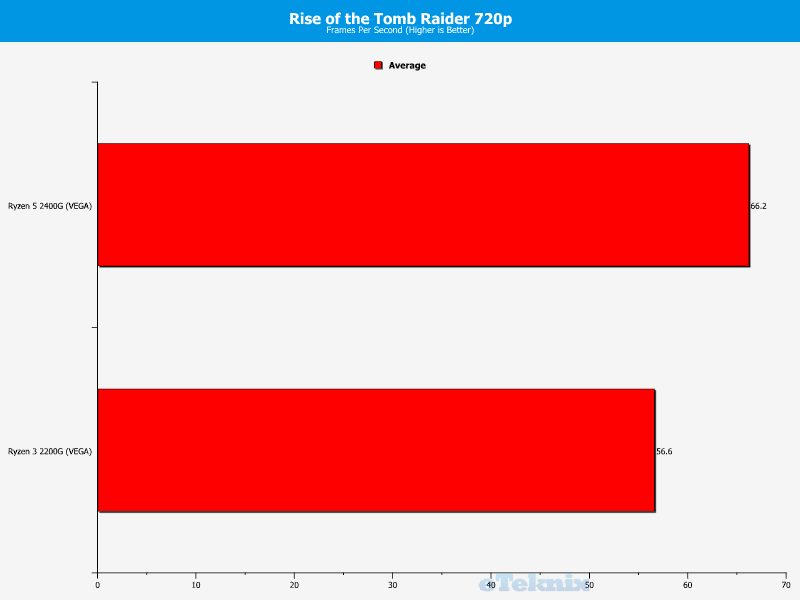 Far Cry Primal
As if by magic, the Far Cry Primal benchmark landed dead on 60 FPS average. Even the minimum frame rates are pretty high, and that's good for any gamer.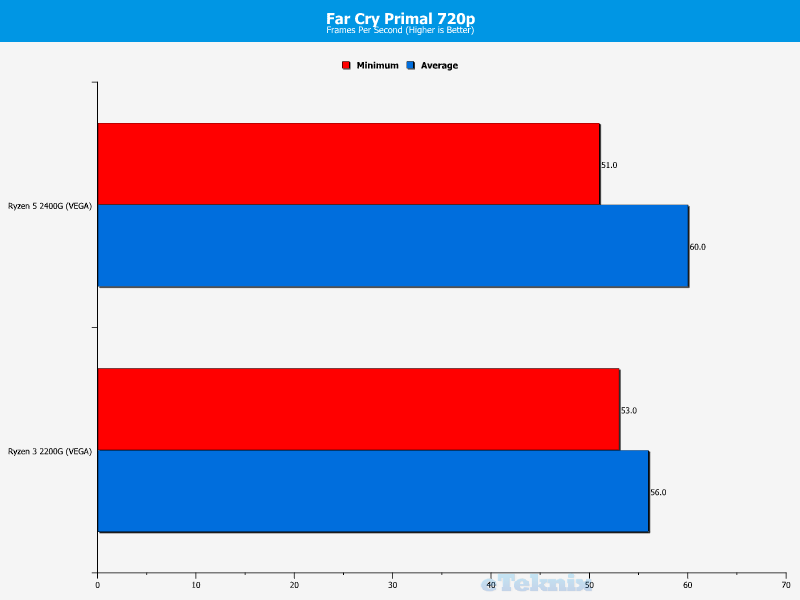 Ghost Recon: Wildlands
Ghost Recon: Wildlands is exceptionally demanding, and also very nicely optimised for Nvidia hardware. Despite that, it scored a whopping 57.9 FPS on the 2400G, which is far higher than I expected it to reach.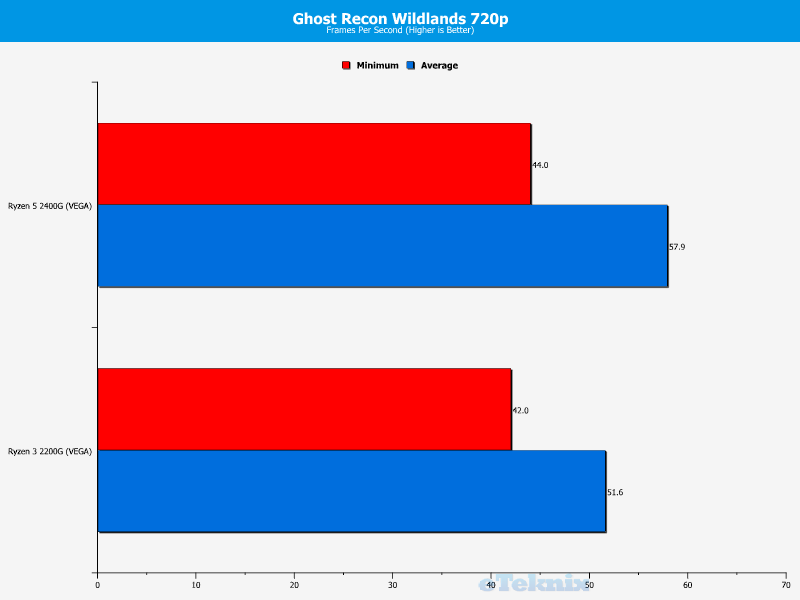 Bioshock Infinite
Bioshock is a pretty demanding game to run too, and still one of the best looking PC games on the market today in my opinion. However, with 74.8 and 81.6 FPS from the 2200G and 2400G respectively, it's working great! You could comfortably up the graphics on this one with little concern.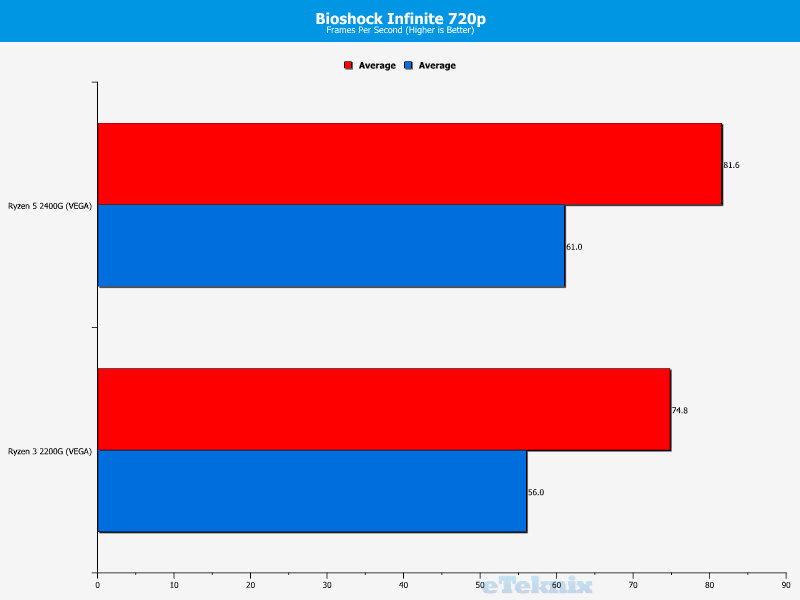 Dirt 3
Now, this was a big shock for me. We scored a staggering 160.2 FPS at 720p on this game. I bumped the quality up to medium and the resolution to 1080p, and it was still over 100 FPS on both CPUs!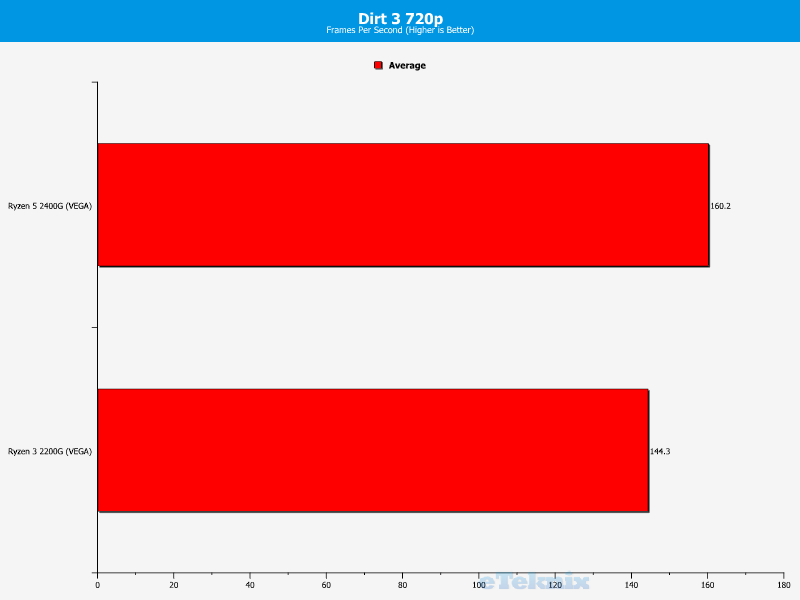 Sleeping Dogs
Open world gaming adventure Sleeping Dogs is a lovely looking game too, and it fell just 0.1 FPS shy of the 60 FPS target, which is hardly a big deal. It played smooth as anything, even on the 2200G.