Samsara Smart Luggage Kickstarter Hits Design Controversy
---
---
---
Mike Sanders / 5 years ago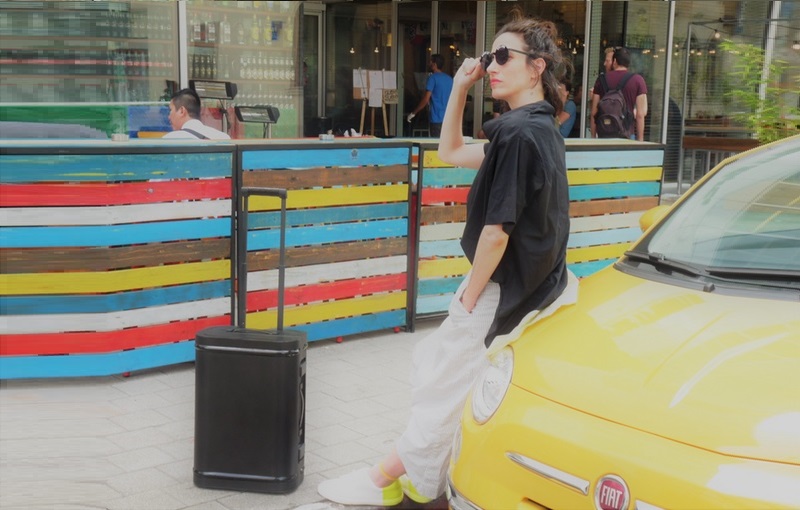 Samara Smart Luggage His Controversy
Last June we reported how a smart luggage Kickstarter had stormed through its fundraising. In it, the Samsara Smart Suitcase managed to achieve just over 10 times it's $15,000 target. Nine months later, however, it seems that not all backers are happy as key changes to the design have been made. Changes which some people feel destroys the purpose of the product altogether.
The product in brief
The intention of the Samsara was to provide a luggage solution with some smart technology built in. These included LED lighting, motion sensor, alarm system and a charging station capable of providing 10 hours charge to your products. While these features do seem to have remained there are a number of others which have changed and in some cases quite obviously.
Two signficant design changes have had some users criticising the company for bait and switch. We'll, therefore, give you the before and after and see if you can tell the difference.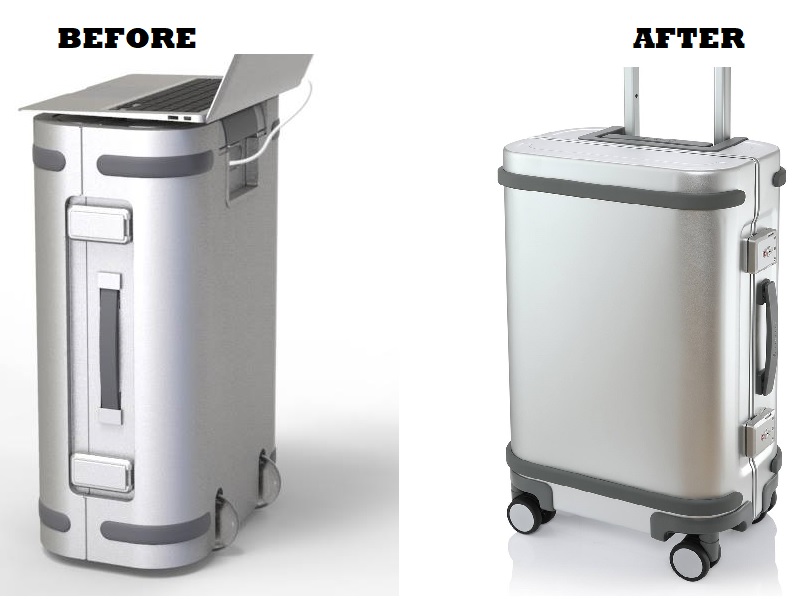 Within the image, there are two key design changes which have been made. Firstly (and this is one which seems to have really annoyed some of the backers) the inset wheel design has been removed. This has particularly vexed the community as Samsara originally specifically made this a feature of their product. Additionally, you will notice that the nice sleek locks have been replaced with something that wouldn't look out of place on a shed door (that's my opinion, not the complainants).
it would also seem, although not obvious within any images, that the handle has been changed into something far bulkier.
Bait and Switch by Samsara?
Some of the backers are clearly unhappy at what they see as design changes outside the remit of the original design. Additional, they report feeling that Samsara has made these changes with zero consultation with the backing community and have done it in a seemingly underhand manner hoping that no one will care or notice. You can check out the Facebook group here for further details as to why they are dissatisfied with Samsara.
We have not been able to confirm that these changes have been implemented by Samara directly although we see no reason why those complaining would have manufactured such imagery. Their website and all marketing do still seem to promote the original design. We attempted to contact Samsara for comment regarding this, however, at present they have not responded.
We'll keep you up to date with any developments. At present, however, this is looking like a big case (no pun intended) of bait and switch for the Samsara Smart Suitcase.
What do you think? Were you aware of this product? Did you back it? How do you feel about it now? – Let us know in the comments!
Support eTeknix.com
By supporting eTeknix, you help us grow. And continue to bring you the latest news, reviews, and competitions. Follow us on Facebook and Twitter to keep up with the latest technology. Share your favourite articles, chat with the team and more. Also check out eTeknix YouTube, where you'll find our latest video reviews, event coverage and features in 4K!
Check out our Latest Video