Samsung EVO 840 Slow-Down Bug Revisted
---
---
---
Bohs Hansen / 7 years ago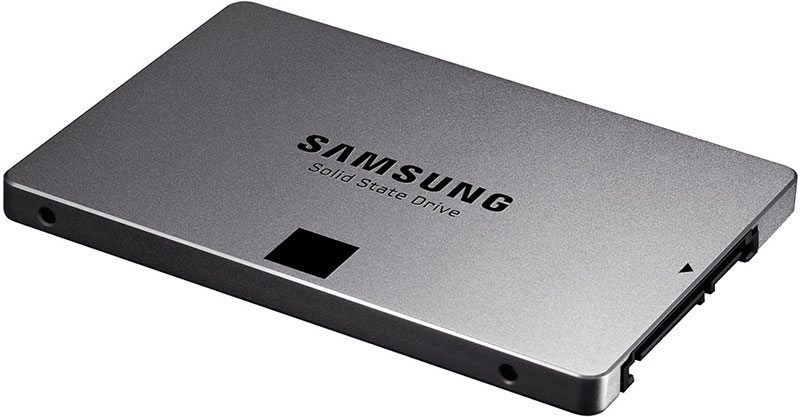 We all remember the slow-down bug that affected the Samsung EVO 840 drives last year and Samsung was relative quick to release a patched firmware that seemed to fix the issue. But reports are starting to surface that some drives still might experience the slow down bug, despite being flashed with the new firmware.
A couple of users reported on the original thread over at overclock.net and TechReport picked up on it. They were prepared for a possible return of the bug and had a drive they filled with data back when the patch was released, just for such an occasion.
The bad news is, their drive showed the same old slowdown symptoms with read speeds around 40-50MB/s. It should be noted that their drive had been unpowered since then and just been on a shelve – though even if that is the reason, that isn't good either.
Since I run a 1TB Samsung EVO 840 drive in my personal rig, this was an easy thing for me to verify. My drive has been powered the entire time – well while the computer was running at least – so I put it through both the HD Tach test as well as the SSD Read Speed Tester.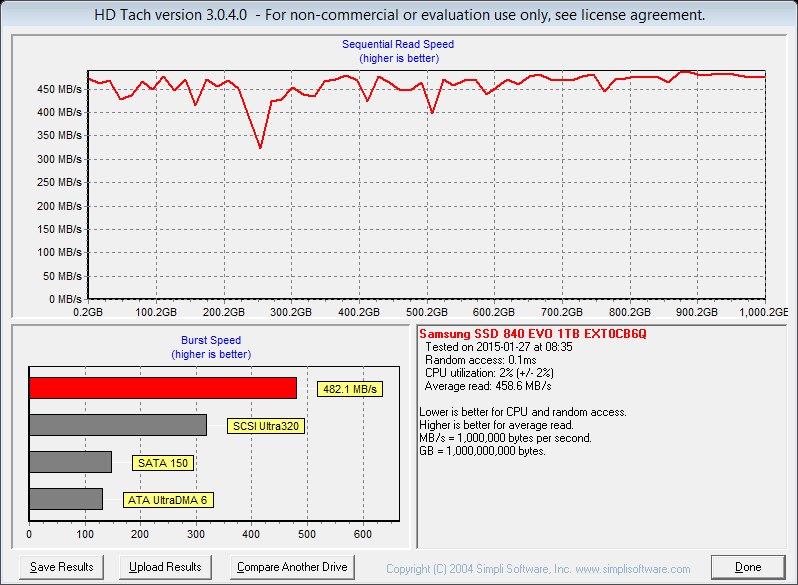 HD Tach came up normal with 450ish MB/s over most of the scale. There was a small drop around the 250GB marker, but it stayed above 300MB/s. I use this drive for my games, and since I have been without a dedicated GPU for a while now, those games are pretty much untouched and the files should be "old".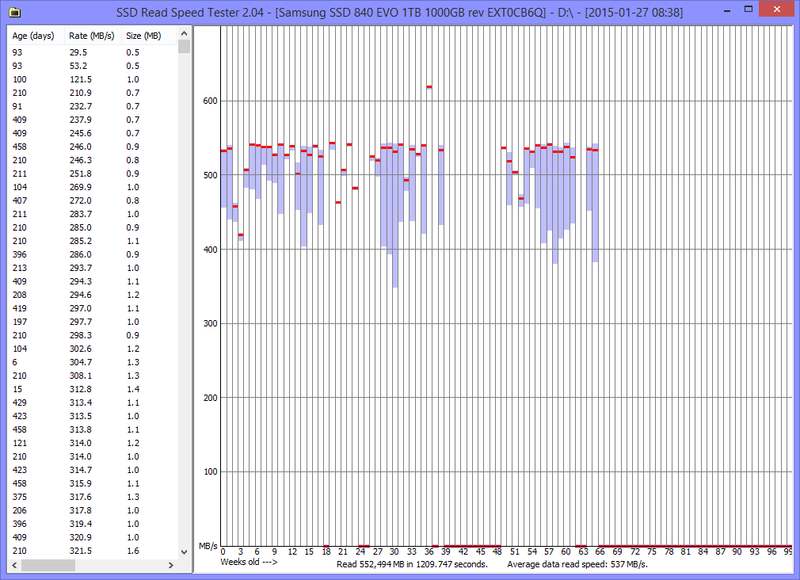 Again an easy thing to verify and I ran the SSD Read Speed Tester next. The tool read every file in combination with checking its age. We see the same results here, a drive that performs great and as it should, and there doesn't seem to be any bug here. The oldest data on the drive is 459 days and read with 437MB/s. The slowest reads were 93 days old and came in at 29.5MB/s, but it was only a 500kb file.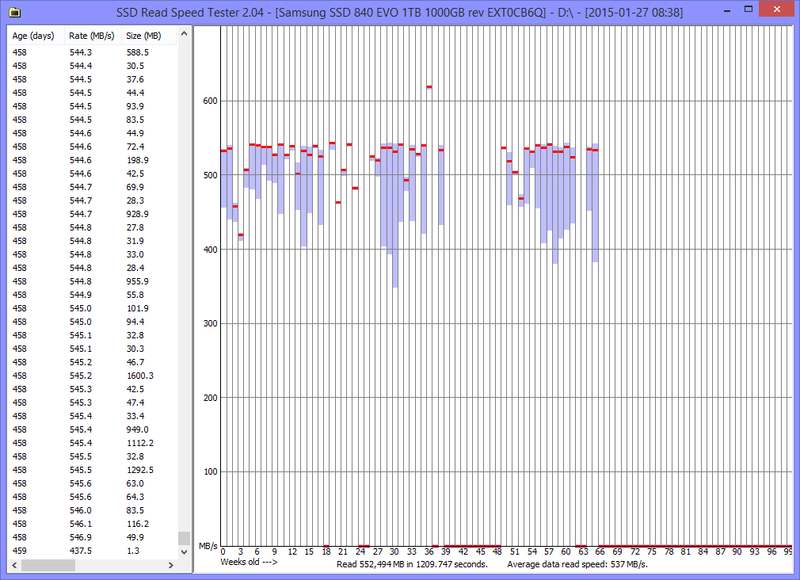 My tests showed me 3 files slower than 125MB/s and only 22 files slower than 300MB/s, so I can not reproduce this bug. The drive tested by TechReport was only a 256GB drive and mine was a 1TB drive, the internals should be the same though.
Do you own a Samsung EVO 840 drive? Then you can easily perform the two tests yourself to verify if your drive is affected or not. HD Tach can be found here, and SSD Read Speed Tester can be found here.