Samsung Launches 2TB 850 Pro and 850 EVO SSDs
---
---
---
Samuel Wan / 8 years ago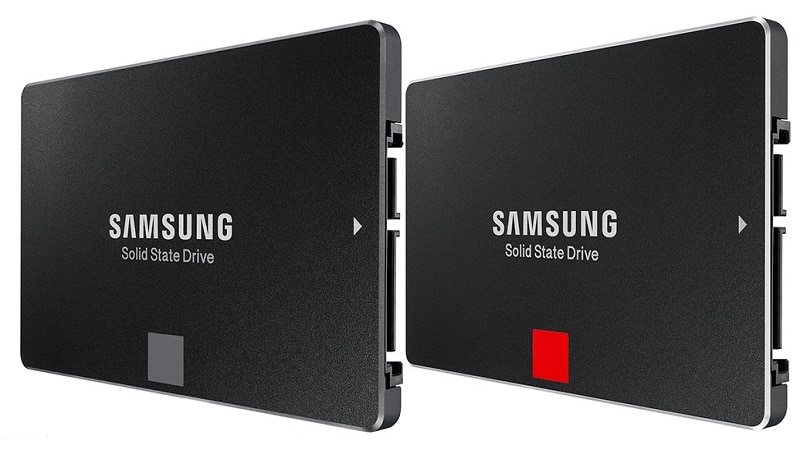 Super sized SSDs are not new as both SanDisk, Intel, as others have launched 2TB SATA SSDs already. However, those drives have all been enterprise or server oriented. Samsung has just announced the first 2TB consumer SSDs, with the new drives coming from the current 850 Pro and 850 EVO families. Pricing is set at $1000 and $800 respectively which in the grand scheme of things is quite reasonable. Of course, those prices are the MSRP and retail pricing will likely be different.
While the 840 and 840 EVO has experienced ongoing problems for a while, the 850 Pro and 850 EVO have not yet suffered any documented slowdown issues. Both the 850 Pro and Evo are based on Samsung's 3D V-NAND technology, using MLC and TLC respectively. Most users will do fine with the EVO though the Pro has a longer warranty, more stated durability and is faster.  The 2TB drives are limited to 2.5 inch SATA for now, but M.2 and mSATA may be coming shortly.
While priced 8-10x more than a similar sized HDD, the speed increase of an SSD can be well worth it. For those needing lots of fast storage, the larger drives will reduce drive count, eliminate RAID difficulties and reduced shuffling of files. As HDDs start hitting a capacity wall, it offers a chance for SSDs to finally catch up. Maybe 2016 will be the year that SSDs and HDDs finally reach price parity. I for one, can't wait till my entire system is on NAND.