Samsung Uncovers Curved 27-Inch Monitor
---
---
---
Bohs Hansen / 7 years ago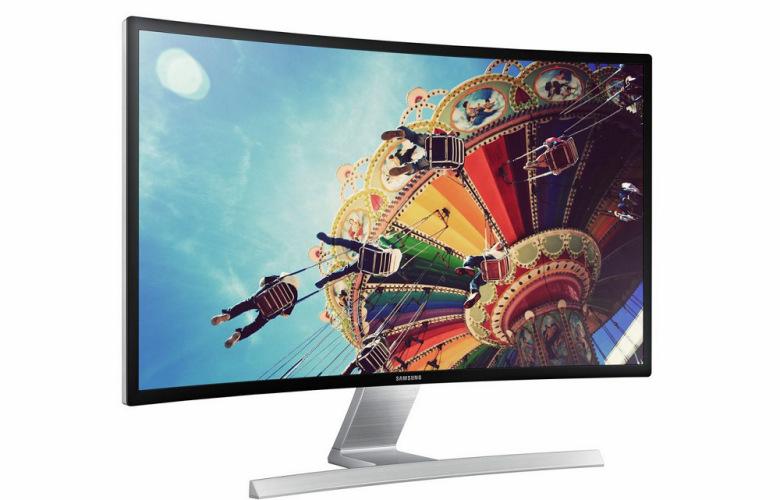 Samsung have revealed details of their new 1080p curved monitor; which is geared towards a more immerse entertainment experience. The 27-inch Samsung S27D590CS is aimed at gamers and heavy video-watchers where the curved screen is meant to create a more subtle 3D effect with a greater sense of depth and wider field of view.

The monitor has a wide 178-degree viewing angle and a 1920 x 1080-pixel resolution. The grey-to-grey response time is 4 ms and the screen has a refresh rate of 60 Hz. It has plenty of connection options with VGA D-sub, HDMI and DisplayPort. Besides a set of 5 watts dual speaker the monitor also has pass-through for headphones.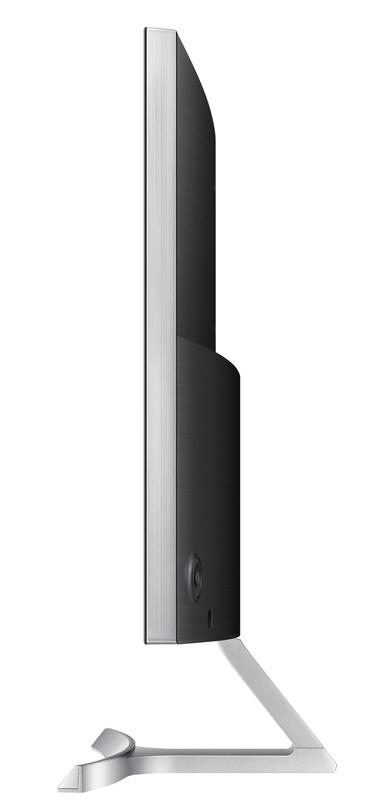 The monitor has a sleek design with a metallic silver stand and the thin black bezel; it doesn't have many ergonomic options or abilities, but it can be tilted up and down from -2 to +20 degrees and it also supports 100 mm VESA wall mounts. I believe the size to be very fitting for a curved display, as the larger screens the effect is barely noticeable due to the width and on phones it's more of a gimmick than anything else.
In theory at least, the curved design should allow for a smother view to the corners of the screen, as your eyes don't need to refocus for the change in distance. This factor will be heavily increased when running multi-monitor setups, giving you a smooth view all the way to your peripheral vision.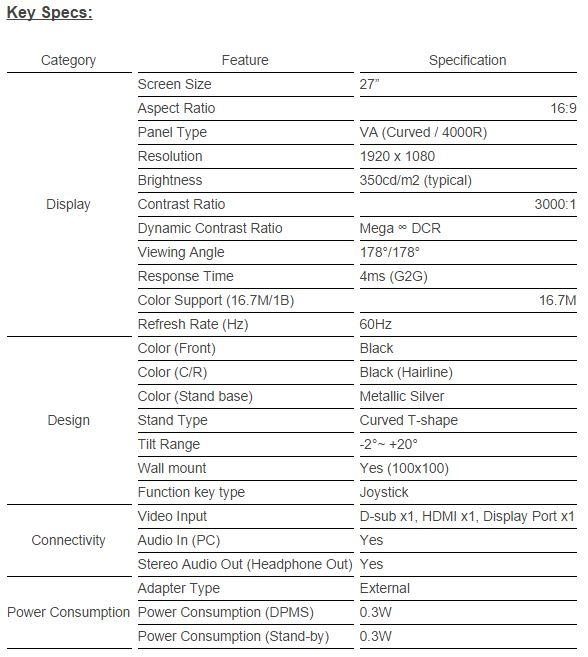 The monitor has a MSRP of $430 and will go on sale in the US on October 1st. As for the rest of the world, your guess is a good as mine. While the specification don't impress too much when looking at the price, you have to consider the fact that curved monitors still are a niche market; a premium has to be expected, but does it offer enough to convince you?
Thank you Samsung for providing us with this information
Images courtesy of Samsung