Samsung is Working on 11K Super-Resolution
---
---
---
Bohs Hansen / 8 years ago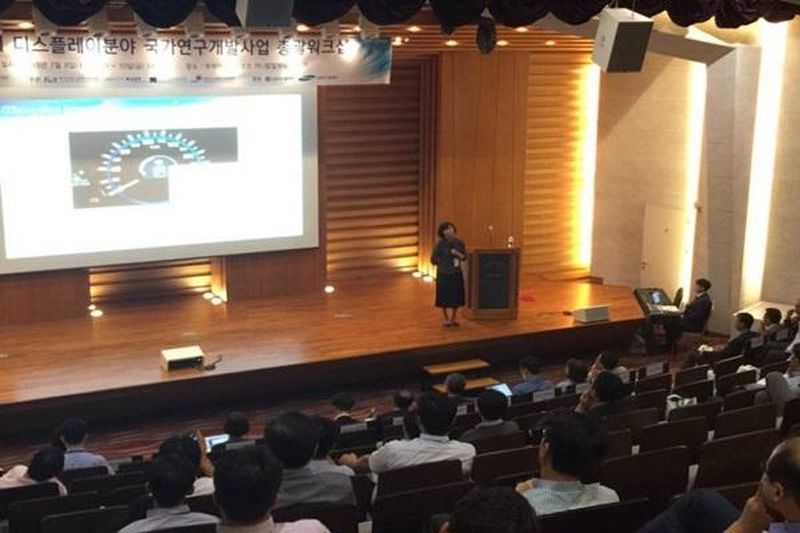 Not that long ago we just had Full HD 1080p monitors, the standard set when flat screens started to emerge and press the CRT monitors away. Then we got the 1440p monitors, then 4K, and we've even seen some 5K monitors already. But that's all peanuts compared to what Samsung is working on; an 11K super resolution panel.
That's a lot of pixels, but it isn't the only impressive thing in Samsung's announcement. It will also have an absolutely insane 2250PPI. When comparing that to a 27-inch 5K monitor we really see how insane as that only features 218ppi.
The high PPI count will reportedly implement a 3D effect which could mean a huge boon for VR screens, large-scale TVs and even cinema screens large billboards.
Samsung is collaborating on this with other industries and the South Korean government is investing $26.5 million spread out over a 5-year period.
Executive Director Chu Hye Yong of Samsung Display's Base Technology Department said: "We are hoping that we are able to show such technologies at Pyeongchang Olympics if there is a progress in developing technologies. Although some might think that 11K as 'over specification' that consumers do not need, this can work as a basis for Korean display industry take another leap if related materials and parts improve through this."
Thank You TweakTown for providing us with this information