Sapphire Display Their Range Of Graphics Cards At CES 2014
---
---
---
Peter Donnell / 8 years ago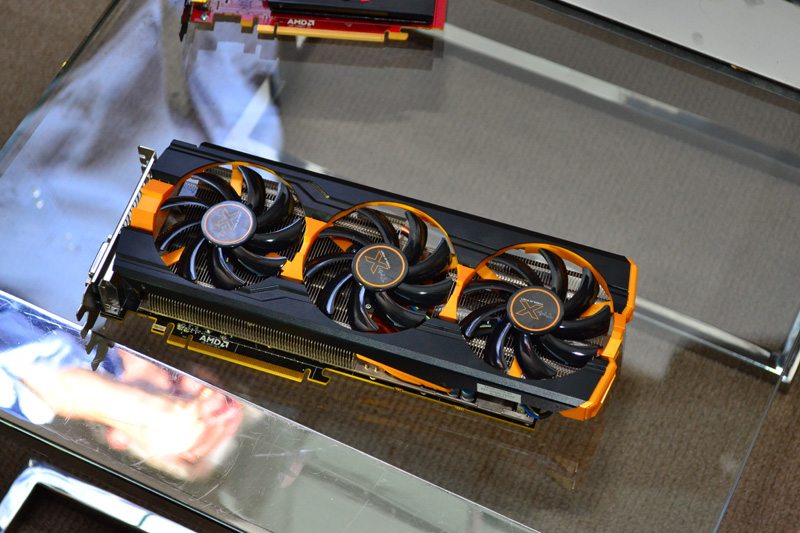 At CES 2014, we stopped by the Sapphire suite in the Vdara hotel and while they weren't showing anything new for CES, they did have their new range of Tri-X based graphics cards that were recently released to the market. This included the AMD Radeon R9 290 with the mammoth Tri-X triple cooling solution bolted onto it.
They were also showing off some of the rest of their range including some lower end models with extra connectivity options.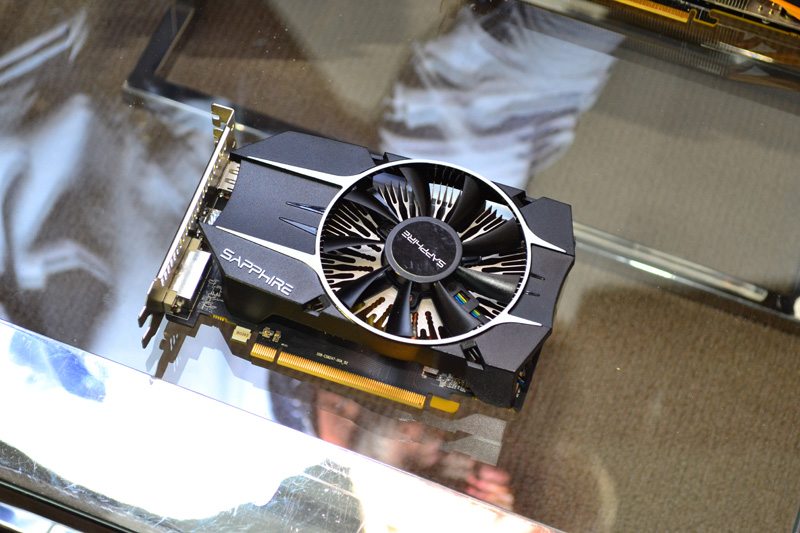 Also, if you weren't aware, Sapphire have a very large market in the FirePro segment and where showing off their W600 with a total of six mini-DisplayPort connectors, opening the market up for retail, POS and much more.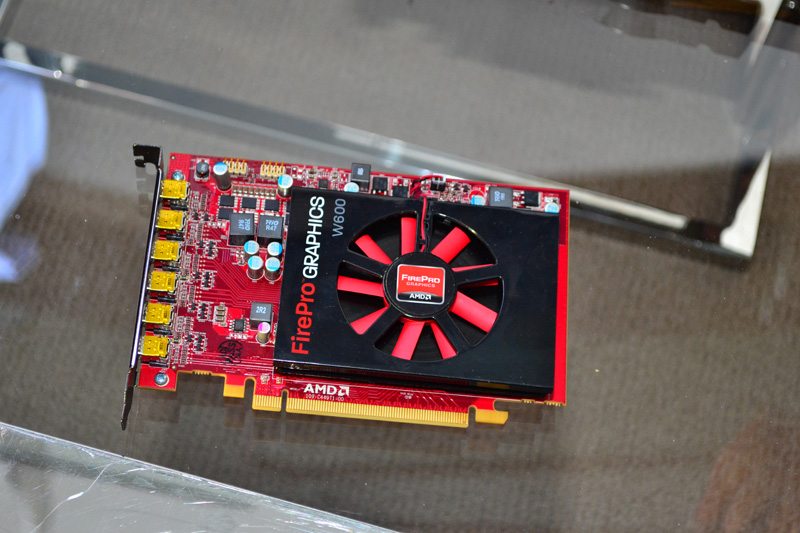 Also on show was some of their other favoured graphics cards with strong coolers, including their Dual-X solution which as the name suggests incorporates a dual-fan design and cooper heatpipes for the very best heat dissipation.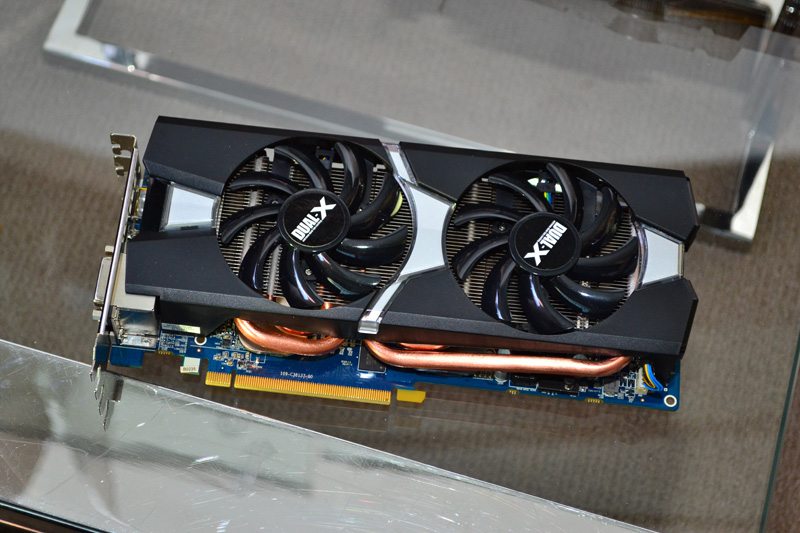 Other lower end cards were also being displayed to show the full capabilities of what Sapphire have within the market.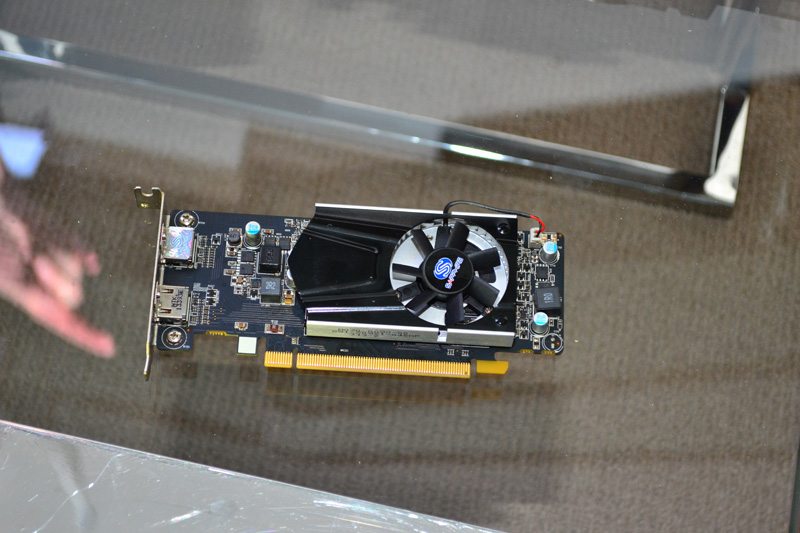 The star of the show for Sapphire was definitely the Tri-X based cards, and within this range was the 290 OC and 290X, and while the Tri-X treatment does pack some punch in terms of cooling. The TOXIC edition with Tri-X cooler was the one that had us drooling.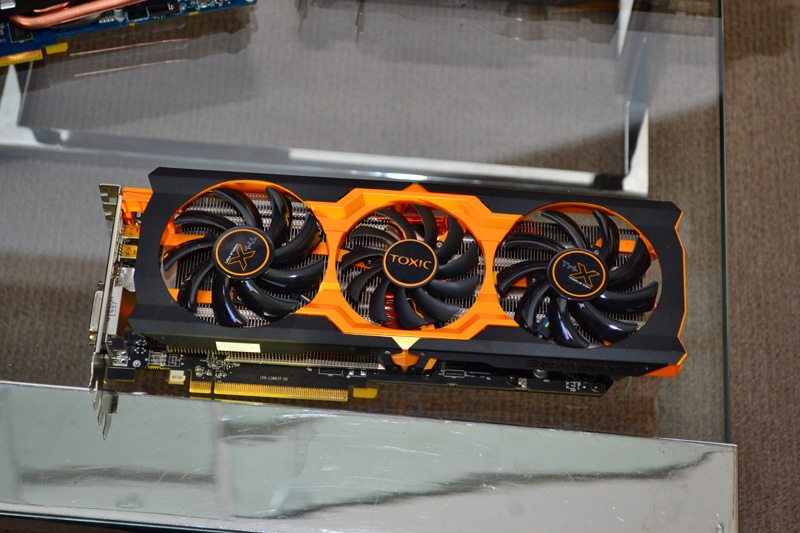 Upstairs, Sapphire were also showing off some custom made systems including the Toxic which of course, included a Toxic based graphics card solution.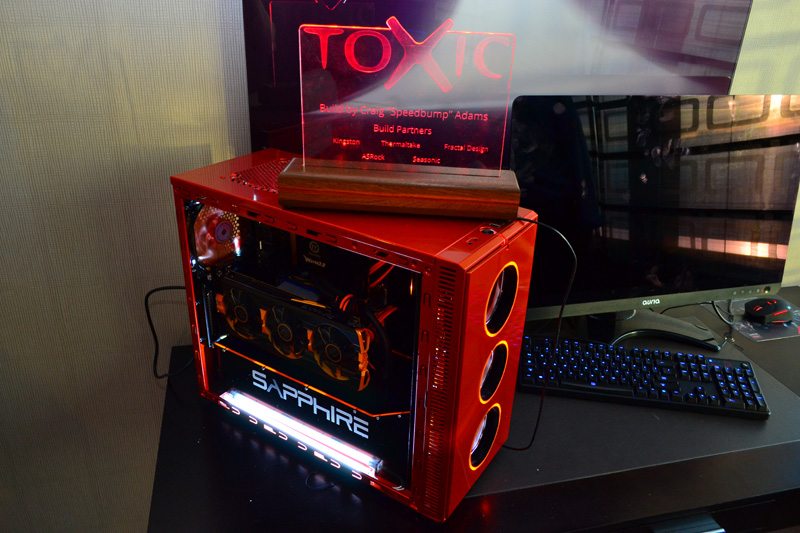 The second system was completely focused on silcnce in the Aerocool Deep Silence chassis with a Vapor-X based graphics card, and while we were standing quite close, the overall system didn't even make a whisper.