Sapphire Nitro OC R9 Fury Graphics Card Review
---
---
---
John Williamson / 7 years ago
Introduction
---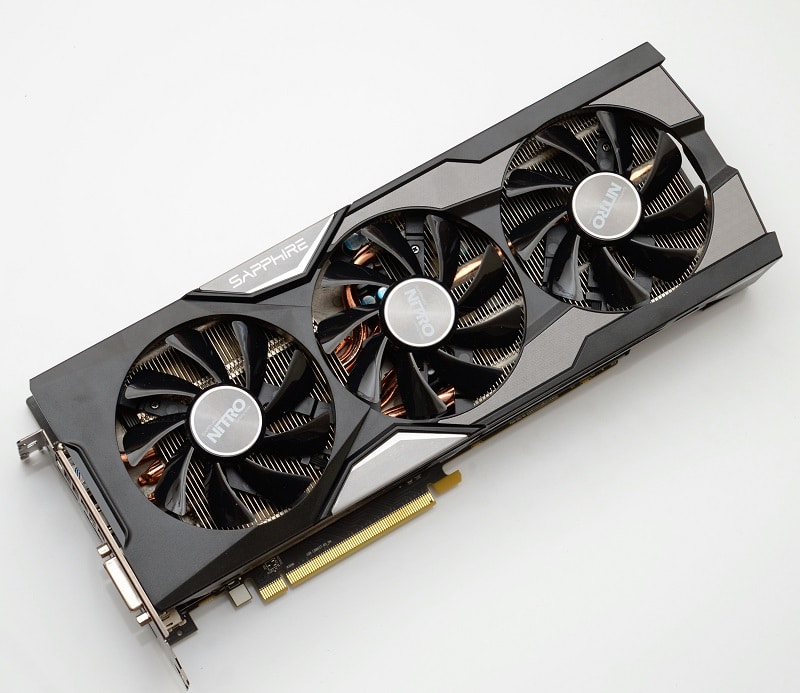 The initial unveiling of AMD's Fury X was eagerly anticipated due to the advent of high bandwidth memory, and potential to revolutionize the size to performance ratio of modern graphics cards. This new form of stackable video RAM provided a glimpse into the future and departure from the current GDDR5 standard. Although, this isn't going to happen overnight as production costs and sourcing HBM on a mass scale has to be taken into consideration. On another note, JEDEC recently announced GDD5X with memory speeds up to 14 Gbps which helps to enhance non-HBM GPUs while catering to the lower-mid range market. The Fury X and Fury utilizes the first iteration of high bandwidth memory which features a maximum capacity of 4GB.
There's some discussion regarding the effect of this limitation at high resolutions but I personally haven't seen it cause a noticeable bottleneck. If anything, the Fury range is capable of outperforming the 980 Ti during 4K benchmarks while it tends to linger behind at lower resolutions. AMD's flagship opts for a closed-loop liquid cooler to reduce temperatures and minimize operating noise. In theory, you can argue this level of cooling prowess was required to tame the GPU's core. However, there are some air-cooled variants which allow us to directly compare between each form of heat dissipation.
Clearly, the Fury X's water cooling apparatus adds a premium and isn't suitable for certain chassis configurations. To be fair, most modern case layouts can accommodate a CLC graphics card without any problems, but there's also concerns regarding reliability and the possibility of leaks. That's why air-cooled alternatives which drop the X branding offer great performance at a more enticing price point. For example, the Sapphire Nitro OC R9 Fury is around £60 cheaper than the XFX R9 Fury X. This particular card has a factory overclocked core of 1050MHz, and astounding cooling solution. The question is, how does it compare to the Fury X and GTX 980 Ti? Let's find out!
Specifications: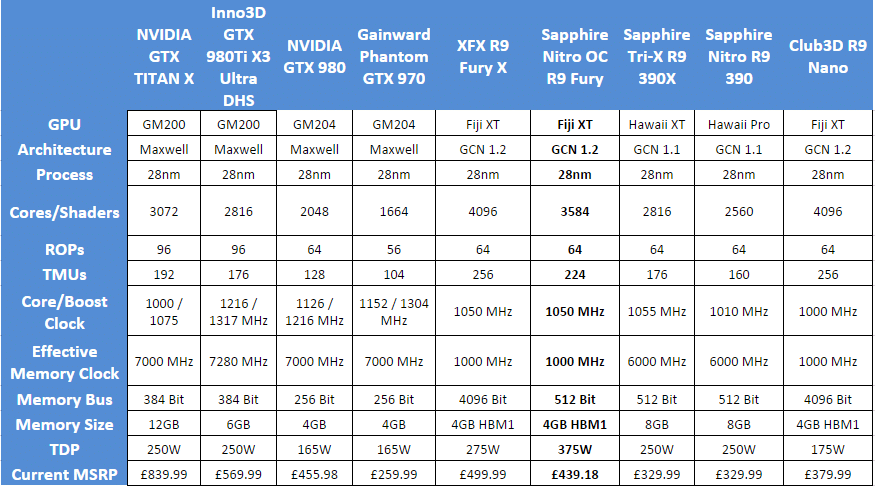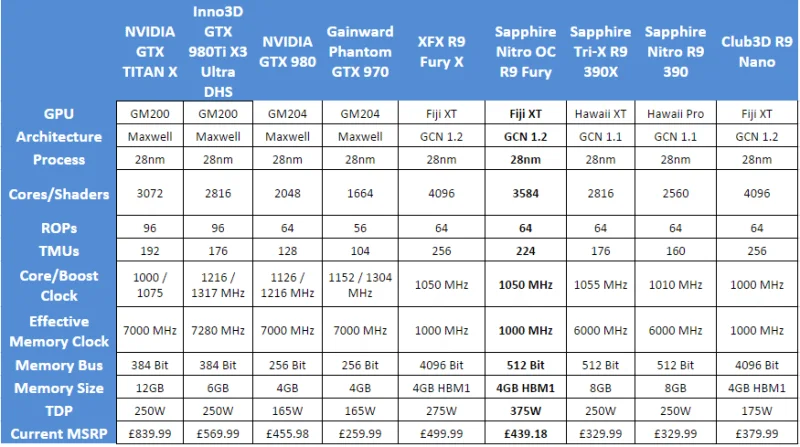 Packing and Accessories
The Sapphire Nitro OC R9 Fury comes in a visually appealing box which outlines the Tri-X cooling system, factory overclocked core, and extremely fast memory. I'm really fond of the striking robot front cover and small cut out which provides a sneak peek at the GPU's colour scheme.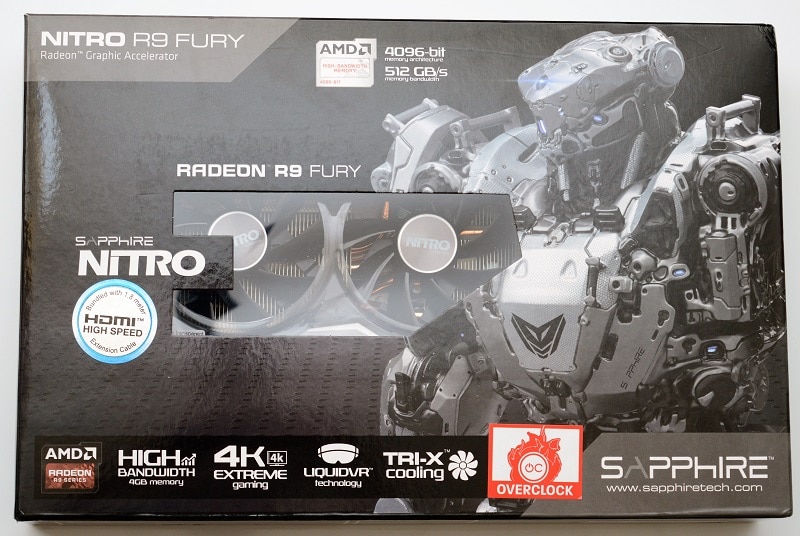 On the opposite side, there's a detailed description of the R9 Fury range and award-winning Tri-X cooling. Furthermore, the packaging outlines information regarding LiquidVR, FreeSync, and other essential AMD features. This is displayed in an easy-to-read manner and helps inform the buyer about the graphics card's functionality.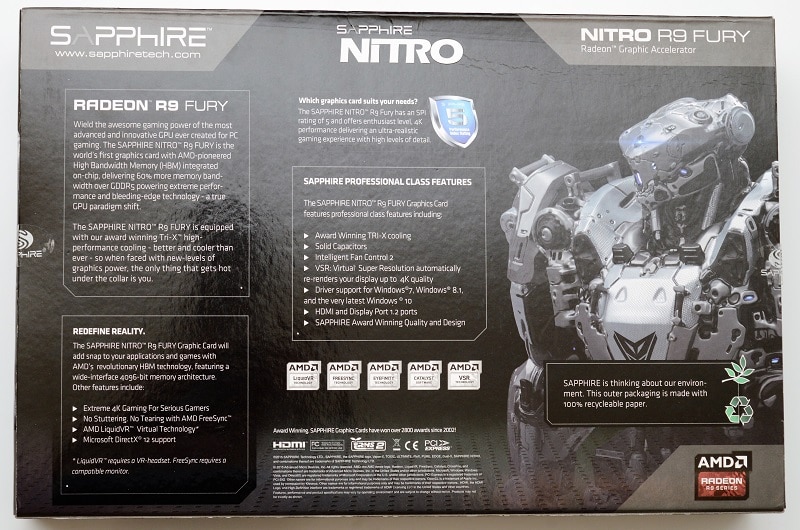 In terms of accessories, Sapphire includes a user's guide, driver disk, Select Club registration code, and relatively thick HDMI cable.