Sapphire Nitro R9 380X 4GB Graphics Card Review with Back Plate!
---
---
---
Rikki Wright / 7 years ago
A Closer Look
---
Considering the £200 price tag, the card feels solid. The cooling shroud hugs the perimeter of the card and the backplate adds a good weight. I know the Nitro range has a grey theme and I like the understated look, but I wish Sapphire offered other colours like blue or red, to make the inserts to be less bland.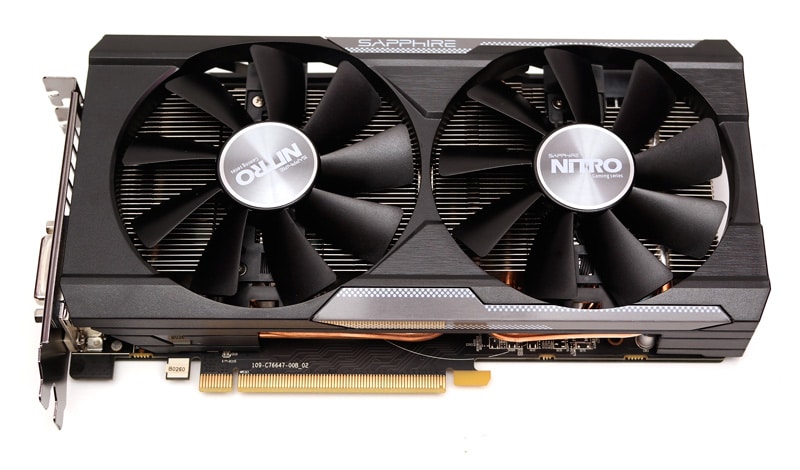 Now that's more like it, I'm so fed up of mainstream manufacturers thinking if the price is under £250 they can get away without a back plate. All it takes is one sheet of metal and it instantly improves things. Those dimples correspond to rear mounted voltage regulation chips which are joined by a thermal pad to help with heat removal.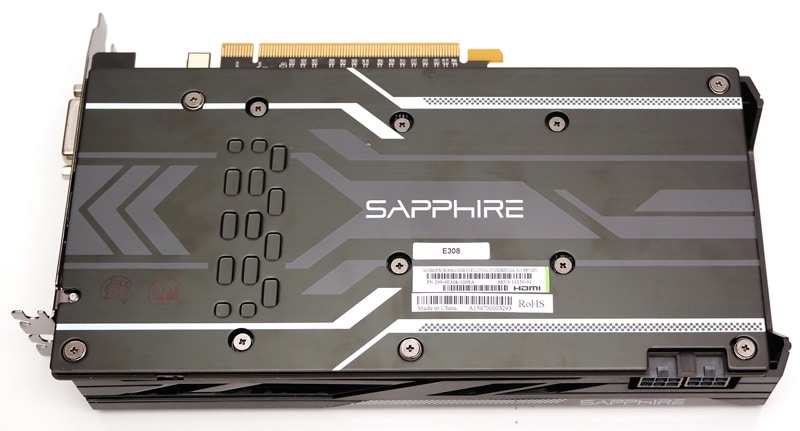 Such a clean looking card from this angle but one thing I don't like is how tall the card is and then having the power connectors on this side of the card. Users of cases such as the Corsair Air 240 may find themselves having to bend the power connectors far too much to get things to fit nicely.

Here you can really get the idea of how wide this card actually is compared to the IO plate. Aside from that, this card features 1x DVI-I, 1x DVI-D, 1x HDMI and 1x DisplayPort.