Sapphire Nitro+ RX 6700 XT Graphics Card Review
---
---
---
Ben Enos / 1 year ago

AMD's last couple of GPU launches have been very well received aside from stock allocation. While not all of the shortage blame should go on AMD, it would be nice to actually be able to buy one of these new GPU's. However, there are a lot of factors involved in all of this, so much so that Andy has made a video addressing some of the more pressing issues in the shortage. TLDR – It has a lot more to do with than just Bots, Scalpers and Mining, if you want you can check it out HERE. Shortages aside, it will be amazing when all of these cards can make it into the Gaming systems of everyone who has been waiting and not wanting to pay silly prices. One day gamers will rejoice and be able to enjoy more games than ever and I for one, hope that day comes sooner rather than later.
Sapphire Nitro+ RX 6700 XT
The Nitro+ lineup of GPUs from Sapphire has been something I always look forward to seeing ever since the 290X! I quite enjoy their design and really do look forward to seeing each no iteration with every AMD release. The RX 6700 XT is no different, it looks absolutely amazing and should hopefully offer some decent performance.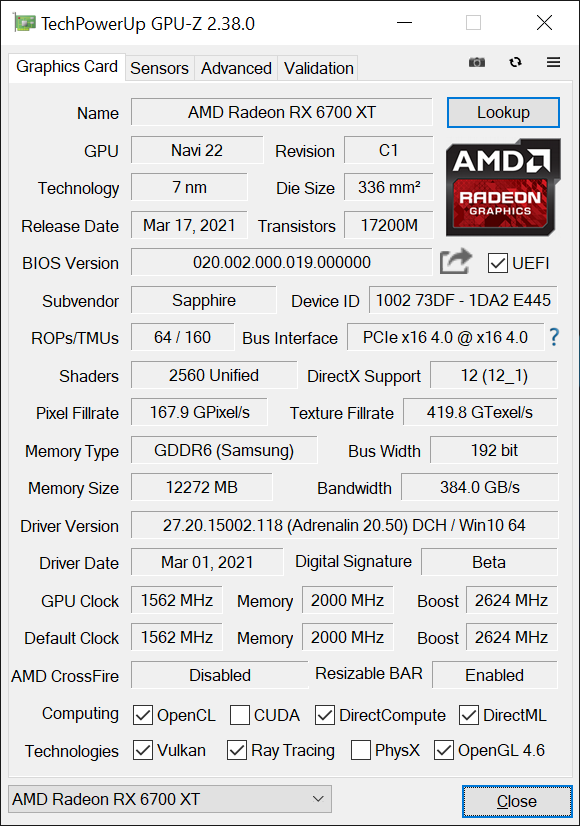 For in-depth features and specifications, please visit the official Sapphire Nitro+ RX 6700 XT product page here.