Sapphire Pulse Radeon 6500 XT 4GB Review
---
---
---
Peter Donnell / 2 years ago
A Closer Look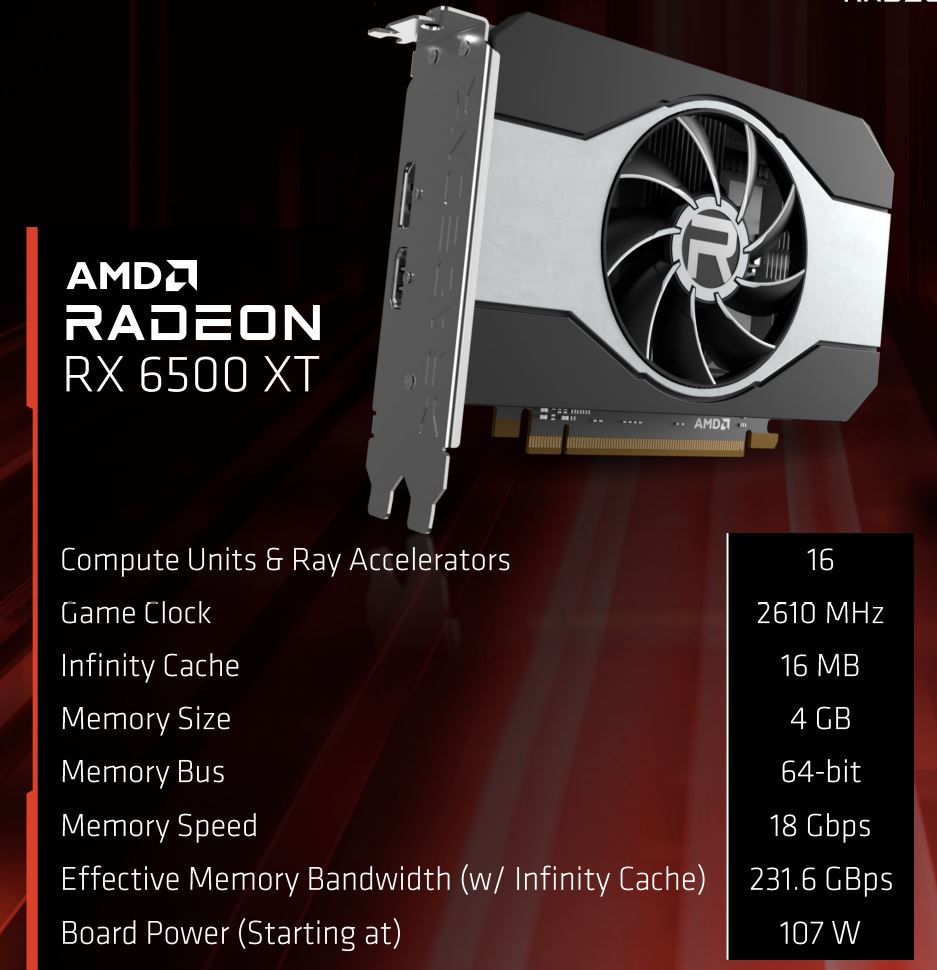 Sapphire hasn't tinkered with the NDA of their Pulse series for the latest AMD Radeon 6500 XT launch. Actually, I think I have an RX580 Pulse around here somewhere that looks broadly the same. That being said, you could easily argue this new graphics card is the RX580/480 but on a new 6nm process, but it is what it is. What I do love about this card is that it's quite compact, so it's going to be very compatible with smaller form factor systems.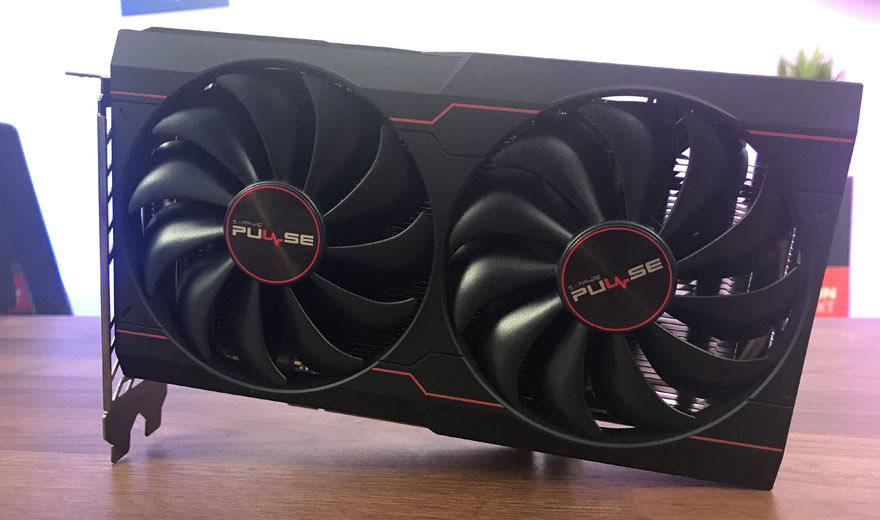 Sapphire has also really cut some huge holes into that shroud, allowing them to fit some truly massive fans for a card of this size. The fans are so large and close they're virtually touching the edges of the PCB and each other, with little wasted space. This means the card will be able to shift large amounts of air at lower RPM. Of course, that can easily translate to better cooling performance and lower noise from the card its self.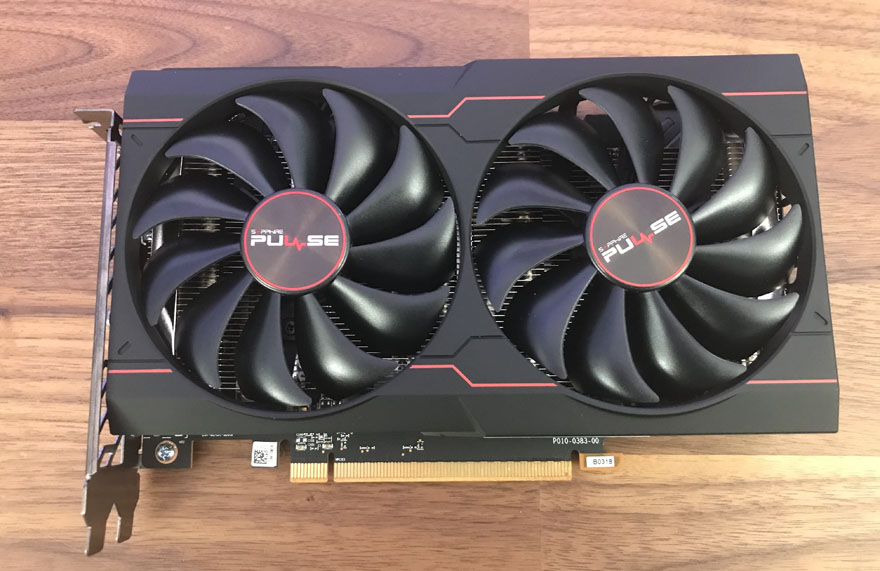 The Pulse only requires a single 6-pin PSU header, which is a strong indication of the modest power of this graphics card. That being said, it shouldn't take a particularly powerful PSU to run this card, so more affordable system builds will certainly benefit from the lower requirements.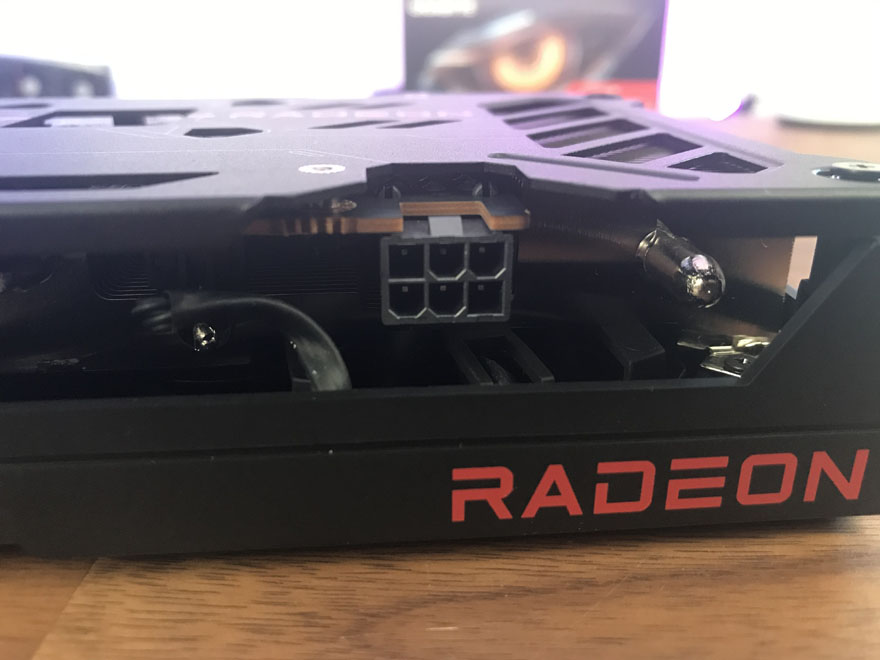 The Pulse may have those large fans on the top, but all that heat has to go somewhere. Thankfully, it looks like Sapphire has installed a pretty decent heatsink in here, with thick heatpipes and ample ventilation on all sides to ensure heat gets moved away from the card as quickly as possible. I fully expect this card to sit at its maximum clocks all day long, I'd be very surprised if it had to throttle unless you choked it for air.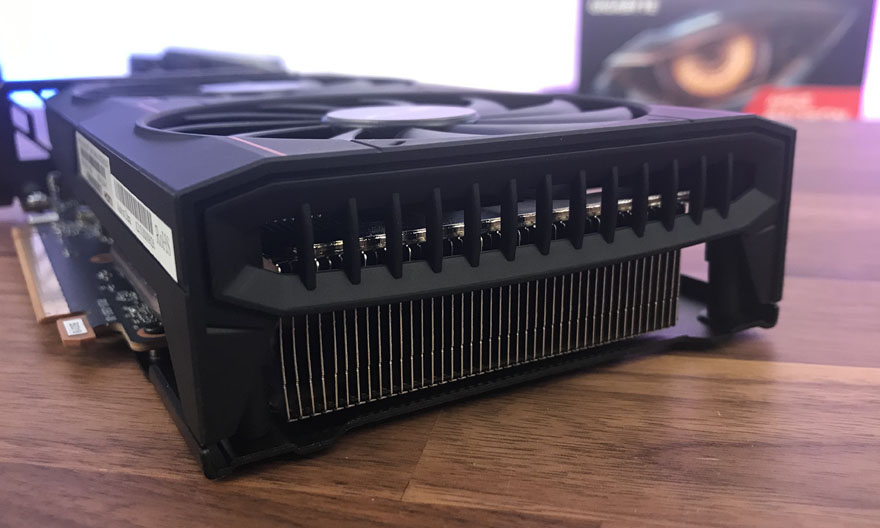 There's a full-size backplate on the card too, which will protect the PCB while also offering some heat dissipation too. However, a lot of the beneit from from the plentiful ventiliation holes. Combined with the large fans, some air will be allowed to pass through the backplate, further improving the cooling capabilities of the card.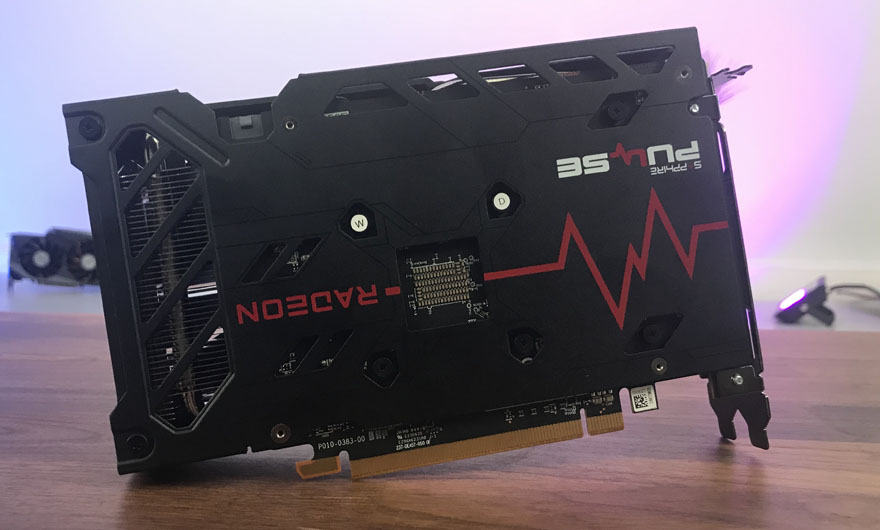 Of course, as we've seen on previous Pulse models, there's quite literally a pulse monitor design on there too, running right through the middle of the chipset. I quite like this design, its simple but looks cool.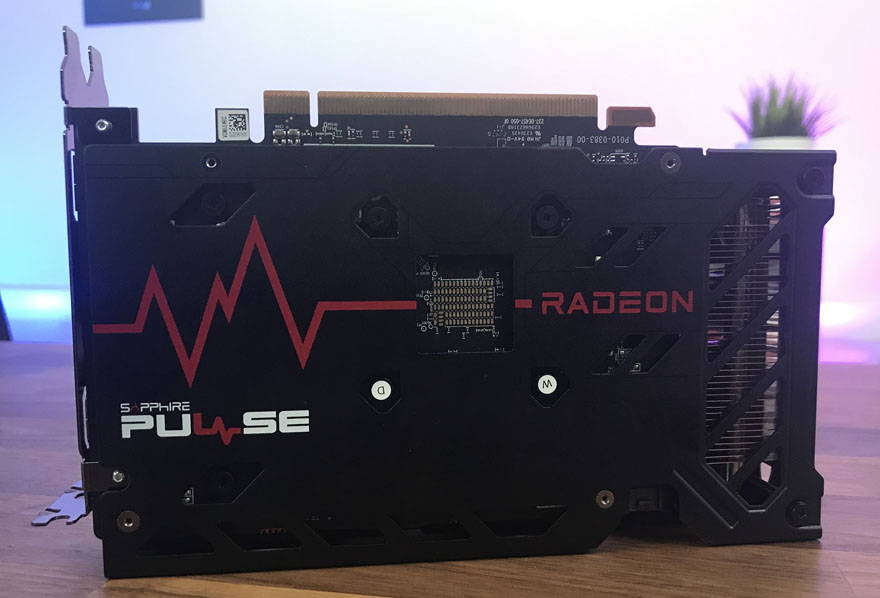 At the rear of the card, here are just two display outputs, with one HDMI and on DisplayPort. This isn't much, but given the more affordable design, it's perfectly suitable. Furthermore, this is in line with what I've seen on other 6500 XT graphics cards.