Sapphire R7 250 Ultimate Passive 1GB GDDR5 Review
---
---
---
Ryan Martin / 9 years ago
Introduction, Specifications and Packaging
---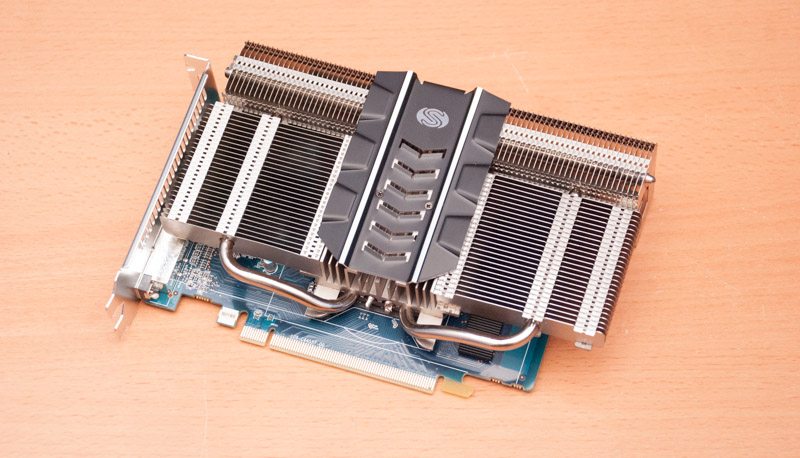 Sapphire's Ultimate series already has quite a reputation for consumers interested in passively cooled AMD graphics cards. Sapphire have been making their Ultimate series with AMD graphics cards for a very long time and there is a common trend among all the GPUs – they tend to be entry level GPUs. We've seen a HD 4670, HD 5670, HD 6670 and HD 7750. Today we have a new Ultimate series card with us from Sapphire, although let's cut right to the chase – this isn't new at all. The Sapphire R7 250 Ultimate graphics card is merely a Sapphire HD 7750 Ultimate, Sapphire have just renamed it. In fact from what I can tell AMD's R7 250 was meant to only be a 384 GCN core Oland XT part, this is how AMD explained the product on launch and at their tech conferences. Yet a few months down the line and we now have these 512 GCN core HD 7750 rebrands being dubbed R7 250s, a move AMD has endorsed on its own official product specification. My suspicion is that HD 7750 inventories needed to be digested so AMD gave board partners permission to use those as R7 250s. The reality is that this is great news for consumers – you can get an R7 250 with more GCN cores and better performance for the same $90 price point as the Oland XT variant.
Specifications Analysis
So the Sapphire R7 250 is different to other R7 250 graphics cards we've looked at – it has 512 GCN cores at 800MHz. It has a lower clock than the Oland XT version but the extra GCN cores mean we will see more performance and this will become particularly apparent when we move into overclocking. The Sapphire R7 250 Ultimate holds a $10 premium over R7 250 reference pricing which is very reasonable.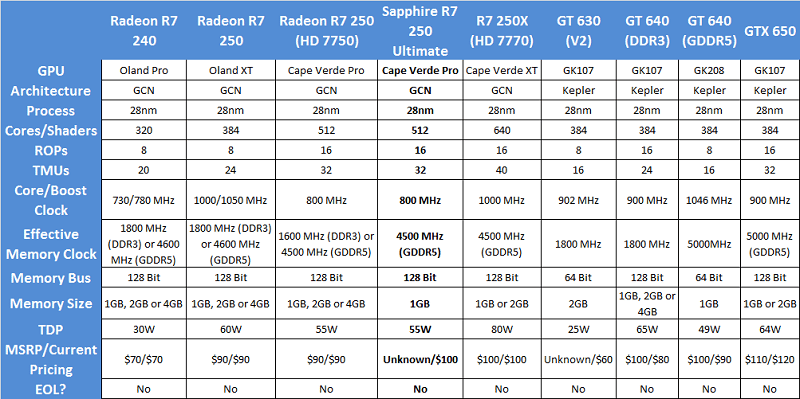 Packaging and Bundle
The packaging is typical of Sapphire with their usual robotic theme. Key features include 1GB of GDDR5 memory and their passive silent cooling solution.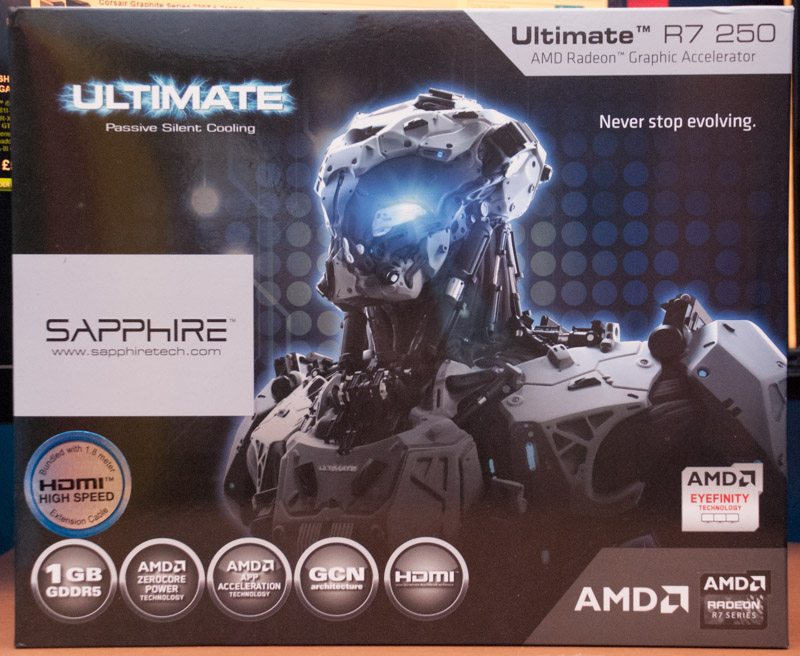 The back details all the key features a little more.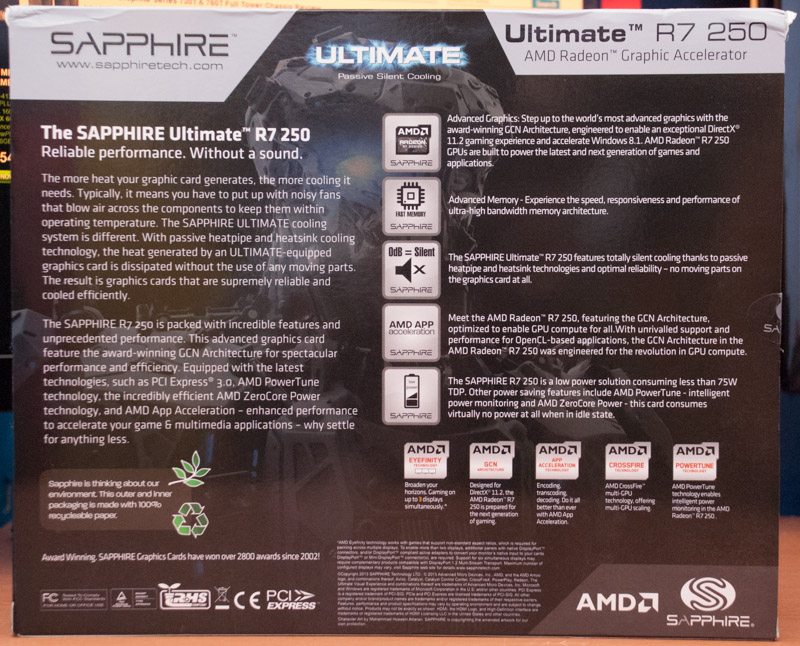 Included is some documentation and a driver CD.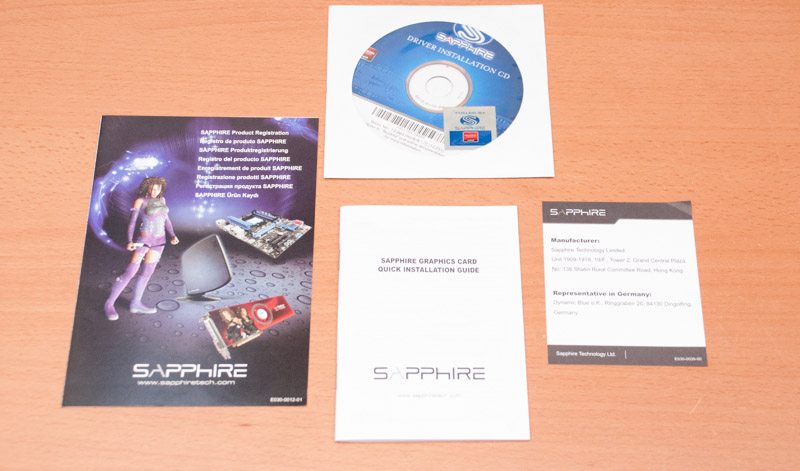 Accessories are limited to a 1.8m HDMI cable and a DVI to VGA adapter.