Sapphire R7 260X OC 1GB Graphics Card Review
---
---
---
Ryan Martin / 7 years ago
Introduction, Specifications and Packaging
---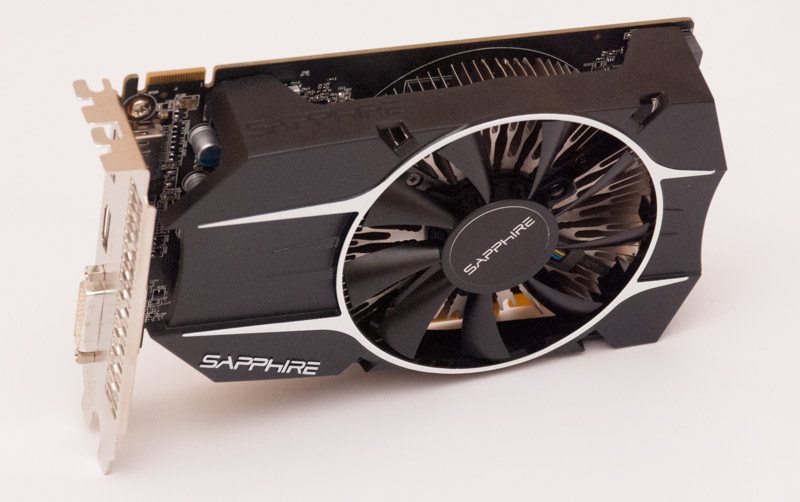 Gaming on a strict budget has become easier in recent years as entry level offerings from AMD and Nvidia have become increasingly more affordable with increasingly more power. The $100 price point is a good example of this with the R7 250X, R7 260 and R7 260X all being around that level alongside Nvidia's GT 740 and GTX 750. Today we are looking at Sapphire's R7 260X OC 1GB graphics card which can be had for as little as $115~ and as we already know the R7 260X offers an incredible amount of performance for the money since AMD dropped the pricing on it. As we note with all our non-AMD and non-Nvidia graphics card review what we are looking for is what the vendors have done with AMD's reference platform. Right off the bat we can see Sapphire have changed quite a few things with the R7 260X reference design, Sapphire have halved the GDDR5 memory to 1GB, equipped a custom cooler and downclocked the GPU and memory frequencies despite claiming this to be an "OC" GPU. As we can see in the specifications below this allows Sapphire to offer a more competitive price, but how good is the card's performance with these modifications? It is worth noting Sapphire aren't the only ones doing this, most other vendors offer R7 260Xs with frequencies between 1000 and 1100MHz and memory between 6000 and 6500MHz, finding ones with 1100/6500 or higher frequencies is more the exception than the norm, but they can be found.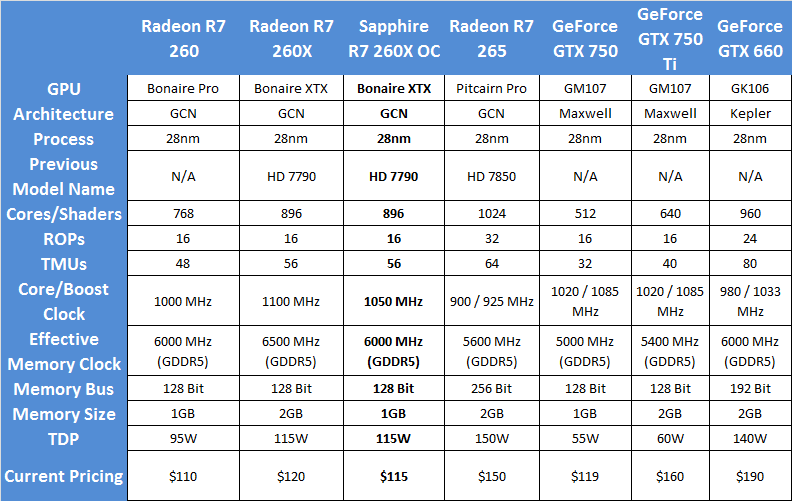 Packaging and Bundle
The packaging is compact and cost effective. The front of the packaging points out that this is an OC version despite having lower actual clocks than the reference design.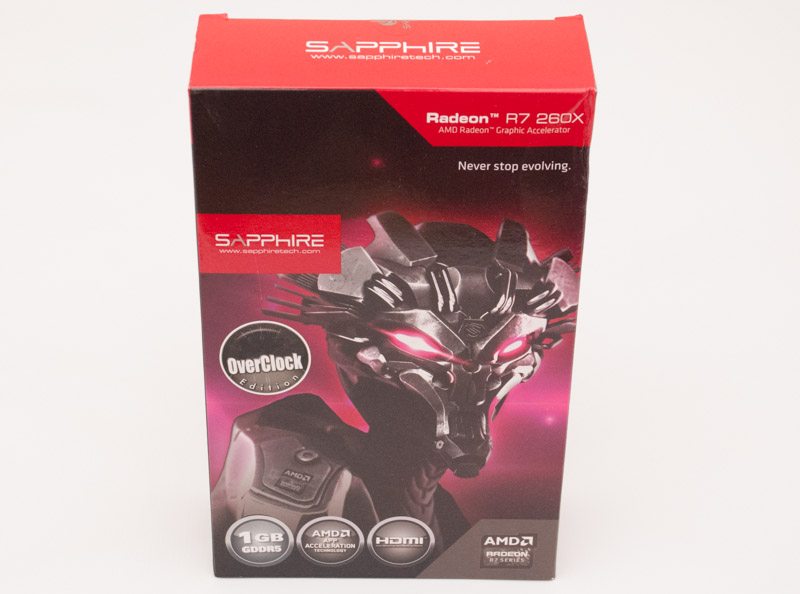 On the back we find a list of features about the R7 260X GPU.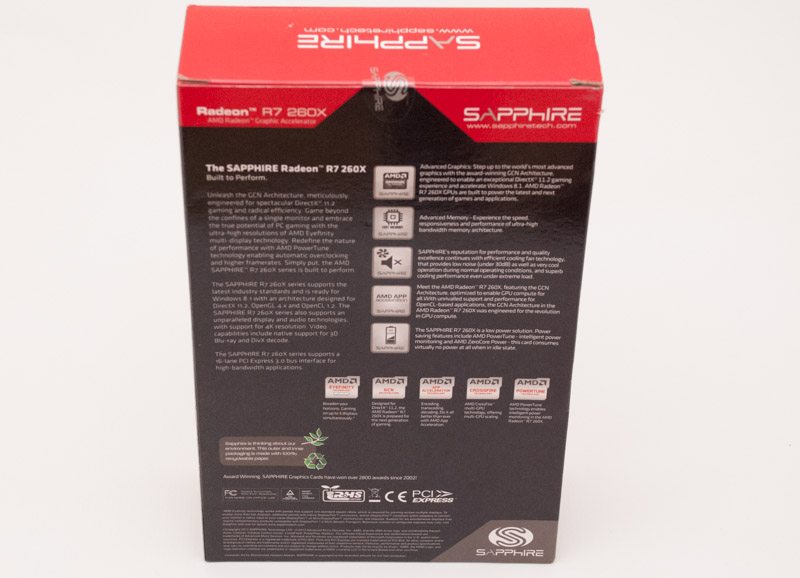 The accessory bundle is basic but appropriate for the price range of the card.