Sapphire R9 270X Toxic Vs NZXT Kraken Cooling Review
---
---
---
Peter Donnell / 9 years ago
Introduction
---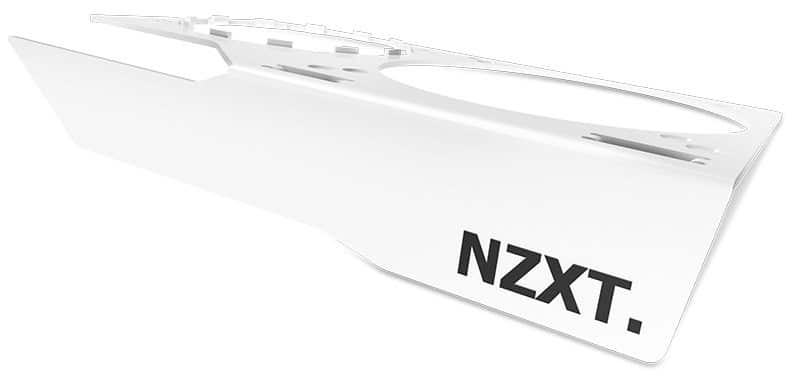 Managing the thermal performance of a graphics card is no easy task, manufacturers extensively research their cooling solutions in a bid to offer the best performance and value vs their competitors products. Most graphics cards are created equal; take the Sapphire R9 270X that we have here today, it features a chip that is pretty much the same as any other R9 270X, but it also features one of the best coolers in its class. The extra cooling performance that Sapphires' Tri-X cooler gives, allows the card to be overclocked for increased performance. Overclocking can make the card more powerful, but this also means it'll generate more heat and you'll have to add a better cooler. By adding a better cooler you reduce the heat of the card and leave more room for overclocking and so the cycle continues.
Overclocking is one reason for running a high-end cooler, but there are other benefits, as a more efficient after-market cooler can often run quieter than a stock cooler; lets not forget the fact that keeping your hardware from overheating can improve its lifespan. Today I'm going to be taking the NZXT Kraken G10 graphics card mount, which allows you to connect an Asetek water cooling unit directly to the GPU for improved cooling performance, and today we're going to be doing that with the help of the NZXT Kraken X40 140mm AIO water cooler.
The G10 is a simple enough device and comes packaged in a small box, with a nice image of a cooler mounted to a GPU.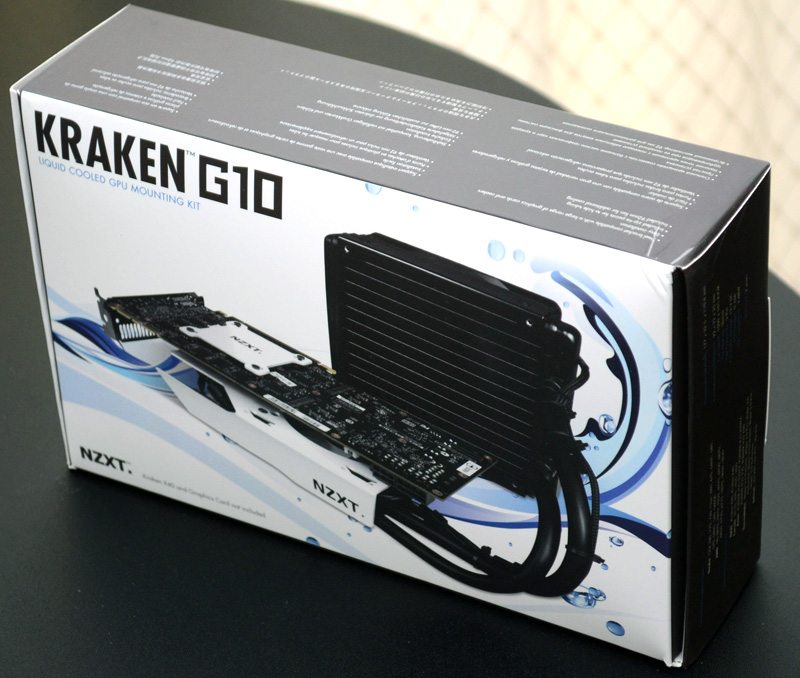 In the box you'll find a simple instruction guide, two rubber blocks, the GPU back plate/screws, the metal frame of the bracket and an 80mm fan.