Sapphire R9 280X Vapor-X Graphics Card Review
---
---
---
Ryan Martin / 9 years ago
Introduction
---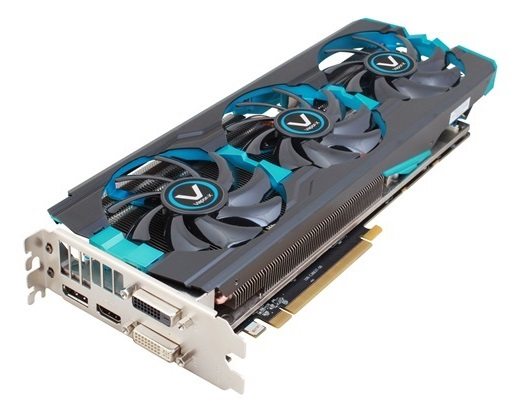 When the AMD R9 280X launched the first R9 280X we tested was Sapphire's Vapor-X model. In our review we noted that the while the performance was good and the temperatures were reasonable, the acoustic performance was far from impressive. Here we are 6 months later and Sapphire have revised their R9-280X Vapor-X to include their renowned Tri-X triple fan cooling solution which boasts better cooling performance and quieter operation as well as fantastic aesthetics. We aren't 100% sure if the old model is going to be discontinued or not, because it is certainly confusing having two R9 280X Vapor-X models in our opinion so discontinuing the older model would make sense. There are some key differences between the old and new models though, such as the new model has a faster GPU core clock speed, a triple fan cooler, is a lot bigger, is more expensive and, strangely, has a lower memory clock speed. Sapphire's R9 280X Vapor-X Tri-X sits just below the Toxic model (which we reviewed here) as it has (almost) the same cooling solution but isn't overclocked as high, hasn't been speed binned to the same extent and doesn't have a backplate. Sapphire's new R9 280X Vapor-X Tri-X currently fetches around $359 meaning it is directly priced up against high performance GTX 770s like EVGA's SuperClocked ACX GTX 770 and most of the 4GB GTX 770s which cost on average about $30-50 more than the 2GB variants. Does Sapphire's Tri-X cooler give the R9 280X Vapor-X a new lease of life? Let's find out!
Specifications Analysis
Sapphire's new R9 280X Vapor-X comes with a hefty overclock of 1100MHz on the boost clock. It's also a bit pricier than the baseline R9 280Xs at the moment holding about a $30 premium.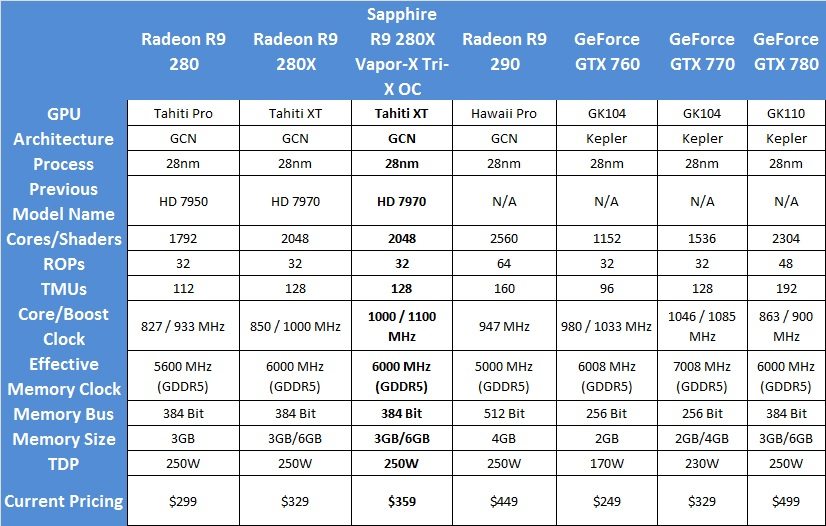 Packaging and Bundle
The packaging predominantly markets this as a Vapor-X graphics card, Tri-X is a secondary element suggesting Sapphire doesn't want to get its segmentations mixed up.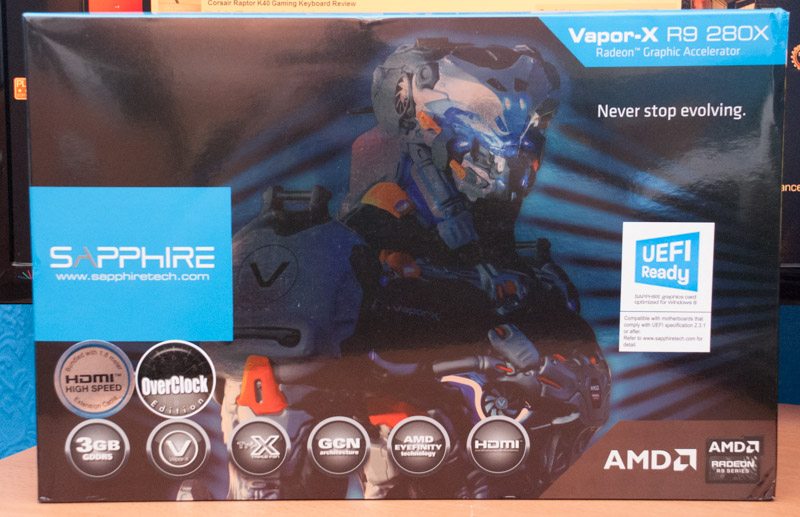 The back details some features of the product in more detail like Sapphire's Vapor-X and Tri-X cooling technologies.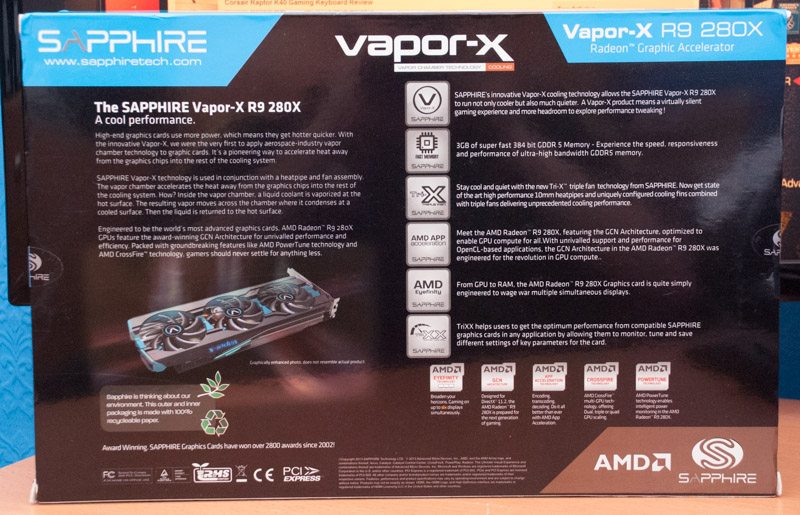 Included are two dual molex to 8 pin PCIe adapters, a 1.8m HDMI 1.4 cable and a CrossFireX bridge.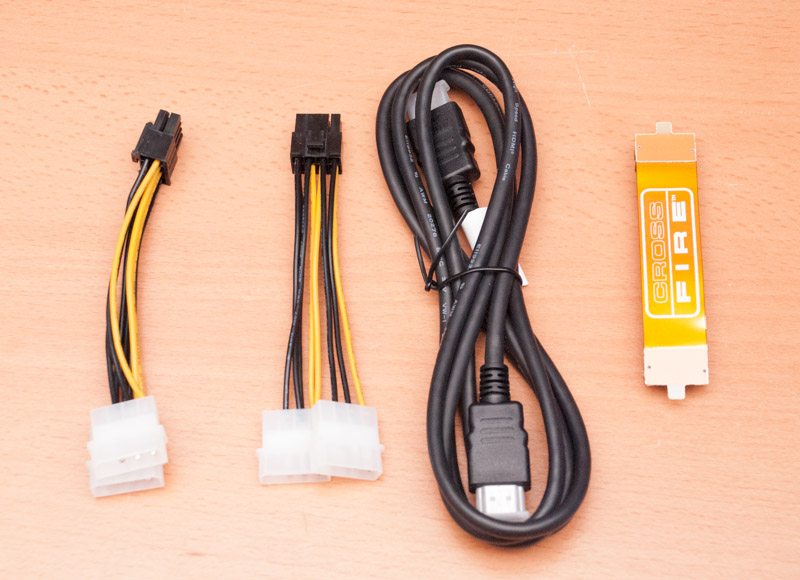 Other accessories include some documentation and a driver install CD.