Sapphire R9 290 Tri-X 4GB Graphics Card Review
---
---
---
Ryan Martin / 10 years ago
Introduction
---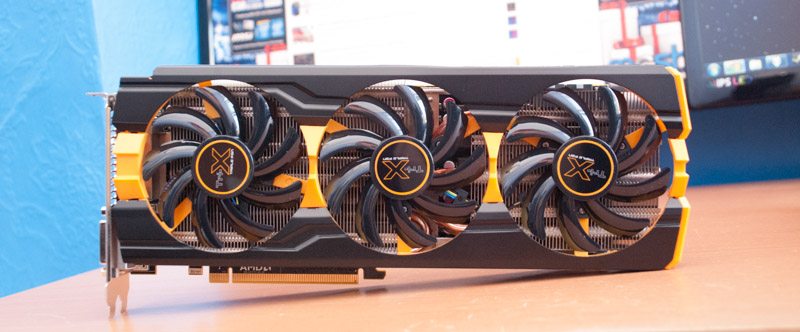 When the AMD R9 290X hit the market everyone was impressed with the fantastic value for money offered – performance that could challenge and often easily beat the GTX 780 for a fraction of the price at the time of release. Nvidia of course responded with price cuts but AMD did even more to undercut the R9 290X than Nvidia did by releasing the R9 290. The R9 290 is $150 cheaper than the R9 290X and offers only a tiny drop-off in performance. Of course we aren't here to review the AMD R9 290, we've already done that here, but what we are doing today is looking at our first non-reference R9 290 graphics card from an AMD partner.
The generous AMD partner is Sapphire and they've provided us with their Tri-X AMD R9 290 graphics card. For the eagle-eyed reader with a good memory you make see the rather obvious similarities with this graphics card and the Sapphire R9 280X Toxic Edition graphics card we recently reviewed. The similarity comes from the shared Tri-X cooling solution. In the case of the R9 290 it really needs this kind of high performance cooling solution because it is a graphics card that produces a lot of heat and gulps its way through a lot of power, even at stock clocks. However, Sapphire have been brave and taken clock speeds from 947MHz to 1000MHz on the core and bumped the memory up to 5200MHz from 5000MHz. This is going to result in even more heat so the Tri-X cooler is a necessary addition.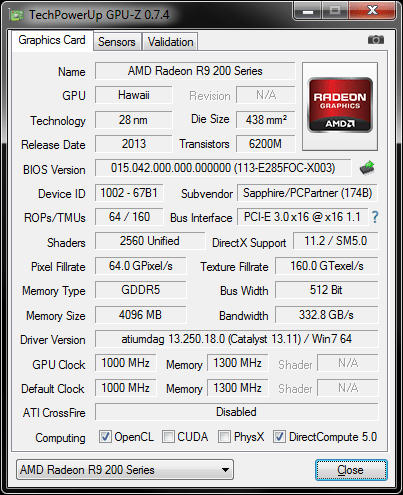 Sapphire's packaging has the usual feature bubbles along the bottom pointing out key things like UEFI BIOS compatibility, the fact it is overclocked and using the Tri-X cooling solution.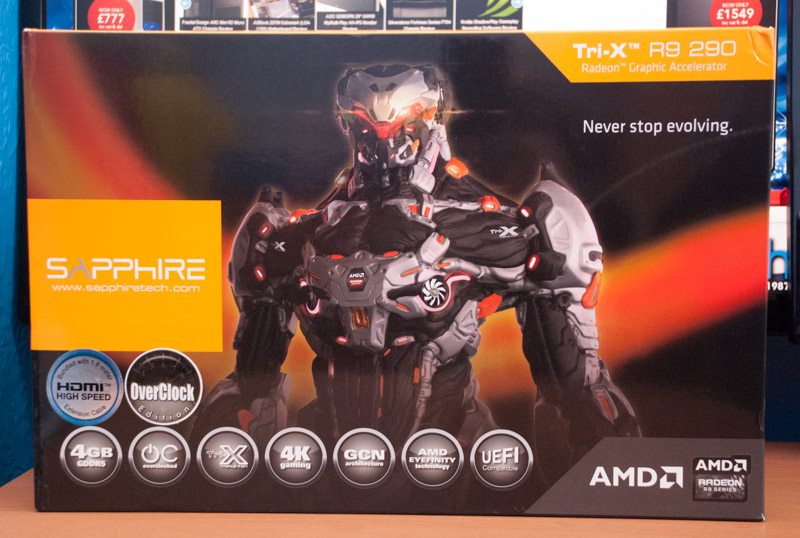 The rear of the packaging contains more product details and explanations of the features. You can check out more details about the product at the official product page here.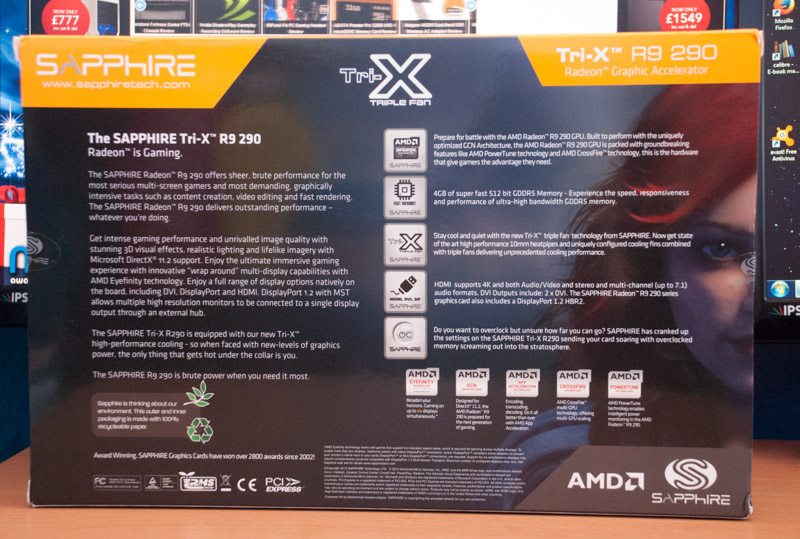 Included with Sapphire's R9 290 Tri-X graphics card is a 1.8m HDMI 1.4a cable, molex to 6 pin power supply adapter, dual molex to 8 pin power supply adapter, driver CD, Sapphire case badge/sticker and some documentation.