Sapphire R9 Fury Specifications Confirmed with 2 Custom SKUs
---
---
---
John Williamson / 8 years ago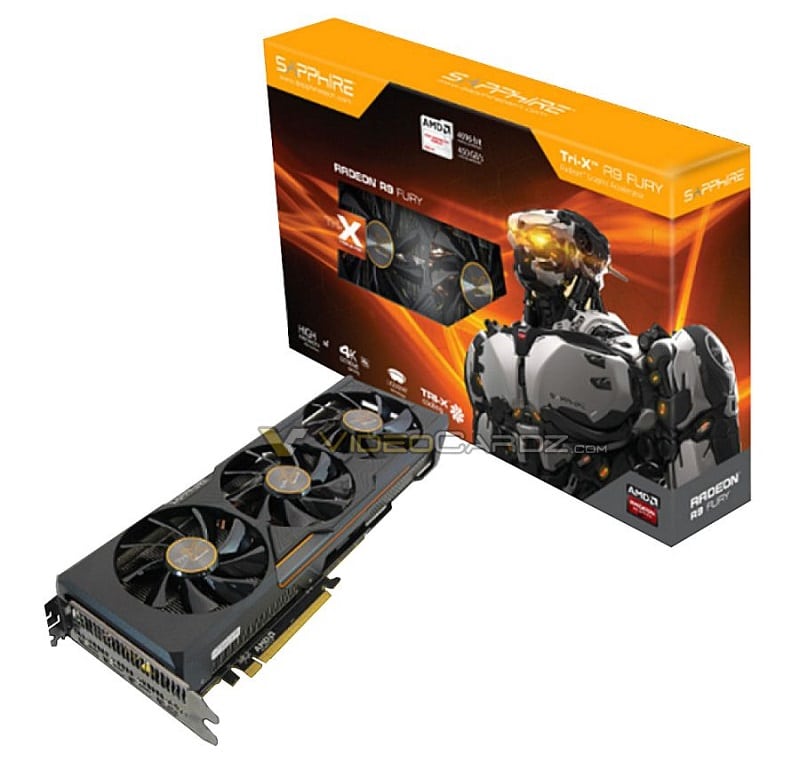 Videocardz has leaked information regarding Sapphire's R9 Fury range which includes two models; a standard card clocked at 1000 MHz and factory overclocked variant reaching 1040 MHz. Both cards will utilize the extremely cool Tri-X cooler which managed to tame the R9 290 series particularity well. Perhaps a Vapor-X will be unleashed in the future with improved default clocks. Furthermore, the two GPUs will incorporate a rather attractive backplate which may aid cooling by 1-3 degrees and add some rigidity. Judging by pictures alone, the card looks quite hefty, so a backplate is probably required to support it.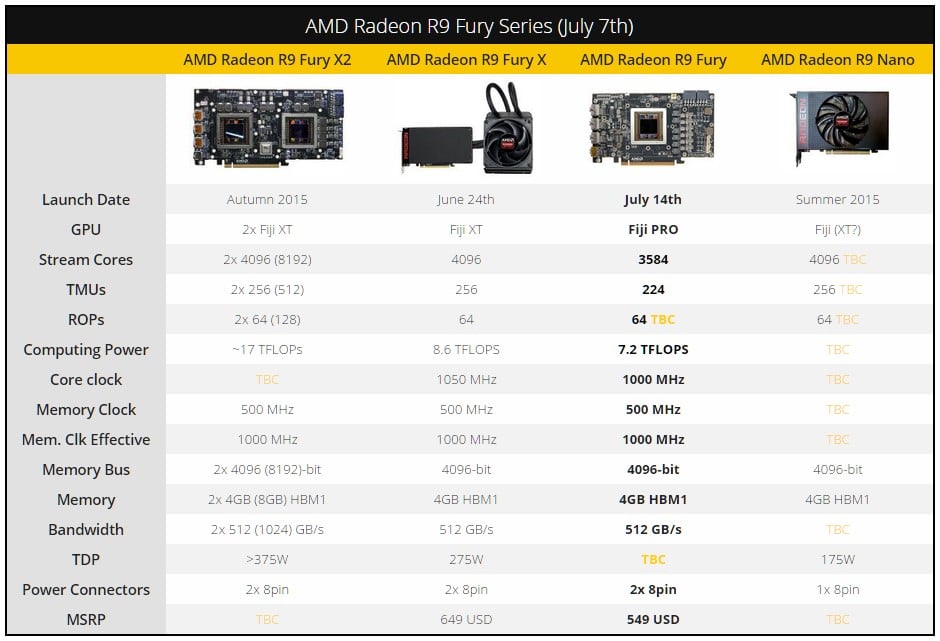 In terms of connectivity, the R9 Fury utilizes 3x DisplayPort 1.2 and one HDMI (1.4a) but there is still no sign of DVI support. This will be a major disappointment to those with Korean monitors which only have a dual link DVI port. As you can see from the specification sheet below, the R9 Fury is a cut-down version of the Fury X with 3584 Steam Processors compared to the full 4096 seen on the water cooling model. Additionally, the Texture Mapping Units have been decreased from 256 to 224. To best judge the R9 Fury's overall performance, it is important to analyse the SPFT. While the Fury X manages 8.6 TFLOPS of raw performance, the R9 Fury is limited to 7.2 TFLOPs. Given this information, it's sensible to deduce that the air cooled Fury should compete against the GTX 980.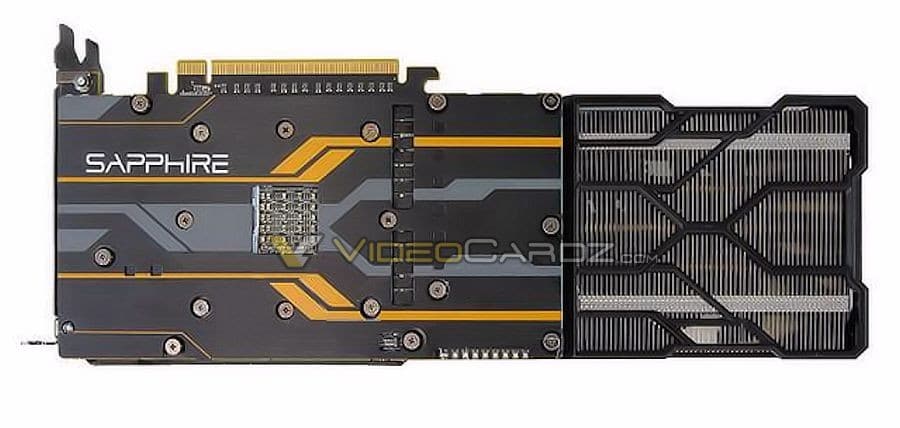 The R9 Fury is set to launch at $549 which will possibly translate in the UK to around £425. Considering, GTX 980 GPUs can be procured for under £380, the R9 Fury really needs to establish itself and find a performance balance between the GTX 980 and 980Ti.
Thank you Videocardz for providing us with this information.