Sapphire Radeon HD 6450 FleX Edition Graphics Card Review
---
---
---
Andy Ruffell / 12 years ago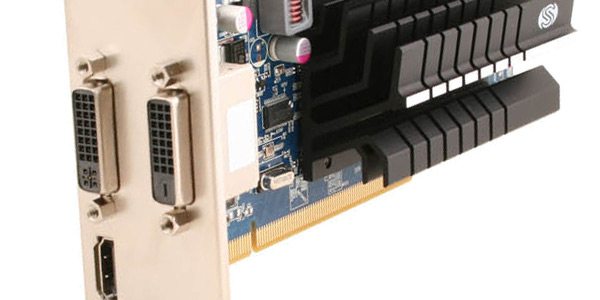 2011 has been a big year for gaming with the releases of Batman: Arkham City, Battlefield 3, Modern Warfare 3 and Skyrim to name but a few and getting good quality graphics comes with a price and you can always go one better in the hope of getting the best possible graphics.
AMD and their partners believe in getting the best possible gaming experience through use of Eyefinity, but this can also come at a cost when you start to break it down. You'll first and foremost, need a card that is capable, three or more monitors and the technology behind it all.
Many cards on the market have two DVI ports, a HDMI and two DisplayPort connectors, which depending on your configuration, could lead to you purchasing some expensive monitors, or some DisplayPort hubs which are quite pricey in their own right. The other option involves purchasing active dongles, but at around £50 a pop, this can also work out costly.
Sapphire started to address this problem by introducing their FleX range of cards, which do the job aboard the card so you don't have to shell out extra cash. FleX allows you to run three monitors running on DVI independently, without the need for any high priced extras or dongles.
Sapphire have now decided to bring their FleX technology to the Radeon HD 6450 to offer consumers a low cost Eyefinity solution for users on a budget. Whilst it's not the fastest card on the market, it will allow you to immerse yourself into the game further, so let's take a look to see what it's all about.