Sapphire Radeon HD 7750 Ultimate 1GB Graphics Card
---
---
---
Andy Ruffell / 11 years ago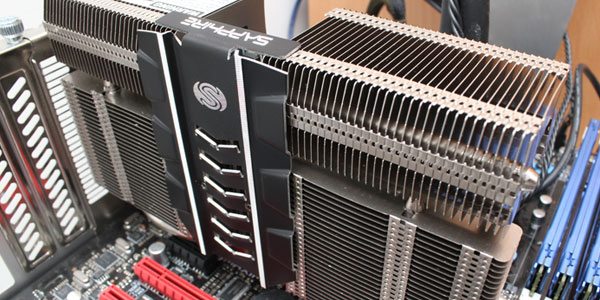 The Radeon 7750 launched not so long ago and hasn't exactly been the most raved about card on the market, purely because the performance isn't exactly staggering, but that's not what the 7750 is all about and not why it was launched in the first place. It was launched to take a certain segment of the market and harness it by offering a great value card, which offers new technologies and is better than the previous gen card.
With that in mind, the 7750 is able to offer up new and improved AMD technologies and with a big push for energy efficiency, the 7750 is able to use below 75 Watts of power, giving it a fantastic perf per watt figure.
Now when a company approach us an offer a card like the 7750, you know we don't exactly jump for joy as you'd expect, as it's not bleeding edge fast and gets a bit boring in a way, but when a slight twist comes into play, we start to get excited again and that's exactly what we have here today.
We all know Sapphire are always keen to show off their latest creations, and this generally comprises of a pre-overclocked graphics card, or a custom cooler and today gets very custom indeed with a completely passive solution.
Sapphire are famous for their "Ultimate" branding offering a card with a silent, passive cooling solution and this time sees the turn of the Radeon 7750 getting the "Ultimate" treatment.
As per normal, we'll take a look at what Sapphire have to offer with the packaging, take a look around the card and its passive design cooler, and then whip it into our bench to see how it compares in our varied selection of benchmark applications.