Sapphire Radeon HD 7770 OC Vapor-X 1GB Graphics Card Review
---
---
---
Andy Ruffell / 10 years ago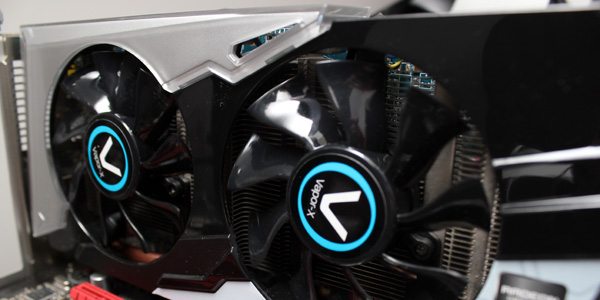 The 7700 series sadly isn't something that has got our blood pumping when it launched, purely because of the market it was aimed at, and the price point that it can in at, though time has been a great healer for this particular range.
The 7750 and 7700 had an awkward birth, you could say, but over time, we've seen custom designs which have given better cooling, and therefore better speeds, as this has allowed for factory overclocks, which has pushed the performance up, but kept the pricing around the same figure as a reference card, which is great news for the consumer.
The major AMD partners have taken advantage of this fact, and tried to develop their own custom versions including Gigabyte with their 7770 OC that we reviewed back in April and how could anyone possibly forget the completely passive 7750 Ultimate from Sapphire that also graced us in April.
Keeping with Sapphire, we see them giving the Radeon HD 7770 the Vapor-X treatment, by using their patented vapor chamber technology, which in turn aims to keep the card as cool as possible, which in turn allows Sapphire to crank up the speed and brand it as an OC Edition also. Straight out the gate, they have increased the GPU core clock to 1100MHz and the memory clock speed to 1300MHz (5200MHz Effective) proving that even a lower-end card still has some tricks up its sleeves.
Now that this card has landed with us, we will be doing the once over on the packaging and bundle, before we take a more in-depth look at the card and then moving over to the benchmarks, by taking it through our usual suspects of games and gaming applications.